Permissions and Visibility for a Department Head
What is a Department Head?
Department Heads are typically the leader of a specific organization within your company.
What Visibility Does a Department Head have?
Department Heads do not have any added visibility.
What Can a Department Head manage?
Apart from a Super Admin, Department Heads are the only other permission level that allows:
Note: You can set one employee as multiple Departments' Heads. You can also set multiple employees as Department Heads for a given Department.
How to Set Up a Department Head:
Step 1: Navigate to the Admin page in the discovery navigation. Under the "People" section, select "Departments."
Step 2: Click on the gear to the right of the Department for which you'd like to set a Department head for and select "Set department heads."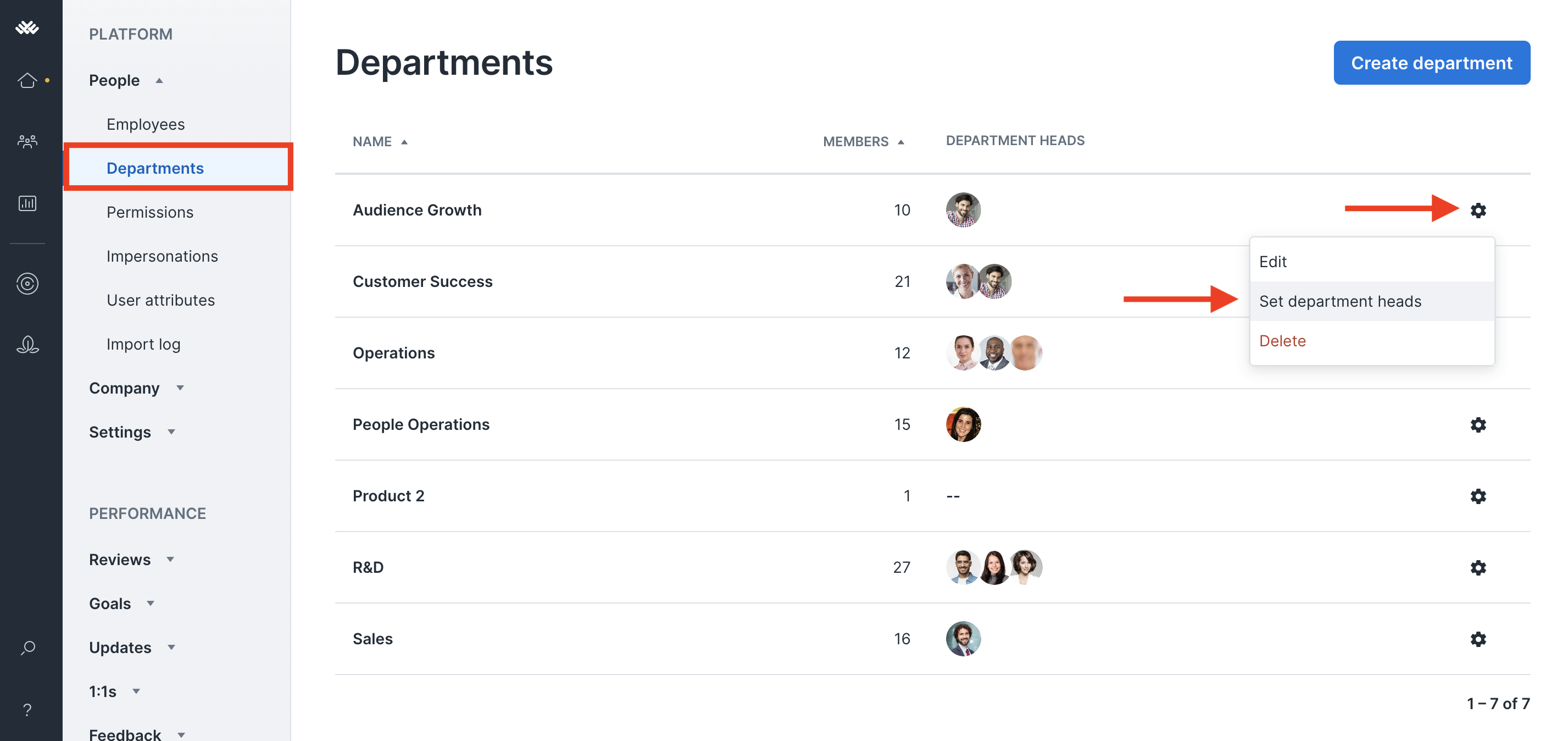 Step 3: Search for the correct individual and select "Save changes."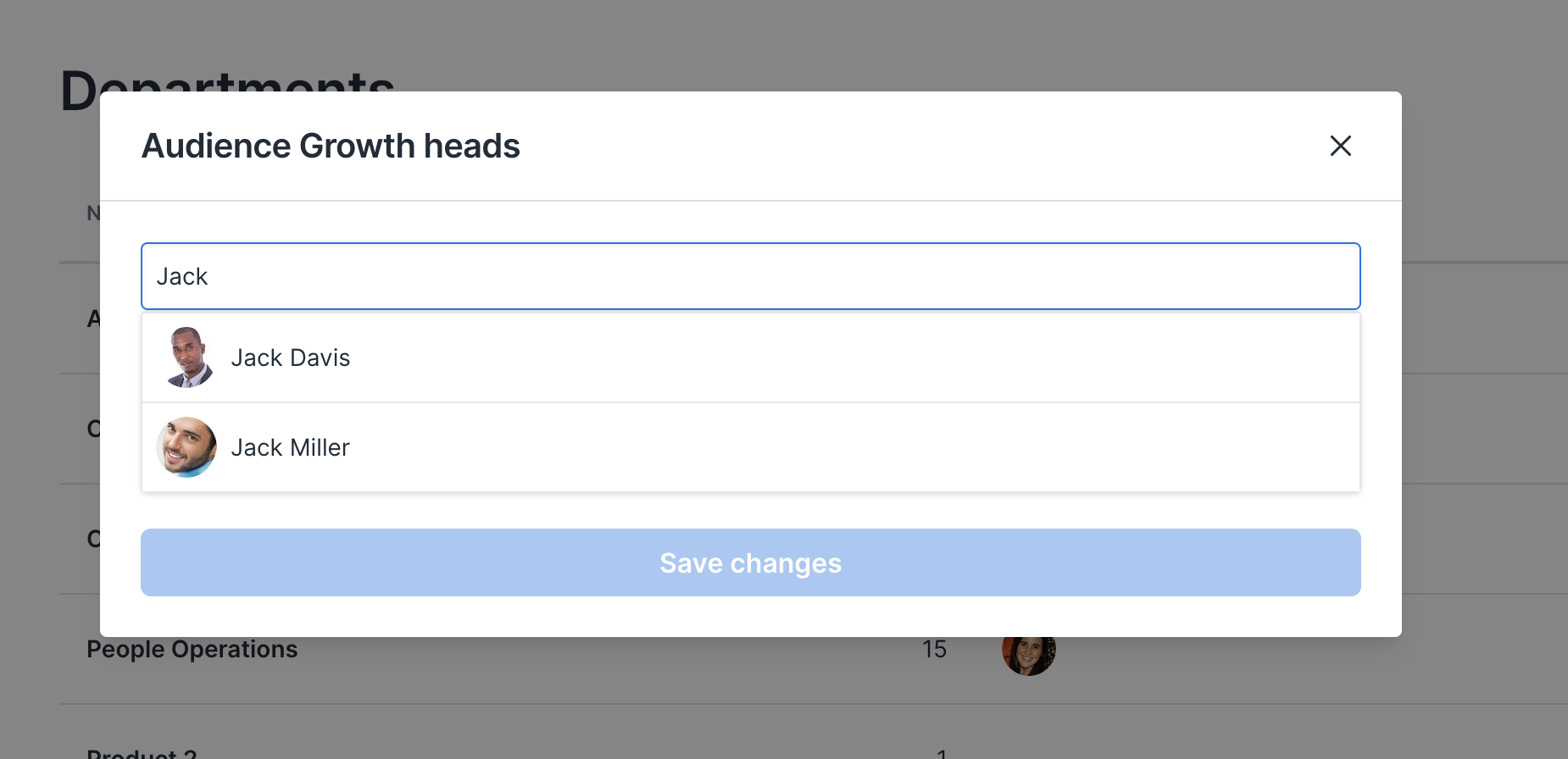 Note: You can also set a Department Head by navigating to the People page and clicking into your Company Profile. From here, click on "Departments" and then follow the same process listed above.