How to publish and view updates in the Lattice mobile app.
You can access the Updates tool from your Home page within the Lattice mobile application. Click anywhere within the white box that says, Write your weekly update to write and view your updates.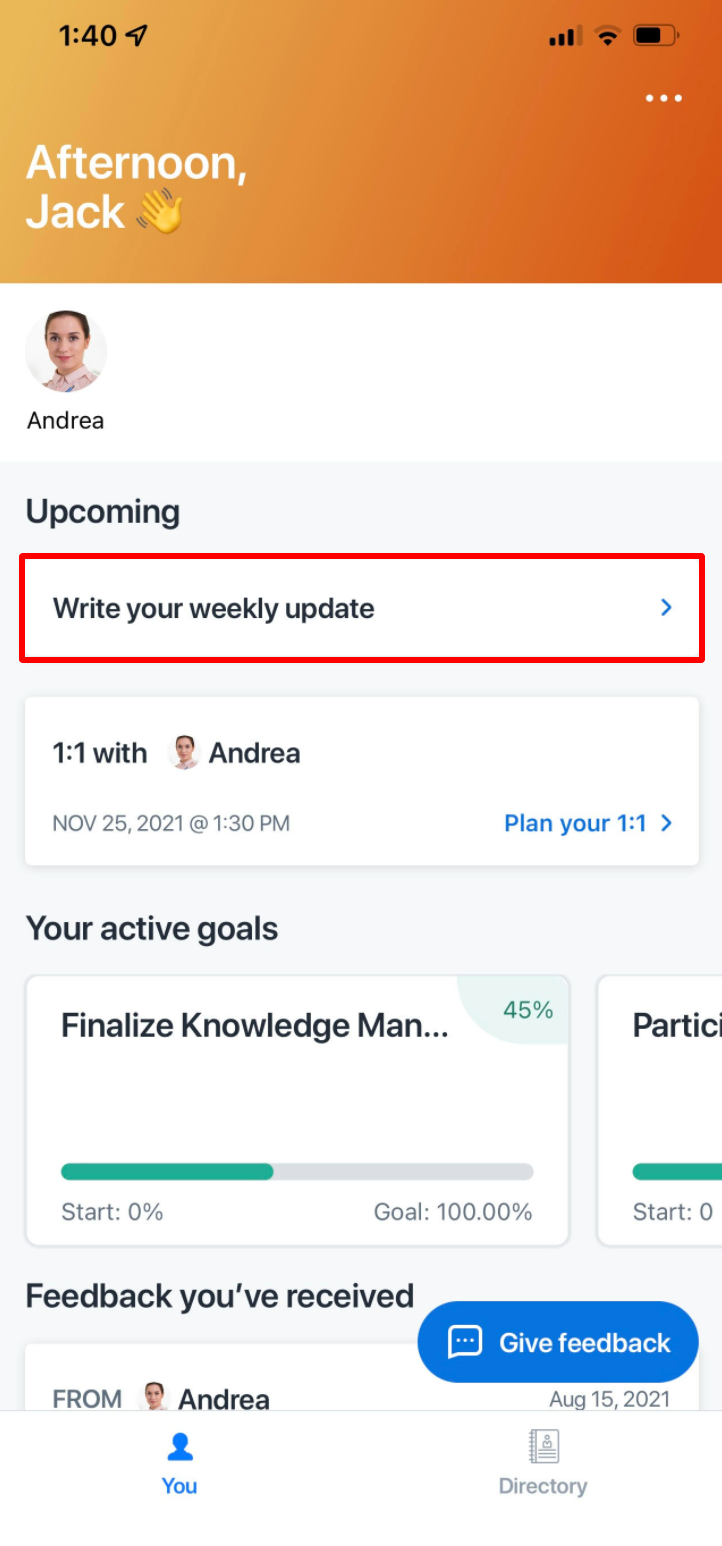 Writing your Update
After clicking the Write your weekly update button, you'll see the Update template that your Admin or Manager has assigned for you to complete. Click into each of the text boxes to write your answers.
If your company allows, you'll be able to either share your update publicly or privately.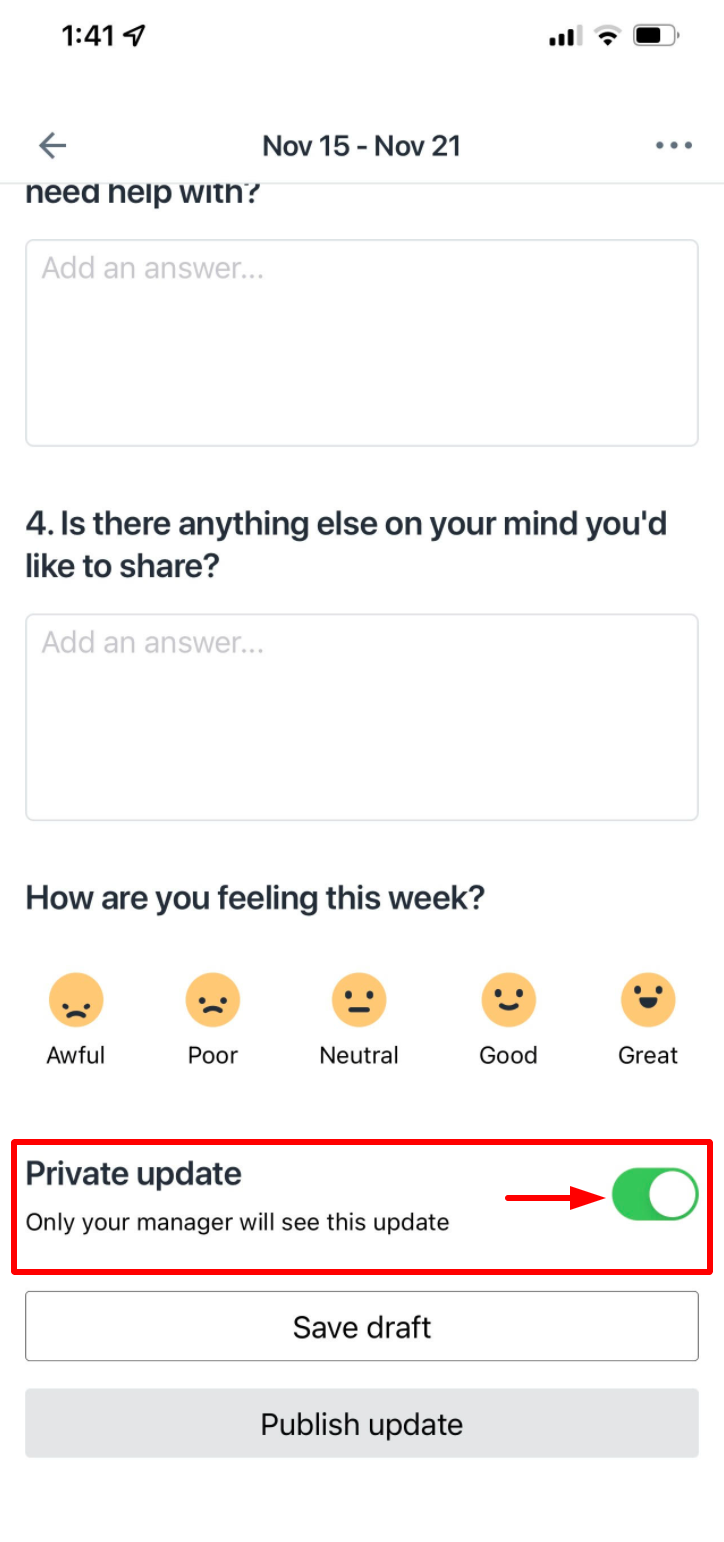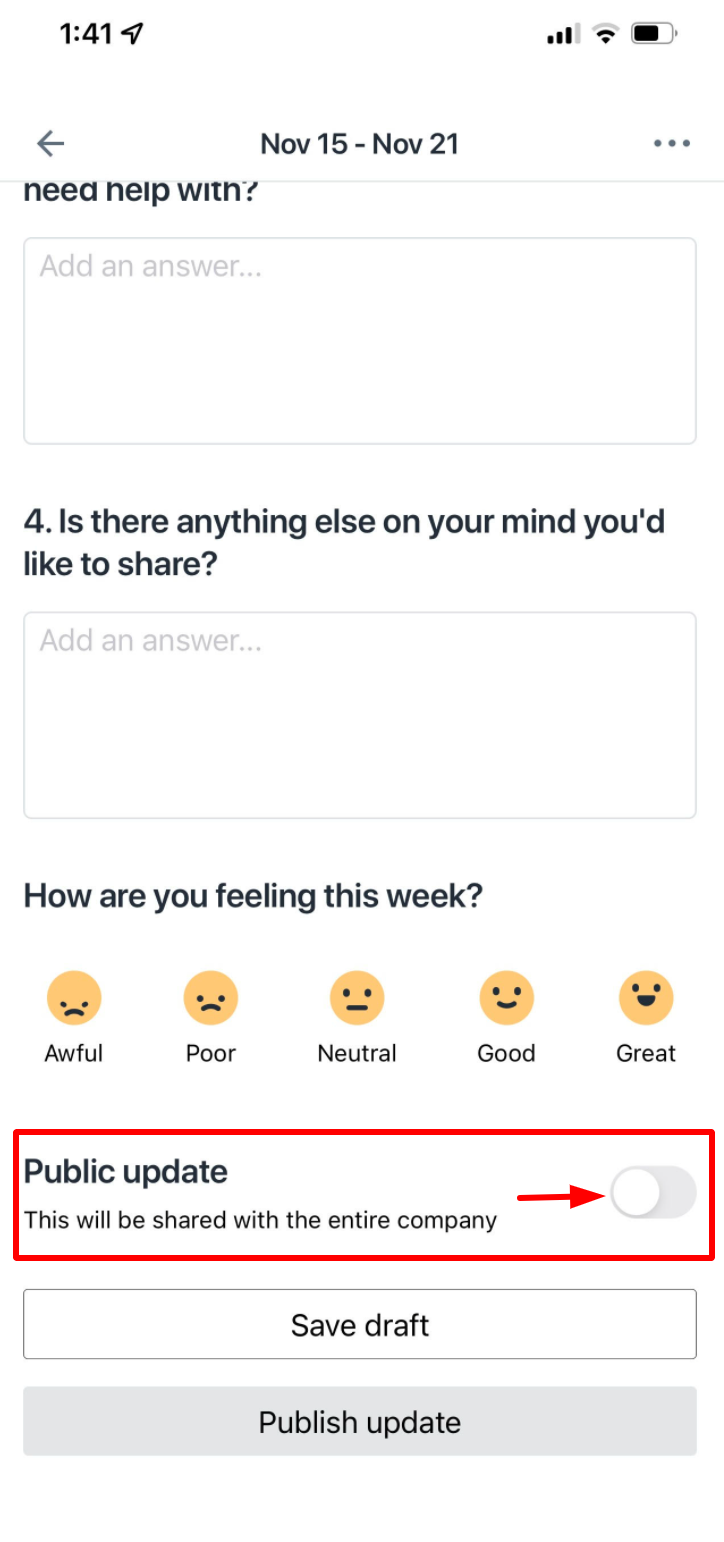 If you're not ready to publish your update, you can also select to save what you've written as a draft:

This will take you to this page, where you can select to view a past update:
How are you feeling this week?
You may or may not be able to share how you're feeling depending upon your Admin's configuration of the Updates tool. If you can choose a sentiment score, simply click the smiley face that best describes how you're feeling that week.
Visibility and Drafting/Publishing
Click the toggle button to determine the visibility of your update. Private updates are only shared with your manager. Public updates will be visible to your entire company. When you've finished writing your update, click either the "Save Draft" button to save your progress for future editing, or the "Publish Update" button to submit it.
Previous Updates
To navigate to previously published updates, you can select the ... along the top of your update:

To view a previous update, click anywhere in the row containing the date of the update: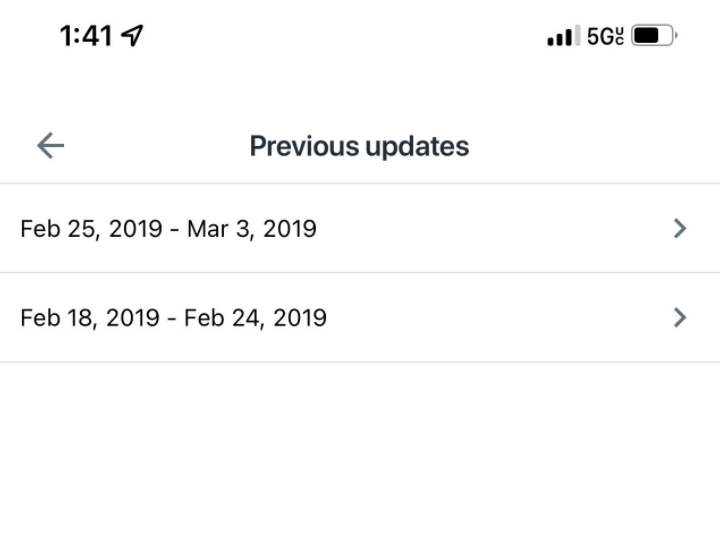 To edit an update, click into the text box and you'll be able to change your response. Be sure to click the blue Edit Update button at the bottom of the page to save your changes: