The Reviews Settings page is a centralized location for review cycle settings. Controls within the settings are quickly and easily accessible to toggle on or off reviews cycles.
Admins can find the Review Settings by navigating to Admin > Reviews > Settings.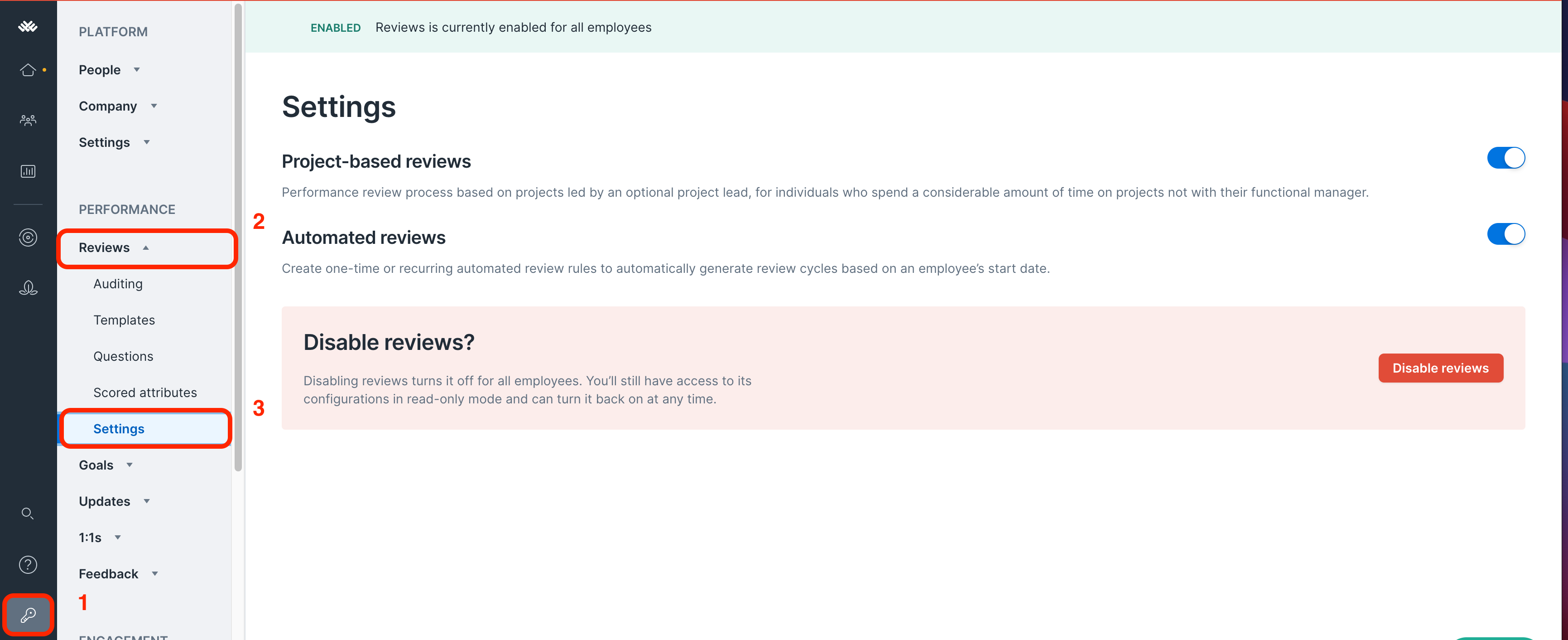 What can I accomplish within the Review Settings?