What are track groups?
Track groups help organize related tracks and associate departments. Groups allow you to visualize the relationships between tracks to better understand your career pathing.
Before you start
Your assigned track will be displayed and highlighted when accessing the Grow page. Within the secondary navigation, if visibility settings configured by the admin allow, employees will be able to view:
Any groups associated with their track
All other published tracks, if configured
Track groups are visible to all users as long as at least one associated track within the group is not their own.
View track groups
Navigate to Grow > Career tracks.
No tracks assigned
If you have not been assigned to a track, the first track beneath the first group will be highlighted. Groups will be ordered alphabetically:
Any tracks that are not associated with a group will appear beneath the All Other Tracks heading.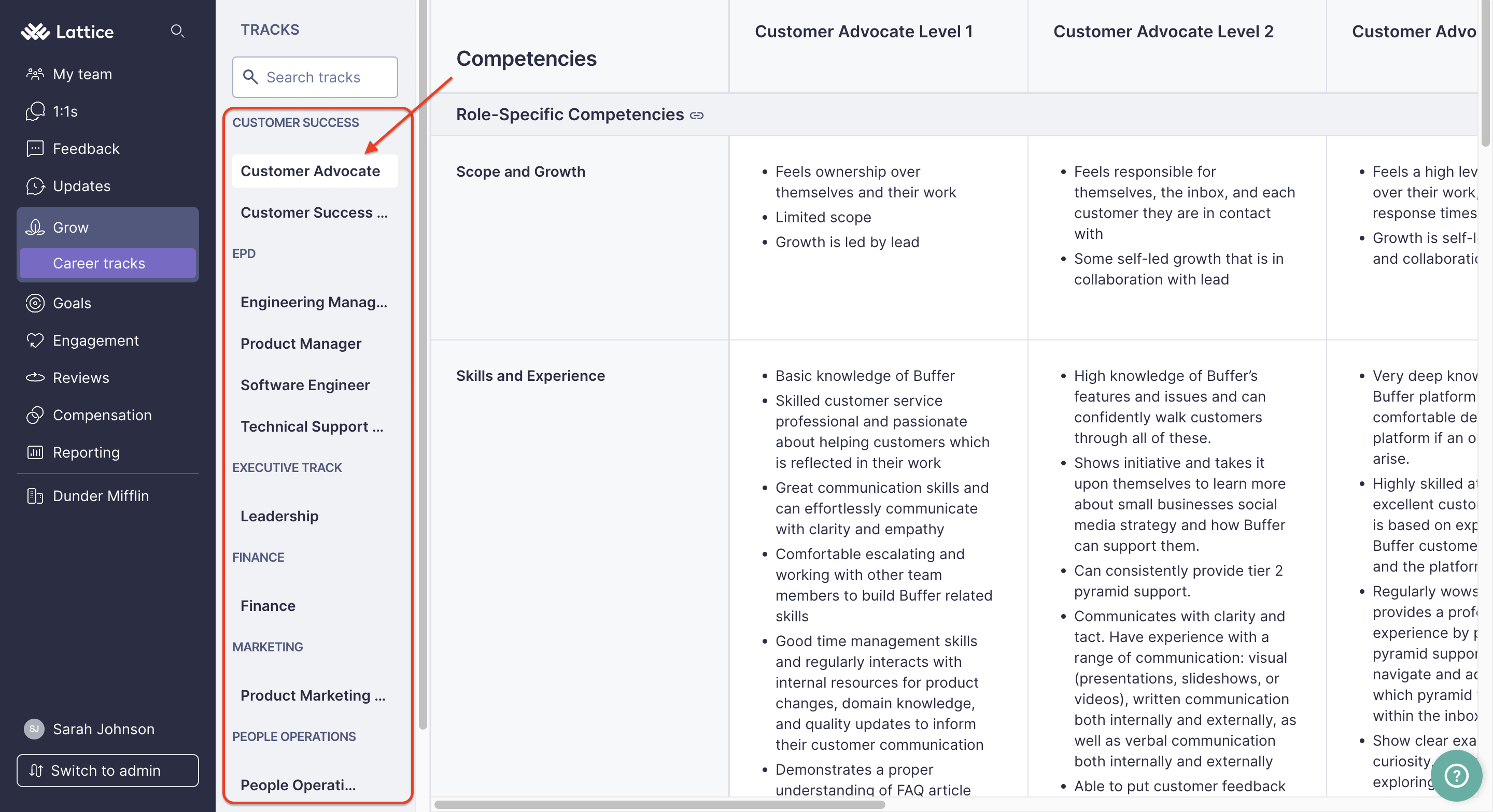 No track groups
If no groups have been associated with tracks, tracks will appear alphabetically with no grouping.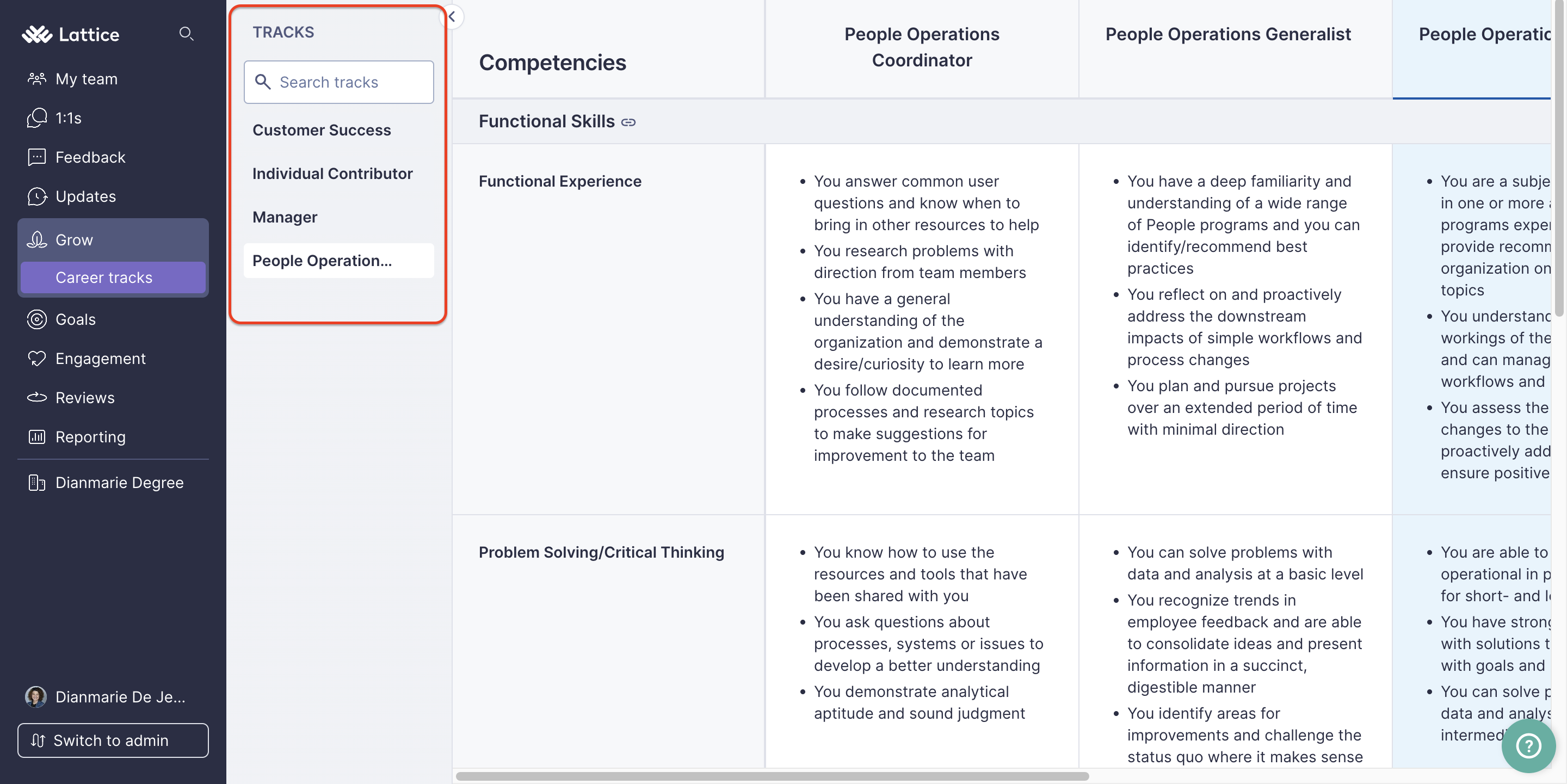 Track groups in growth areas
When creating a growth area, you will see growth tracks organized by the same grouping when selecting your competencies.
If all tracks are not assigned to a group, they will appear in alphabetical order.