How to quickly re-create an existing review cycle
An Admin may want to use the same format from a past review cycle rather than go through the set-up flow again. To duplicate a review cycle, all an Admin needs to do is follow these steps:
Step 1: Navigate to the Admin page found at the bottom of the discovery navigation.

Step 2: Click on the "Reviews" tool from the secondary navigation.
Step 3: Find the review cycle to duplicate and click on the ellipsis to the right of its stage.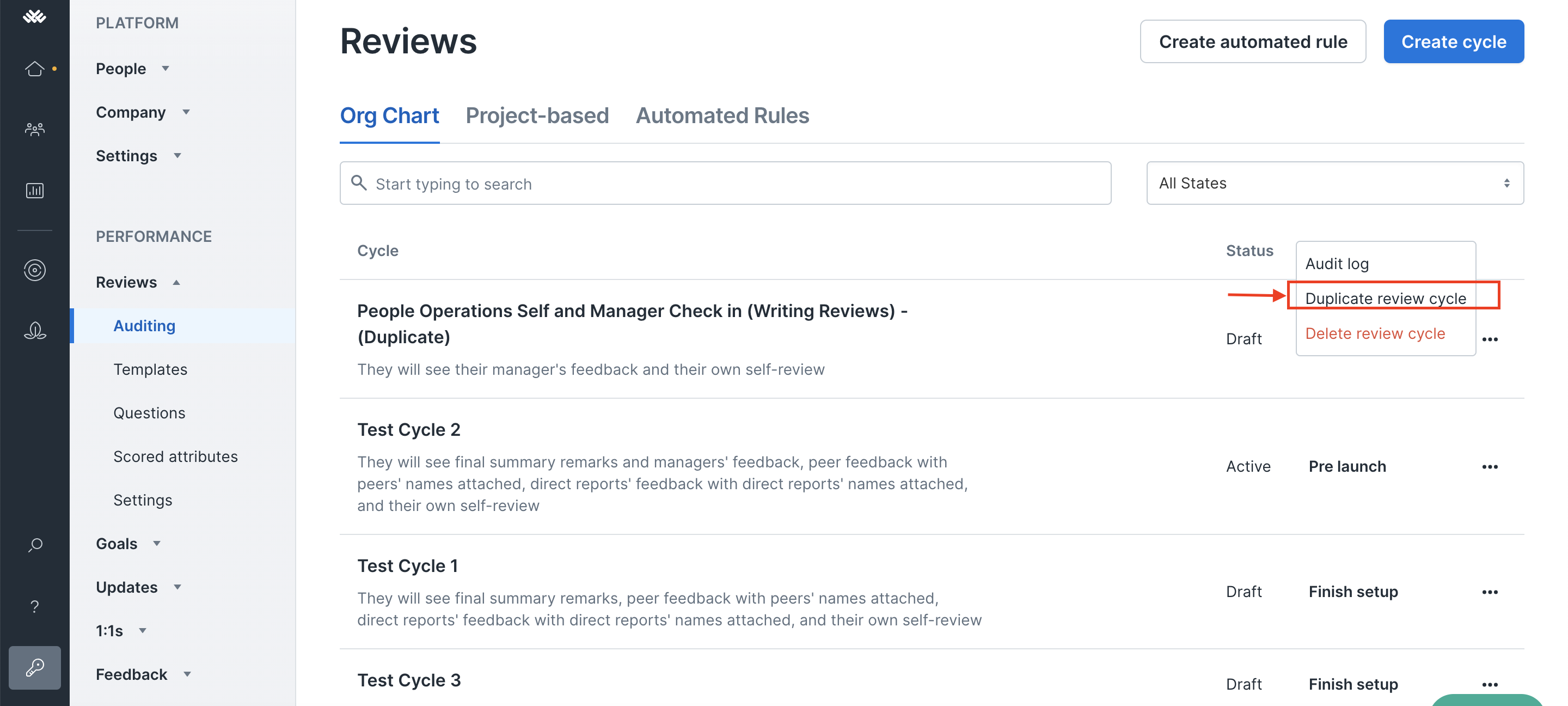 Stage 4: From the drop-down menu, click "Duplicate review cycle." This will create a draft of the previous review cycle.
Stage 5: Make any desired changes by clicking through the various setup steps.
Stage 6: Launch.