Lattice makes it easy to recreate a review by allowing admins to duplicate a previous cycle. Duplicating creates a new cycle using the previous review settings—all without having to manually re-select the options within the setup flow.
Duplicate a review cycle
Step 1: Navigate to Admin > Reviews > Auditing.
Step 2: Click on the ellipsis to the right of the desired review cycle and select Duplicate review cycle from the dropdown menu.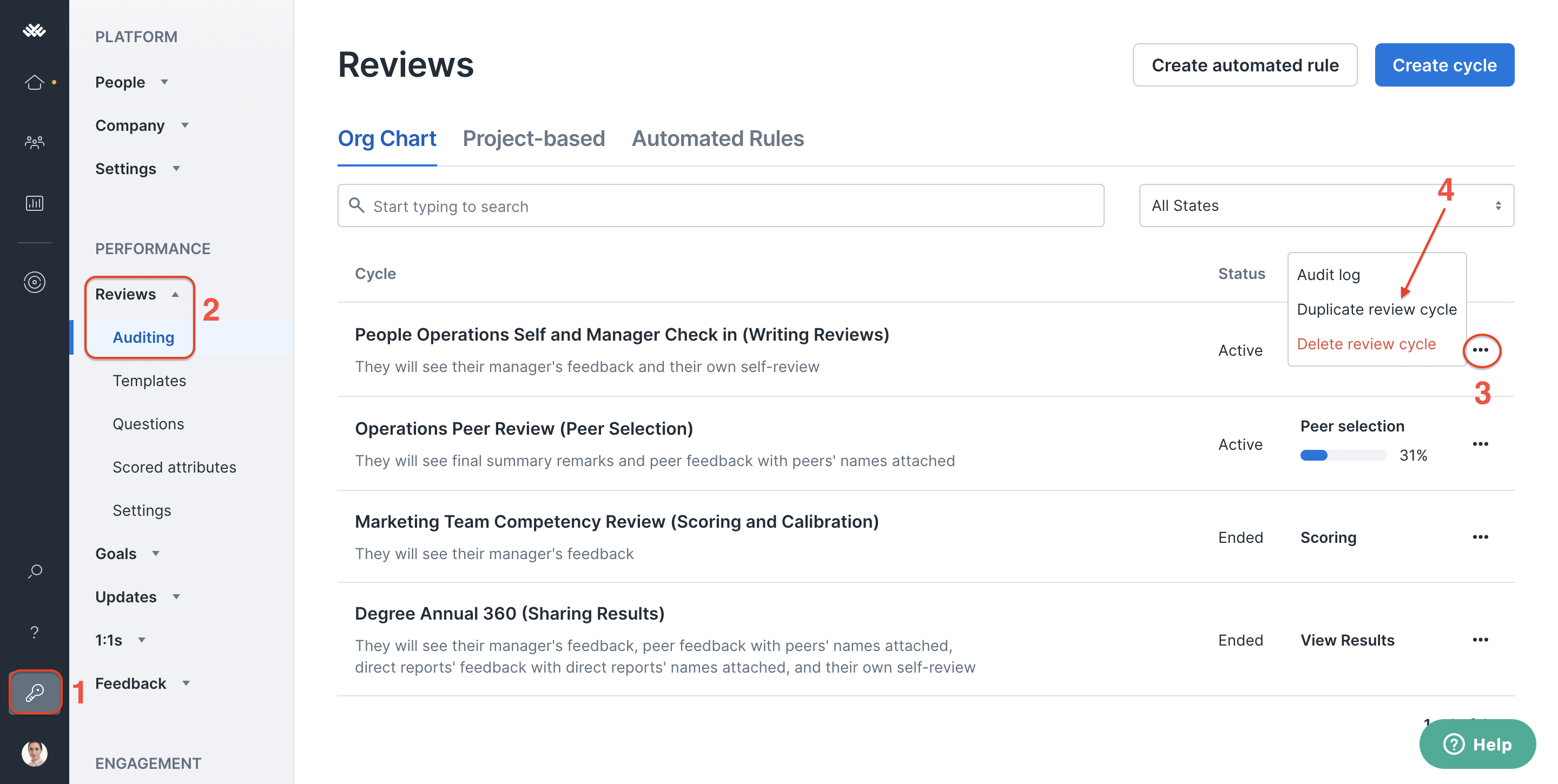 Step 4: Within the new draft, make any desired changes by clicking through the various setup steps.
Step 5: Publish the new cycle.