How an admin can add recurring talking points to every 1:1
An admin may want to add recurring talking points in 1:1s to create consistency, alignment, and transparency between employees and managers during 1:1s. To set up company-wide talking points, please refer to these steps:
Step 1: Admin > 1:1s > Settings.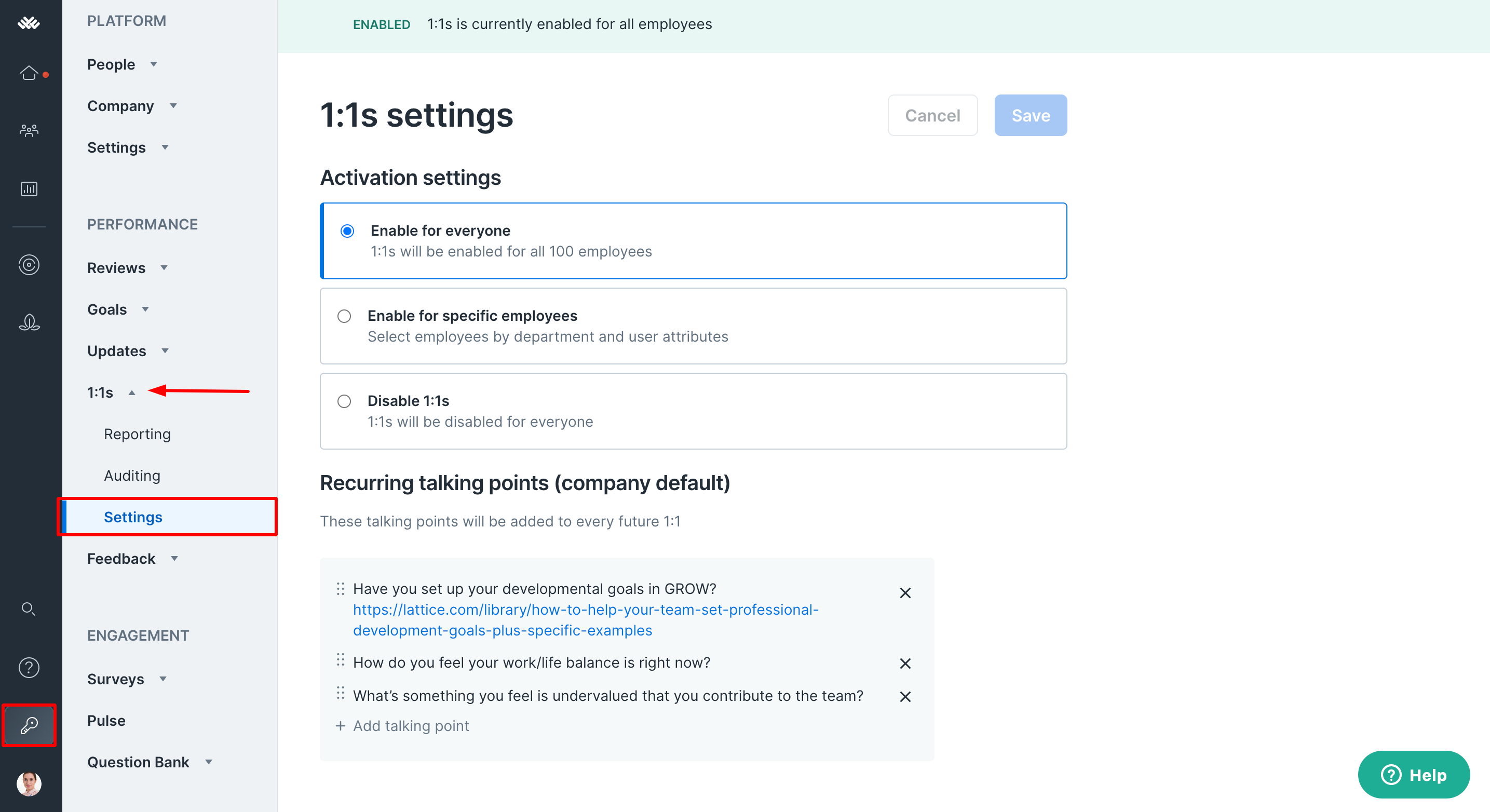 Step 2: Add any recurring talking points.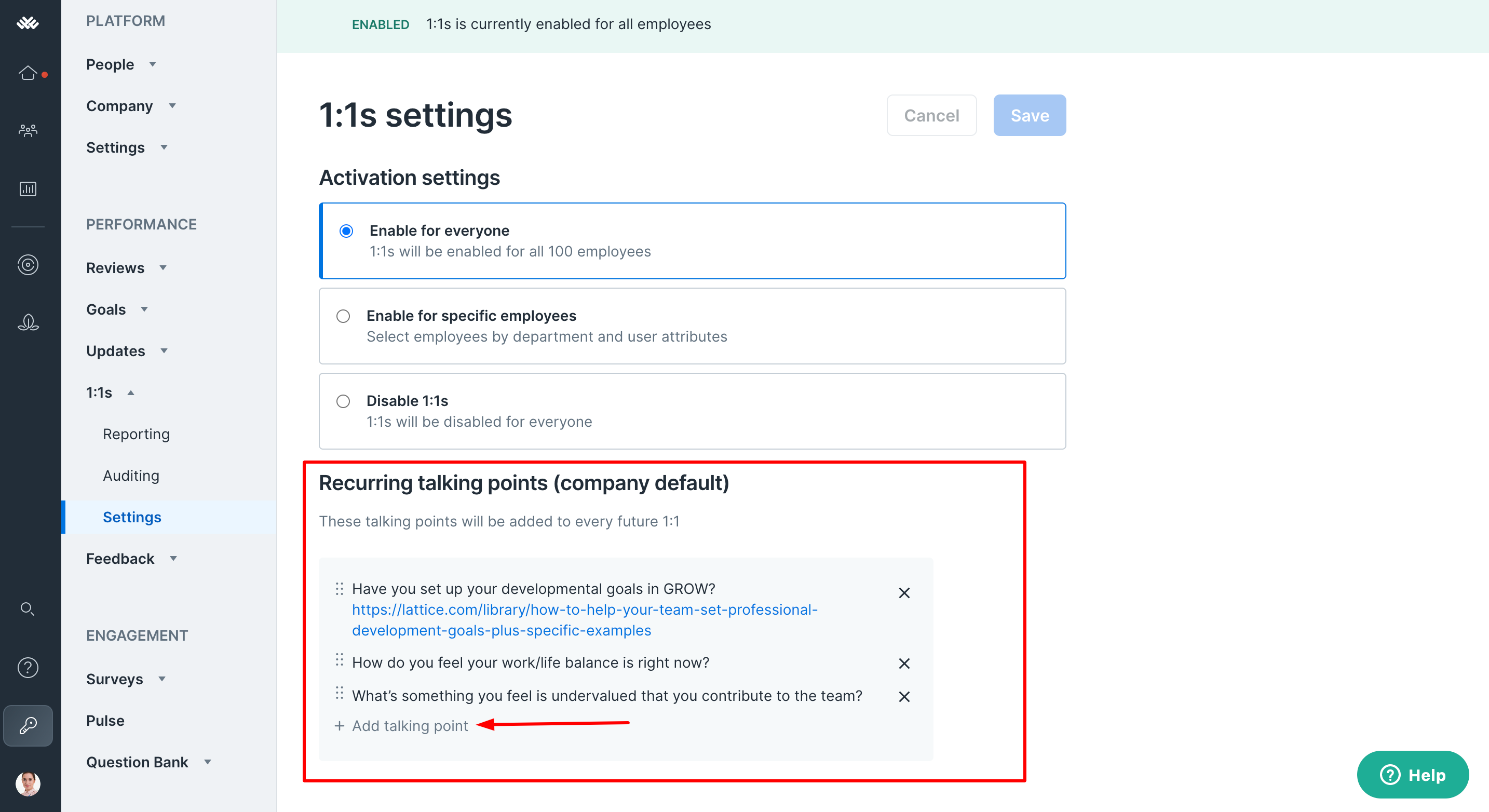 What Each User Will See
Each user will add their own talking points and check-off any completed items; However, recurring agenda items will appear in every 1:1.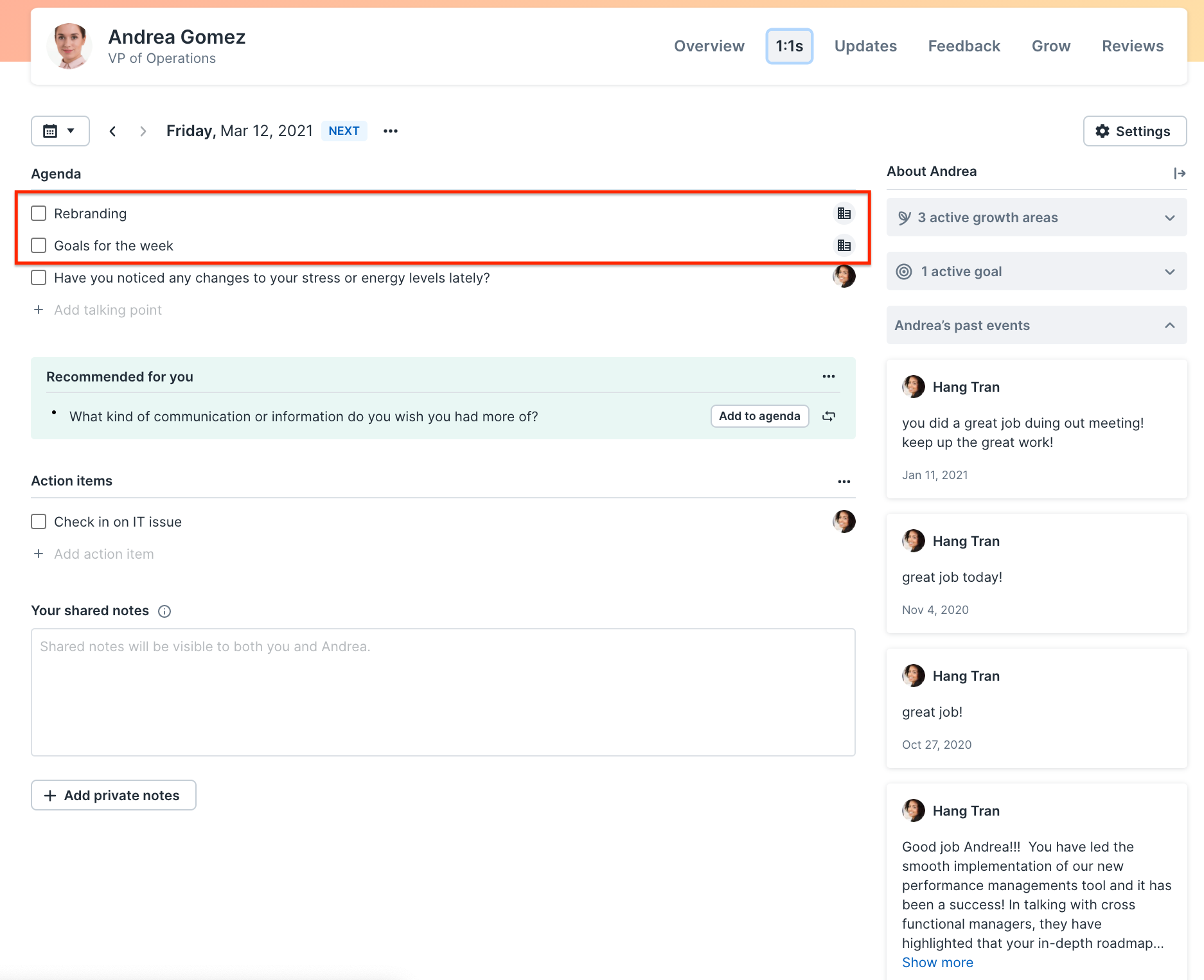 Please note: Company-wide talking points will populate into active meetings between managers and direct reports. These talking points will not populate in meetings that are not between a manager and their direct report. Company-wide talking points will appear in meetings when added in real-time. Suppose employees interact with these talking points in any way (clicking, adding text, etc.), and the talking points are later removed from the admin section. In that case, they will remain in that individual meeting where they were interacted with. Only the manager in the relationship can only remove these talking points.