How an admin can add recurring talking points and agenda items to every 1:1
An admin may want to add recurring agenda items for all users to create consistency, alignment, and transparency between employees and managers during 1:1s. To do this, all the admin needs to do is follow these steps:
Step 1: Navigate to the Admin icon found on the bottom of the Discovery Navigation bar.
Step 2: Click on "1:1s" found in the left panel.
Step 3: Click on "Settings."
Step 4: Add any recurring agenda items.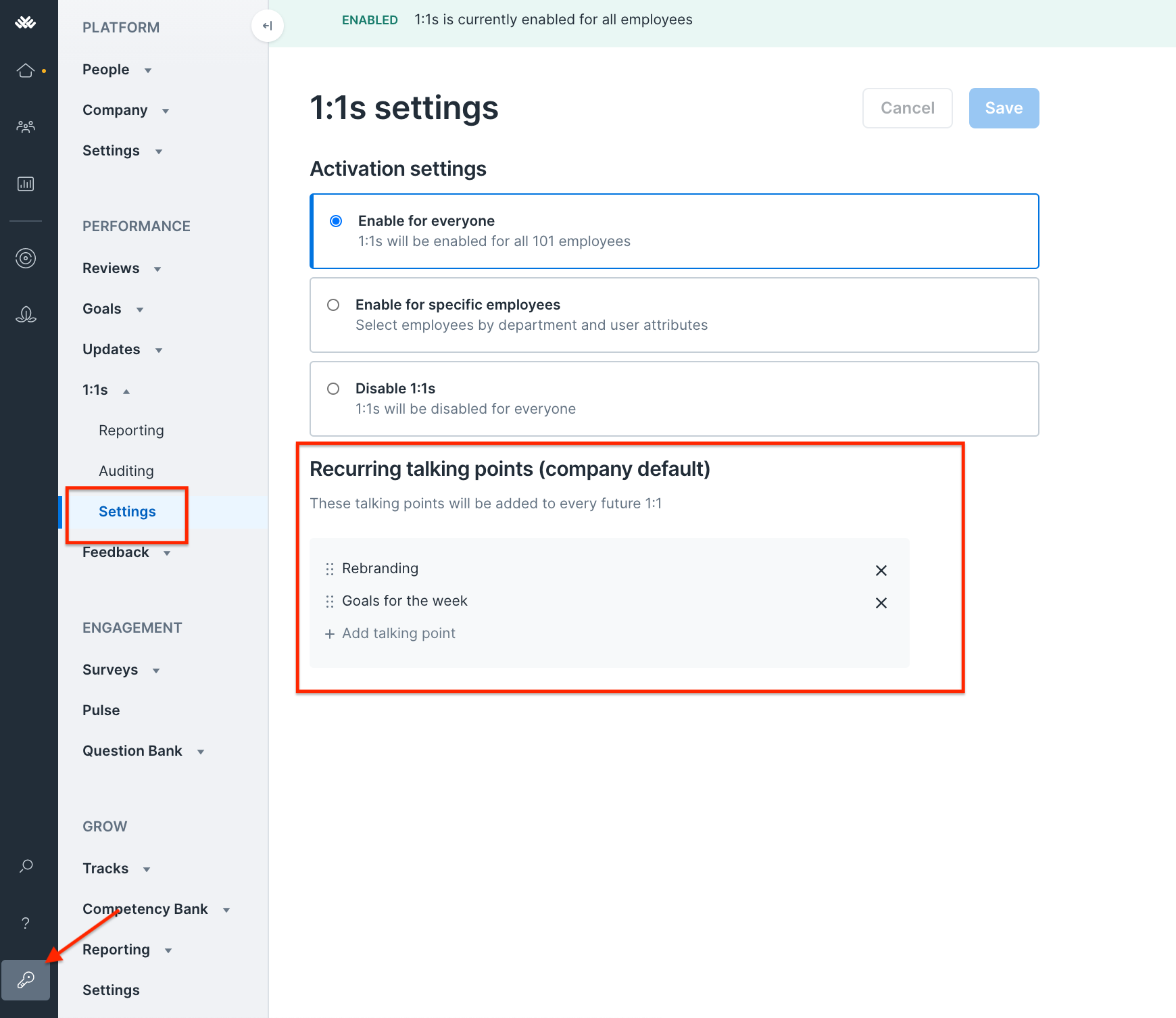 What Each User Will See
Each user will be able to add their own agenda items and check-off completed talking points; however, recurring agenda items will appear every 1:1.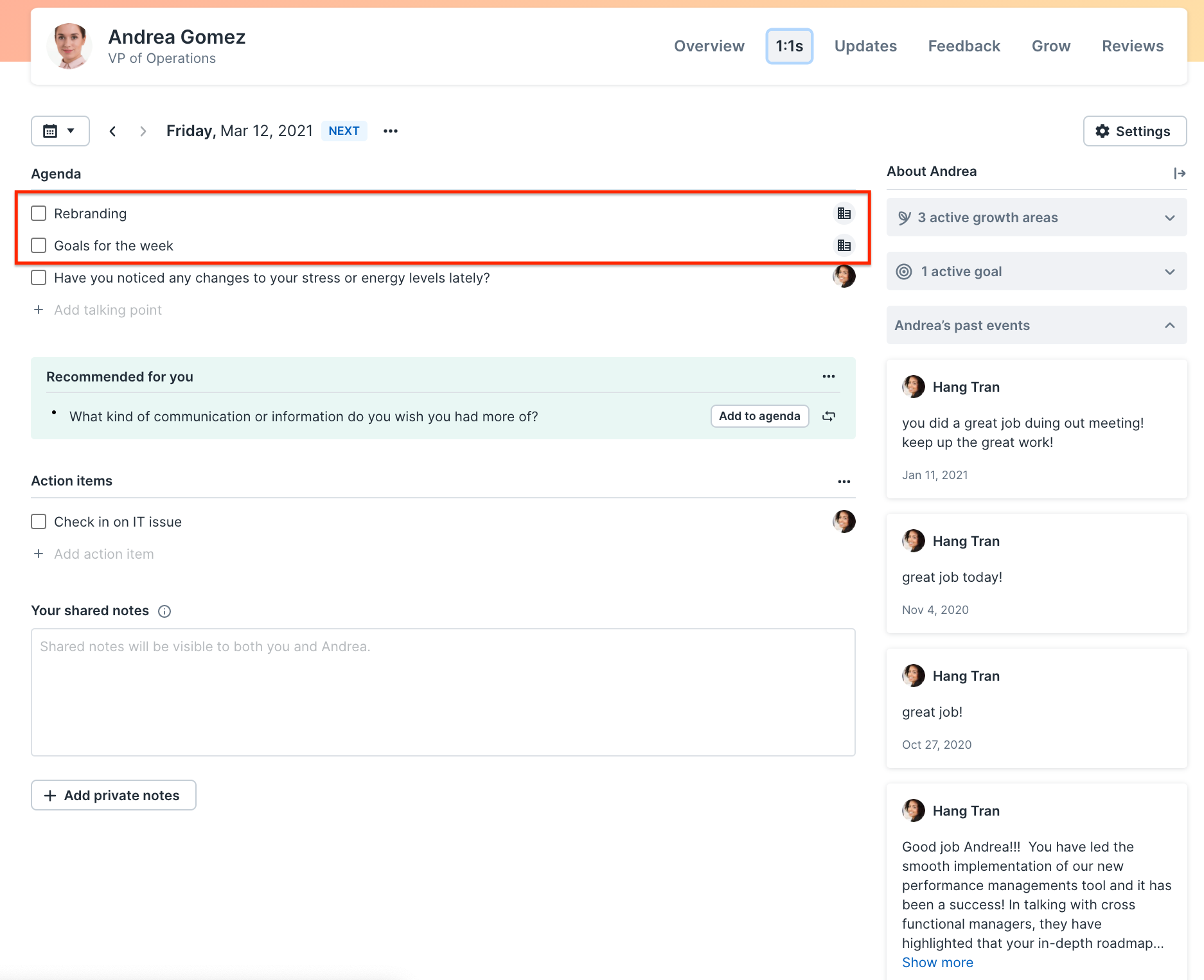 Please note: Agenda items will not populate into 1:1s that were created before the recurring agenda items were set. Additionally, company-wide talking points will only populate into meetings between managers and their direct reports.