Let people know which Values your teammates most exemplify
If your Admin has created company values, you will be able to attach these values when giving Feedback in Lattice! Admins can set up their company values in their Admin page, under the "Company" section within the secondary navigation.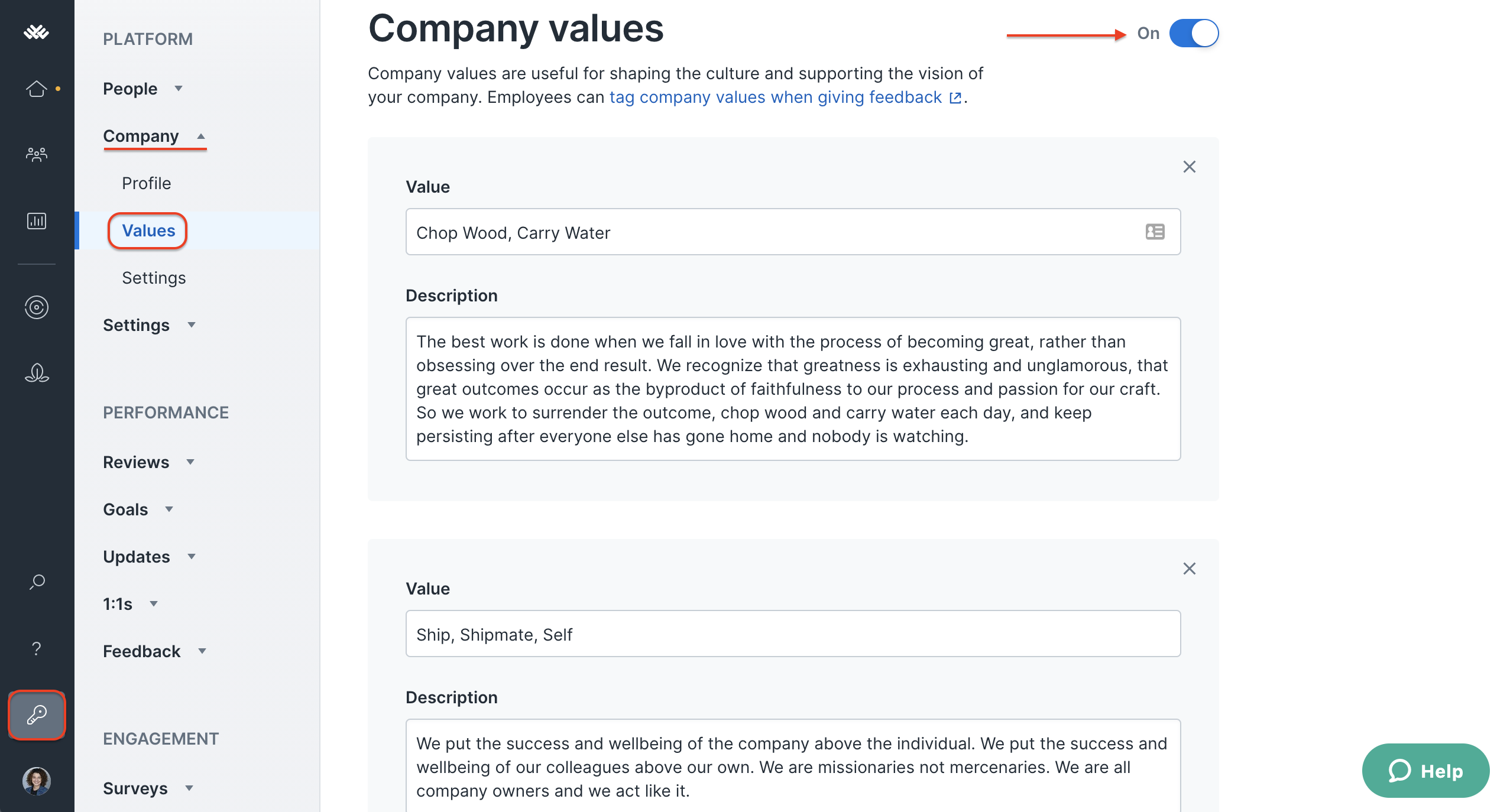 Using Company Values in Feedback
Company values are useful for shaping the culture and supporting the vision of your company. When someone embodies one or more of your company's core values, give that employee some praise and attach the company values to it.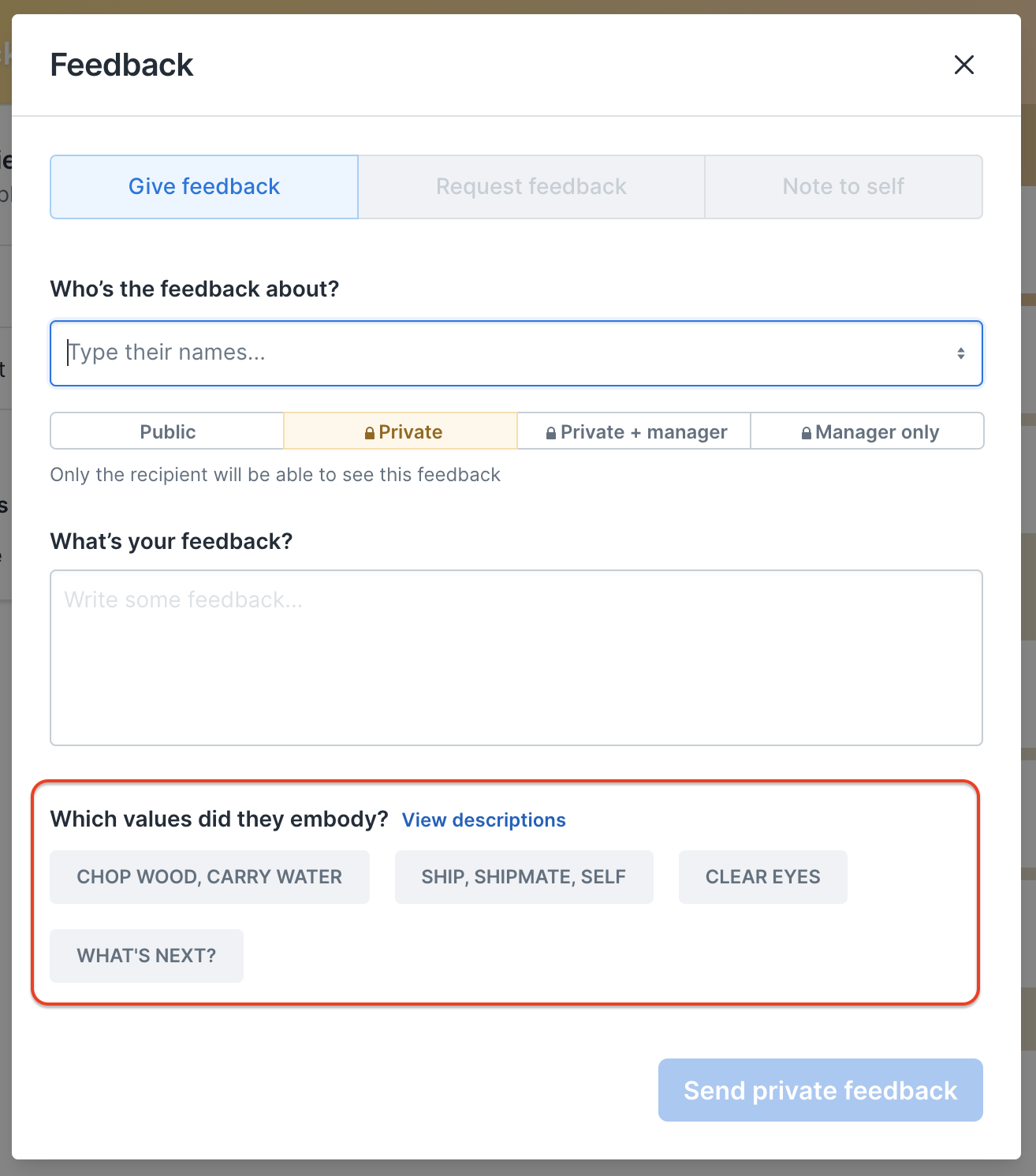 If your company uses Gmail or Slack, you can also attach values and give feedback through our Gmail plugin or Slack integration!