Feedback Nudges are automated notifications sent to managers encouraging them to submit public feedback about their direct reports.
Before you start
If a manager receives a nudge and does not submit public feedback, they will not receive additional follow-up reminders. They will receive their next nudge after another 60 days without praise has passed.
This article contains the following topics:
Why use Nudges?
It's important to praise publicly to maintain a positive company culture. Encouraging your managers to submit praise as public feedback in Lattice will ensure that they are actively reinforcing their team members' positive behaviors. The occasional nudge will motivate managers to set an example that fosters a culture of public praise.
If enabled by an admin, there are two conditions that will generate notifications.
Managers will be nudged to submit praise:
Three weeks after an employee's start date
If a direct report hasn't received praise from their manager within the past 60 days
Note: Feedback given in Lattice can be referenced during 1:1 meetings and Reviews. In those contexts, it provides a valuable point of reference for employee performance and behavior.
Enable Nudges
Lattice admins can enable Feedback Nudges from the Feedback Settings page.
Step 1: Navigate to Admin > Feedback > Settings.
Step 2: Under Feedback nudges for managers, turn the toggle on.
Step 3: Click Save.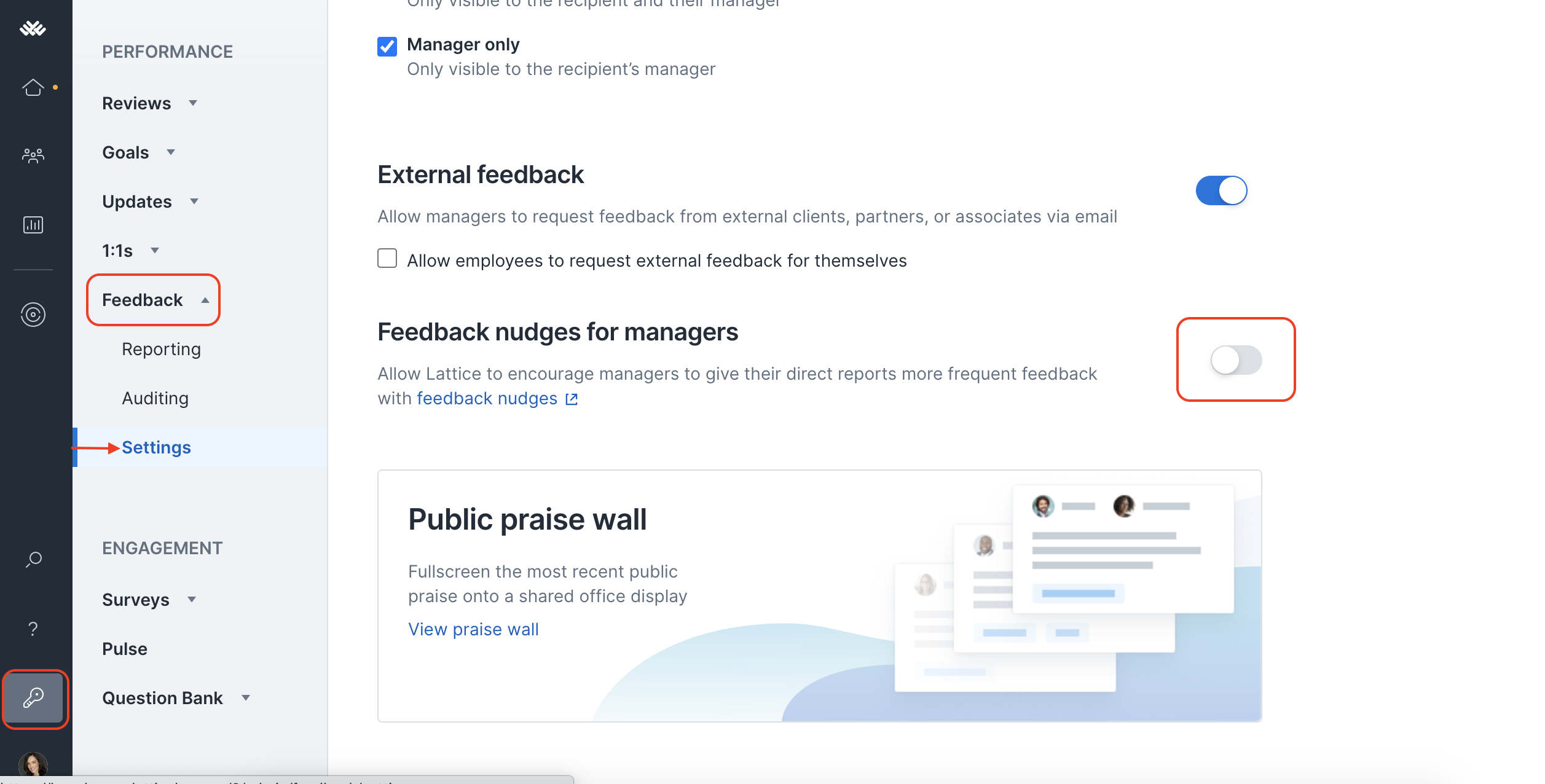 Feedback Nudge examples
A nudge after an employee's start date
A nudge if a direct report hasn't received praise in 60 days