How to turn on or off External Feedback
As an Admin, you have the option to enable (or disable) "External Feedback" for your organization. Enabling this setting allows managers to request feedback in Lattice from clients, partners, and associates outside of your organization. To do this, all it takes is a few easy steps:
Step 1: Navigate to the "Admin" key found on the bottom left discovery bar.
Step 2: Click on "Feedback" found on the left-hand side and then select "Settings."
Step 3: Under "External Feedback," toggle to turn it on/off.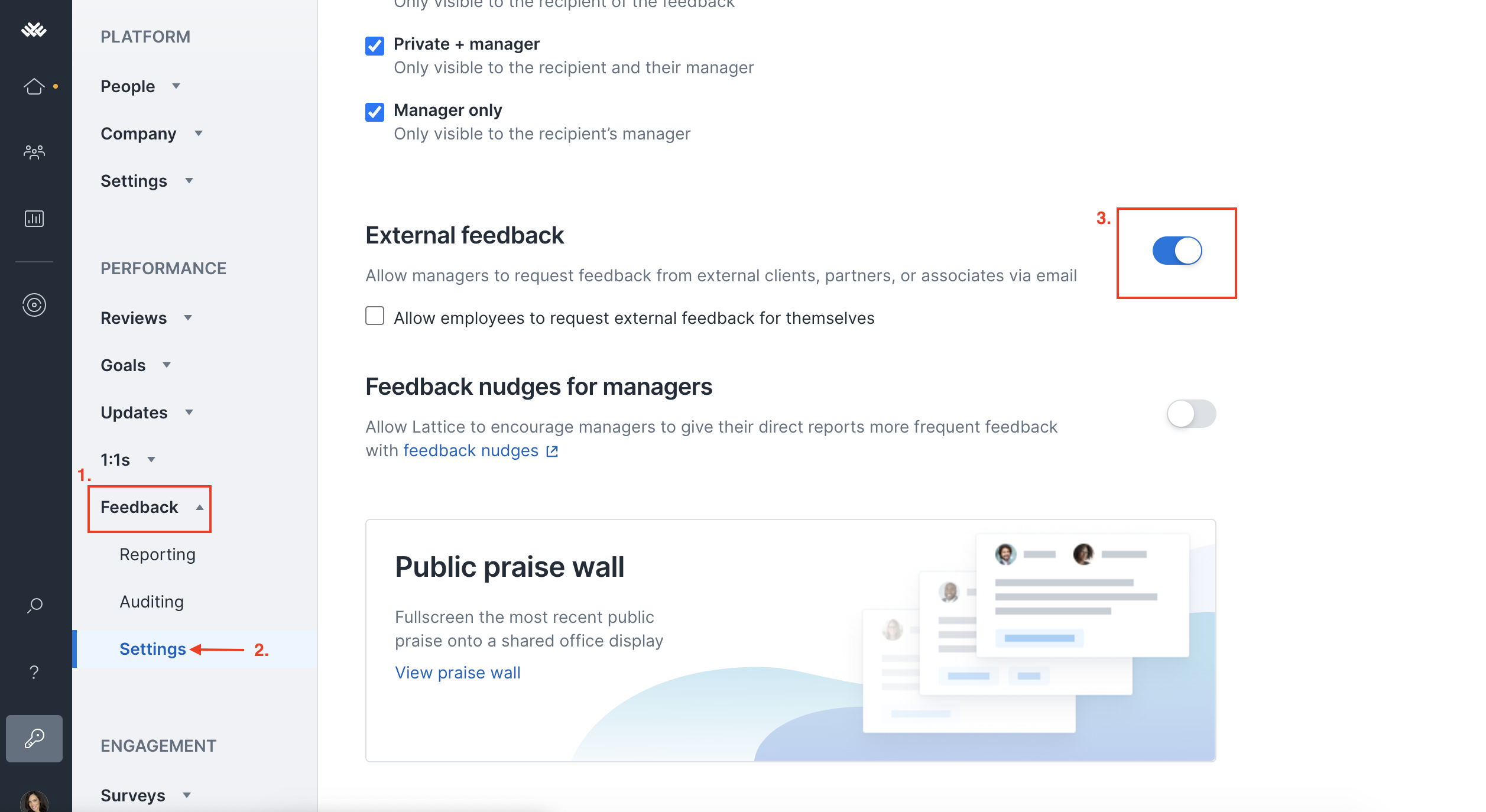 Do note, you will have the option to allow employees to request external feedback for themselves, by selecting the check box underneath the External feedback toggle.