Learn who your co-workers are with this fun people-matching game
As companies grow, it becomes harder and harder to know all of your coworkers. Office Party is a game admins can use to help introduce new team members to Lattice during their onboarding experience.
Note: Office Party is only available once enabled by a Lattice admin. Learn more in Enable Office Party.
Navigate to Company name.
Within the Office Party card, select Play office party.
Select the name associated with the profile picture. Guess correctly to see confetti or retry.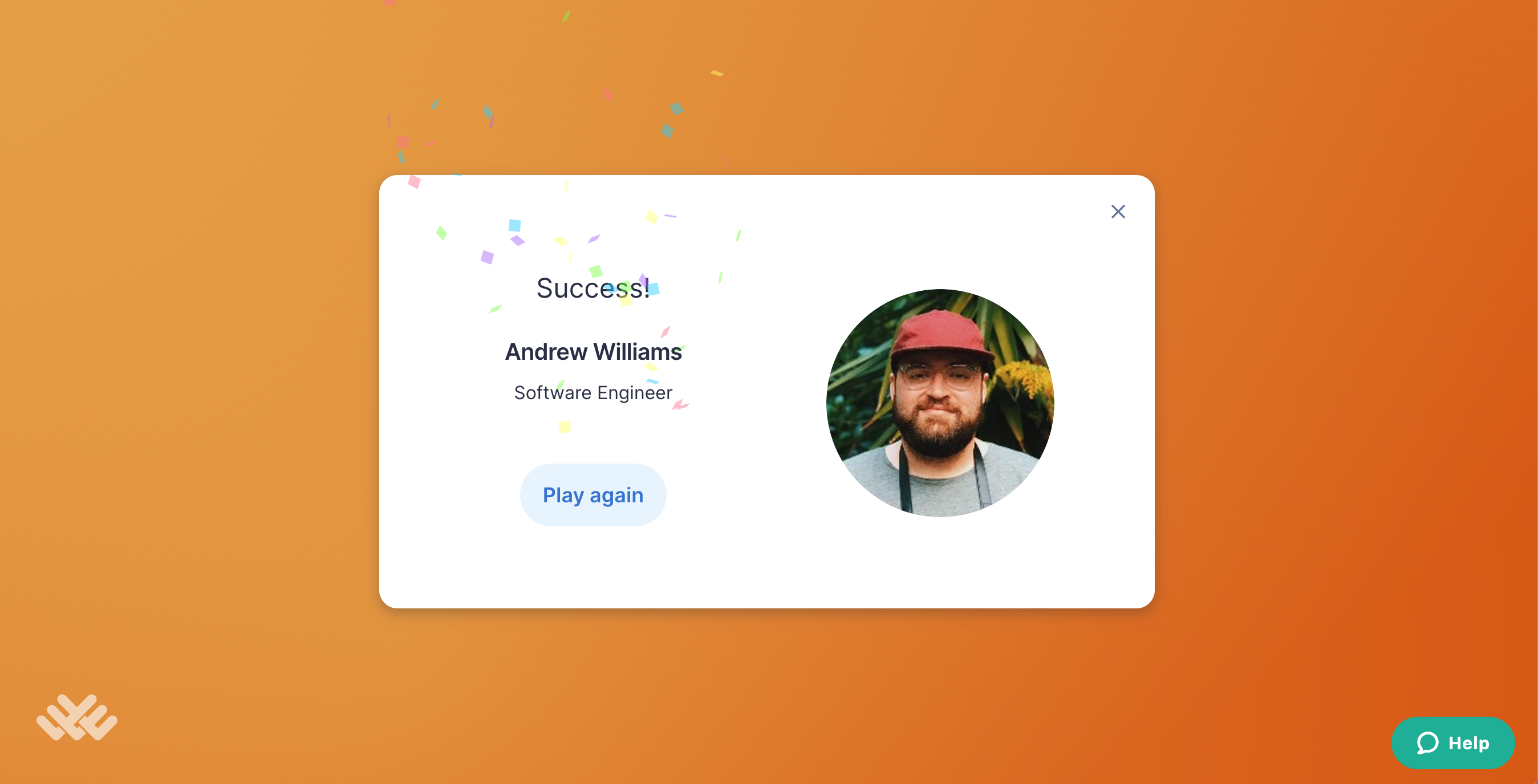 Learn how to access Office Party on Mobile.