How Lattice Users Can Update Display Name
There are several ways Lattice displays names. As an admin, you will see three names when you are viewing a user, including "HRIS Full Name," "Full Name," and "Preferred First Name."
The "HRIS Full Name" is a field that is exclusively managed by what we receive via HRIS, CSV, or SFTP.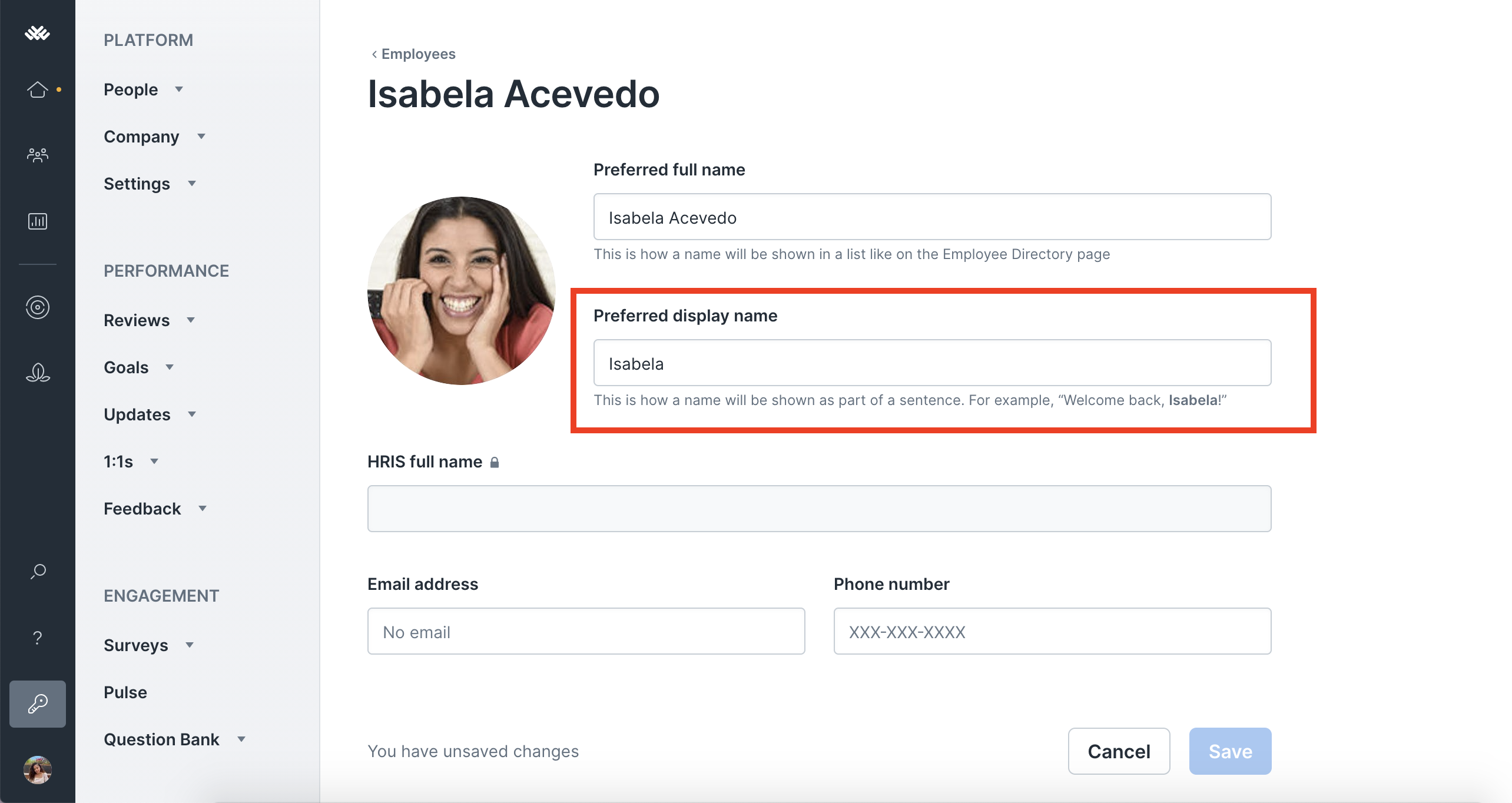 Users without admin visibility will see "Preferred full Name" and "Preferred display name." Both of these fields are now editable by the user, regardless of whether an HRIS integration backs it, and these names will not be overwritten by the HRIS. This allows users to control how their name should appear throughout the platform and how they wish to be greeted.