How to measure engagement through employee net promoter score in Engagement surveys
The eNPS (employee Net Promoter Score) metric is a leading indicator for employee outcomes like productivity and retention, and helps HR teams uncover the most actionable steps to improve their employee experience. Admins can add an eNPS to Engagement surveys to measure the score.
Learn more in What is Employee Net Promoter Score eNPS?
Add eNPS to a survey
Within setup, enter the Questions page and toggle on the Add eNPS to your survey option.
Continue with survey setup and launch.
View for survey responders
When filling out an eNPS, Lattice users will see the question How likely are you to recommend [Company] as a place to work? displayed on a scale of 0 (Not very likely) to 10 (Very likely) and includes an optional open-ended comment box. Responders have the choice to skip the question.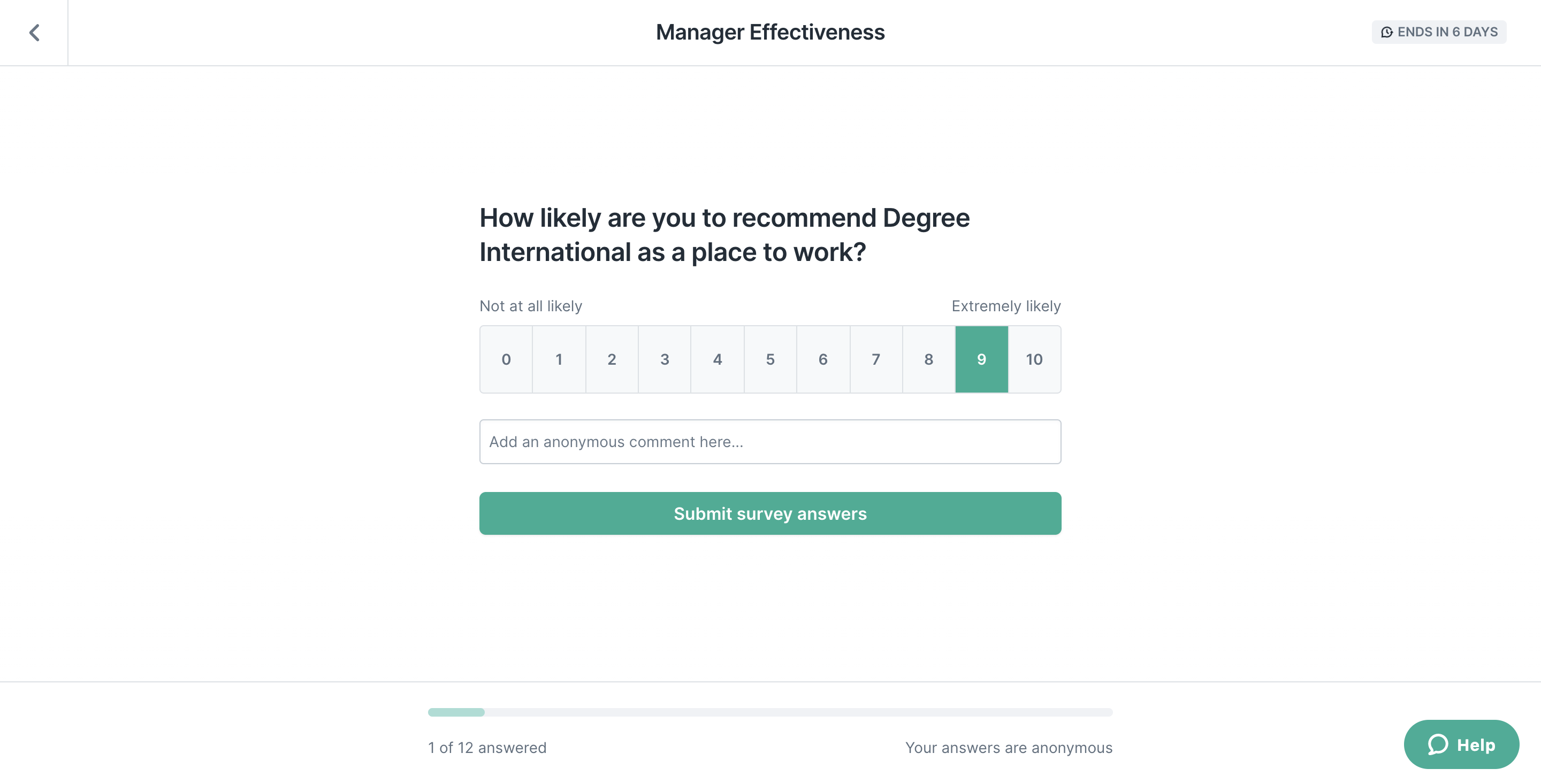 eNPS analytics
When viewing your Survey results, the eNPS question will appear at the top of both the Question and Theme lists separate from the rest of your themes and questions.
Click on the eNPS question to see the breakdown of promoters, passives, detractors, and comments.
Promoters are response scores 9-10.
Passives are response scores 7-8.
Detractors are response scores 0-6.
To calculate eNPS, we take the percentage of your employees who are Promoters and subtract the percentage of employees who are Detractors. Your result is measured on a scale from –100 to 100.
Learn more in Survey Analytics.