Managers can remind reviewers to complete their review throughout an active review cycle
Step 1: Navigate to your Home page.
Step 2: Enter into the People page > Profile > Reviews.
Step 3: Select the review cycle.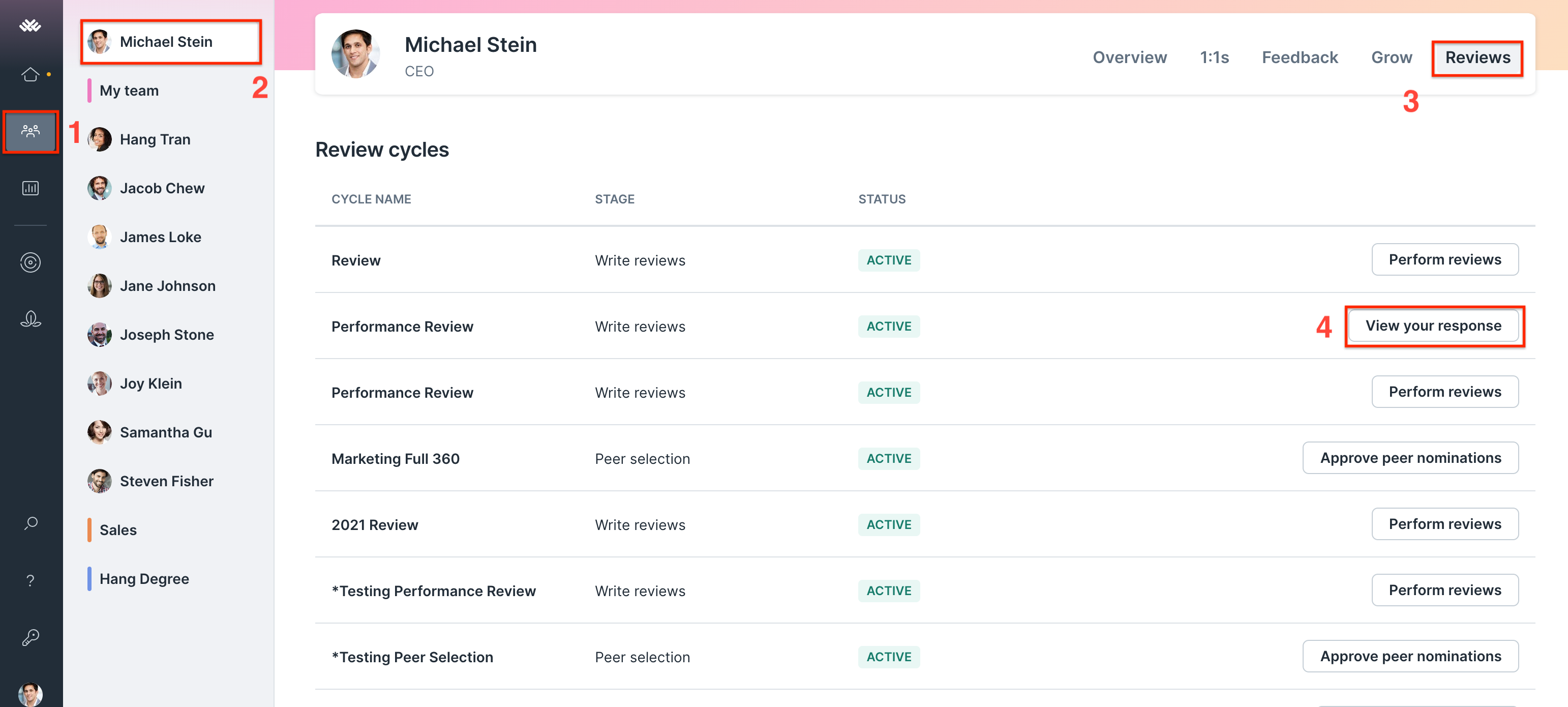 Step 4: Select on Your team > Manage team.
Step 5: Select Show reviewers next to the name of your direct report.

Step 6: Select Remind next to the reviewer from the context panel.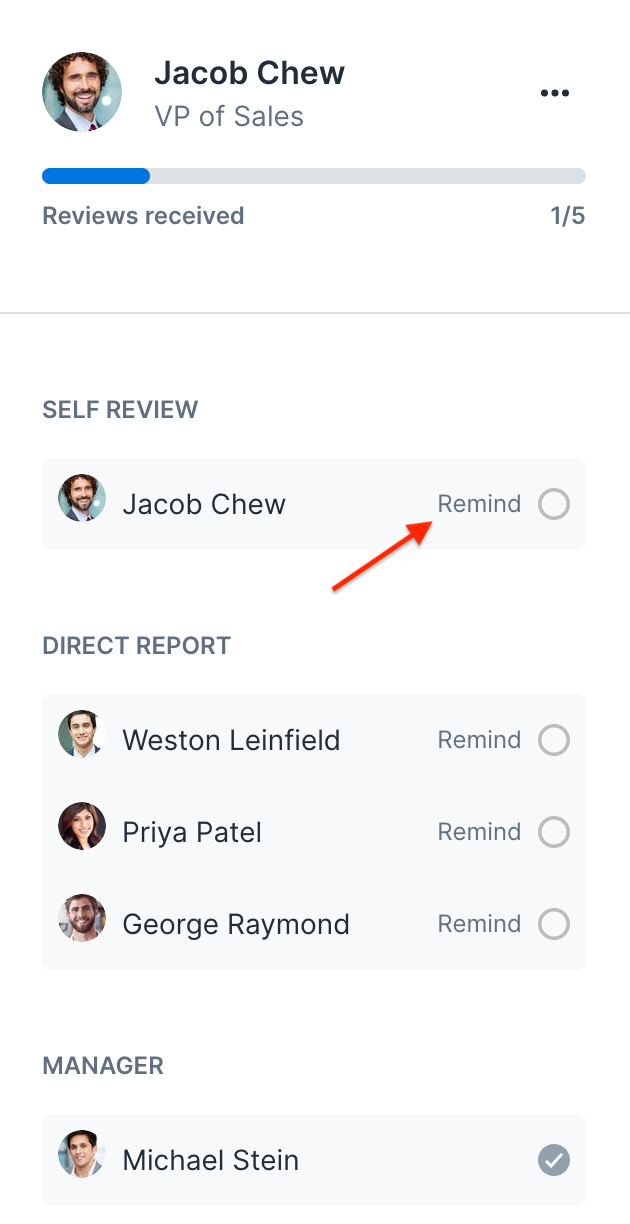 Step 7: A remind reviewer notification should appear. You can edit the notification before sending the reminder. Once you are ready, select Send reminder notification.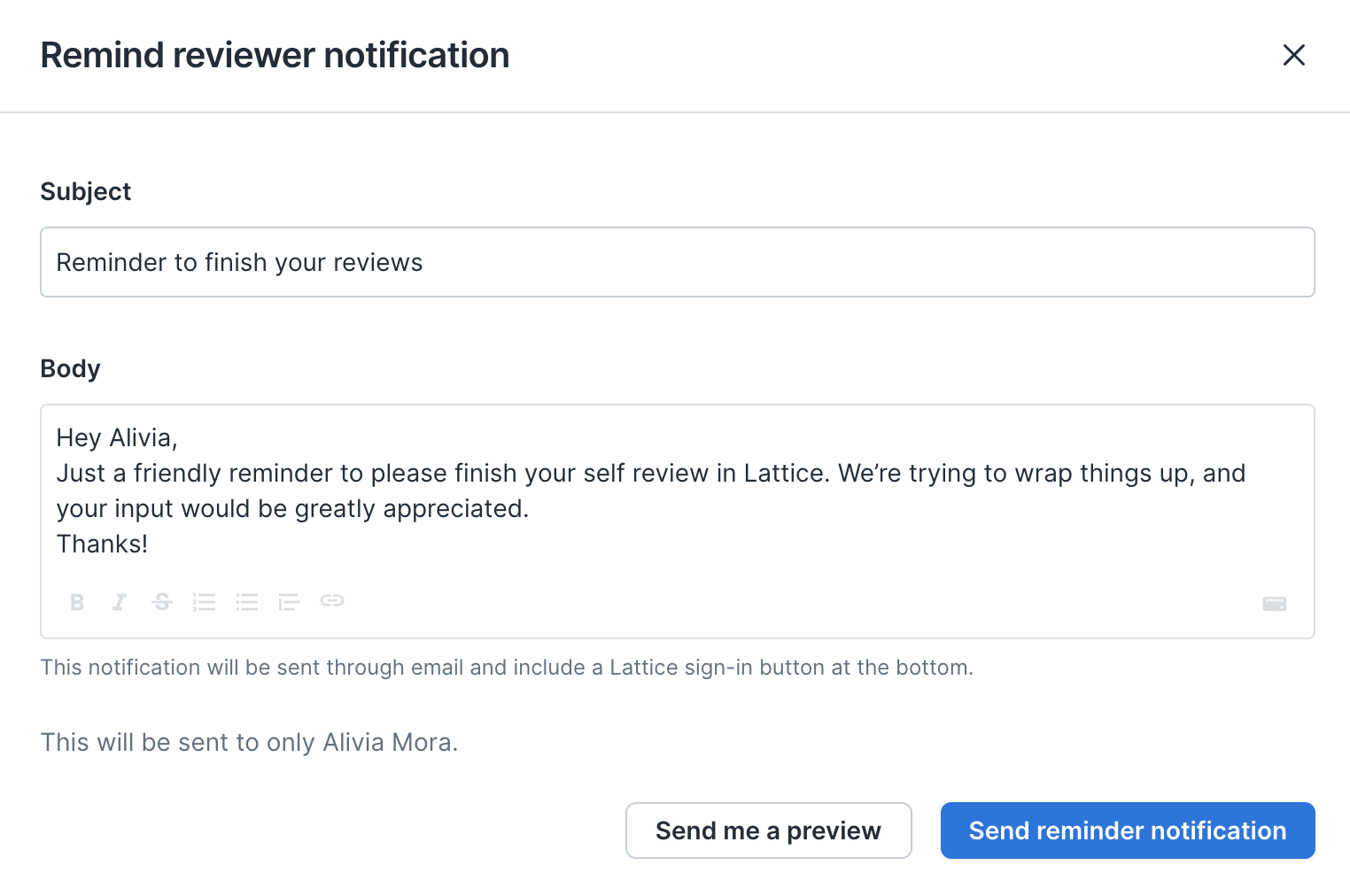 Reviewers will receive the email notification below.