Selecting peers and providing feedback during a review cycle
1. Select peers
The first step in the 360 performance review process is to nominate peers for the peer review. The Lattice admin sets whether managers will nominate peers on your behalf or if you will nominate your own peers, and then managers will approve.
Nominate your own peers
If the admin has set the review to you to nominate your own peers, you will be prompted to select the peer reviewers from a task on your Home page.

Lattice will allow you to nominate anyone that is not your listed manager or direct report. Think of the teammates you've worked closely with and ones that could provide you with insightful feedback.
In some cases, the admin will allow you to nominate yourself to review others. If so, you will be able to complete this same step simultaneously.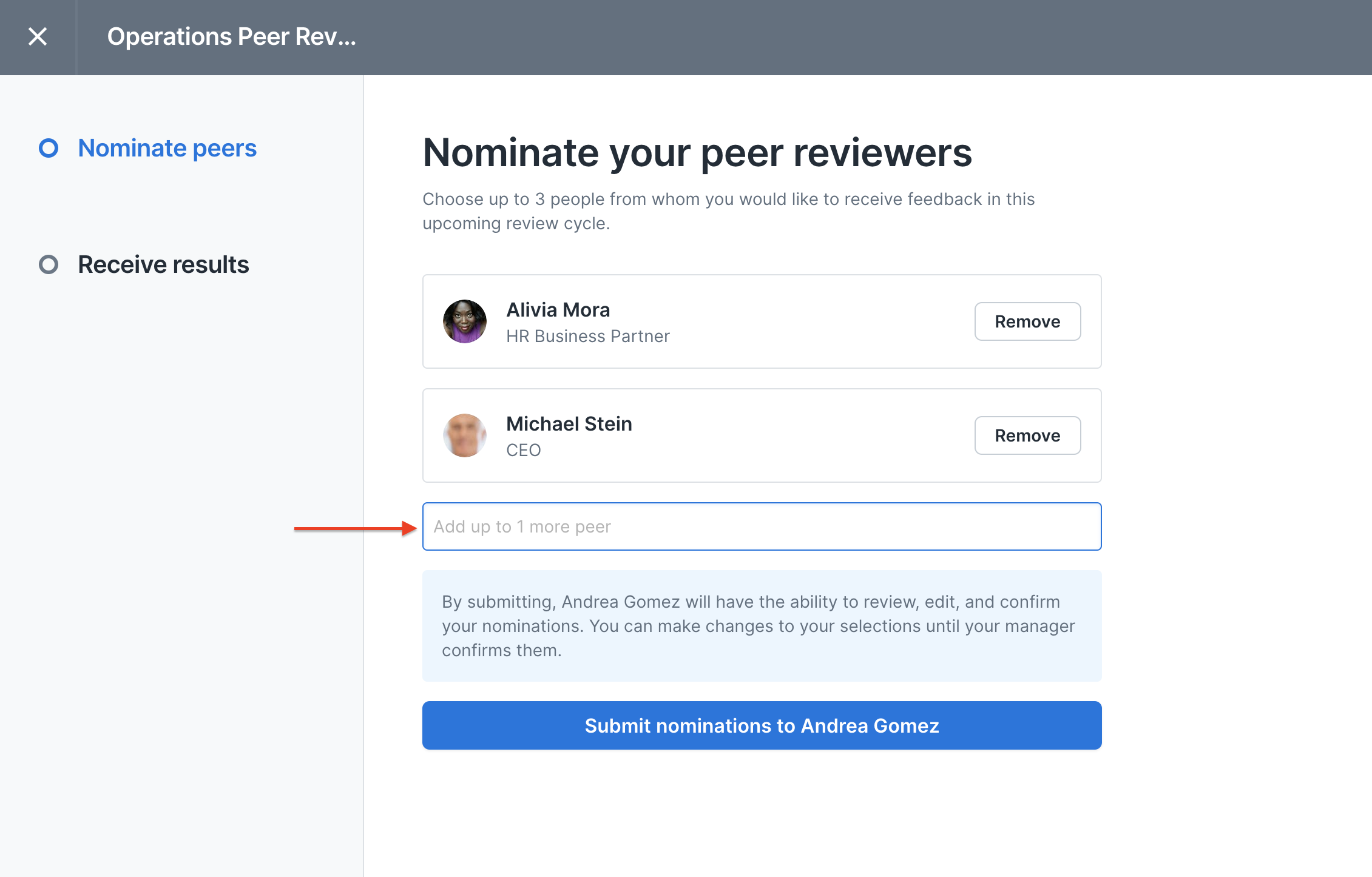 After you nominate your peers, your manager will approve your selections, which could include adding some additional peers or removing some of your selections.
Managers nominate peers
If the admin has set the review to have managers nominate peers on your behalf, you will not receive a notification for peer selection. Instead, if the admin gives visibility, you will see which peers reviewed you once the review has ended and your manager has shared the review packet with you.
2. Perform your reviews
Once the Peer Selection phase ends, you will be able to start writing and submitting your reviews. Click on the Perform your reviews task on your Home page to be taken to the review cycle.
Please note: Your admin may have given you the ability to start drafting your other reviews during this phase, as well. If they have, then you will be able to click on the Write reviews step.

Inside the review cycle, you'll see each of the reviews assigned to you to write on the left-hand side. You can click on each review at any time and begin writing.
Remember to use the context panel to help add specific examples to your review responses and help alleviate recency bias. Each answer is saved in real-time, so you can exit the Reviews tool and come back to submit your review anytime.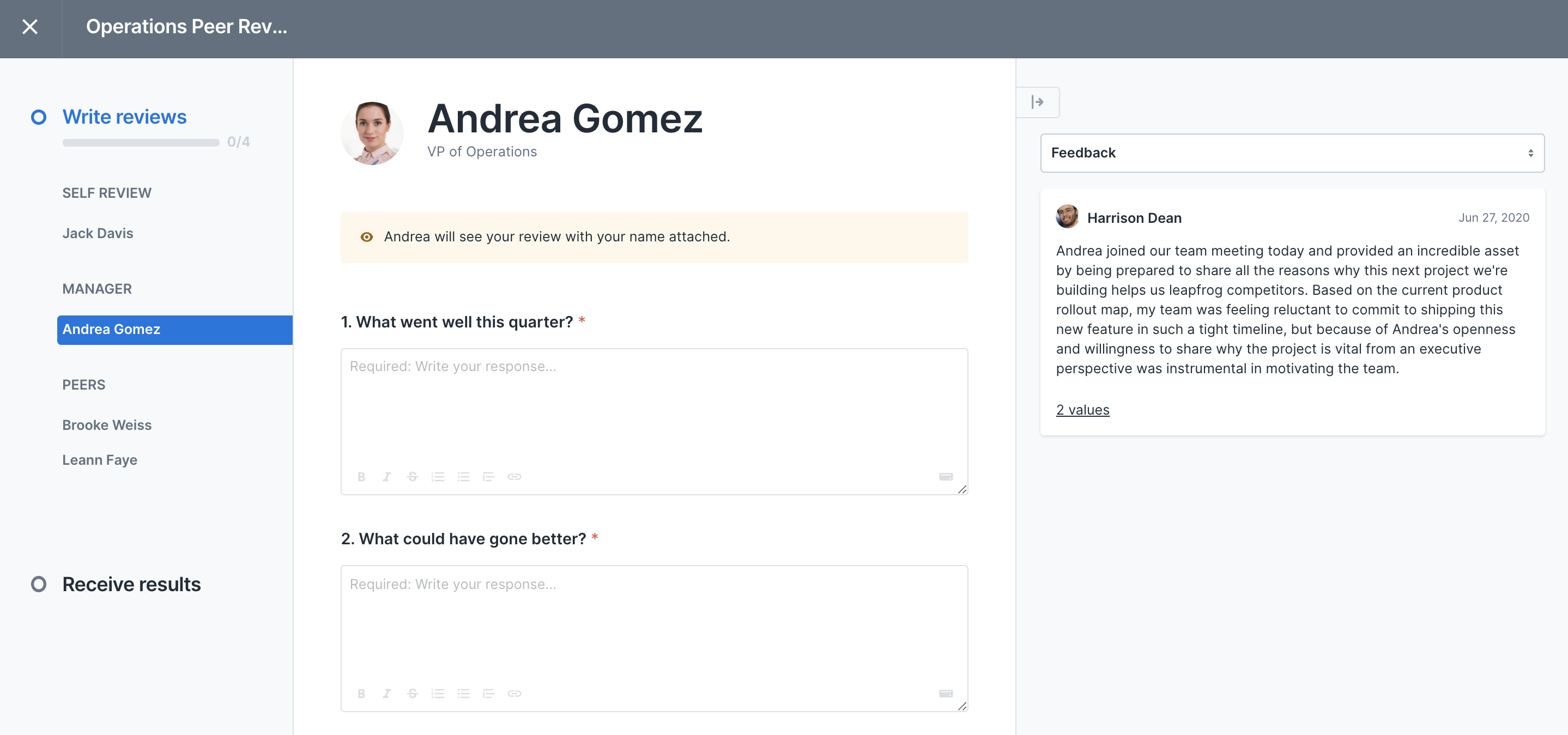 Once you have answered all review questions, click Submit Review.
Please note: Reviews are not automatically shared with reviewees once you submit them. The review cycle must end before their manager can finalize responses and share review packets with the reviewee.
3. Prepare for your own review conversation
Once the review cycle ends, your manager will finalize your review and then share the review packet with you. You may receive your review packet before, during, or after your review conversation with your manager.
Make sure you are aware of when your manager will conduct your review conversation. Spend some time gathering your goals, check-ins, and other documentation that pertains to your performance during the current review cycle. This review cycle allows you to deep dive into your past performance and develop a plan to help you grow.