Step 1: Navigate to Admin > Goals > Settings.
Step 2: Under Default goal visibility, set to Goals are private by default or Only allow individual goals to be private.
Step 3: At the top of the page, click Save.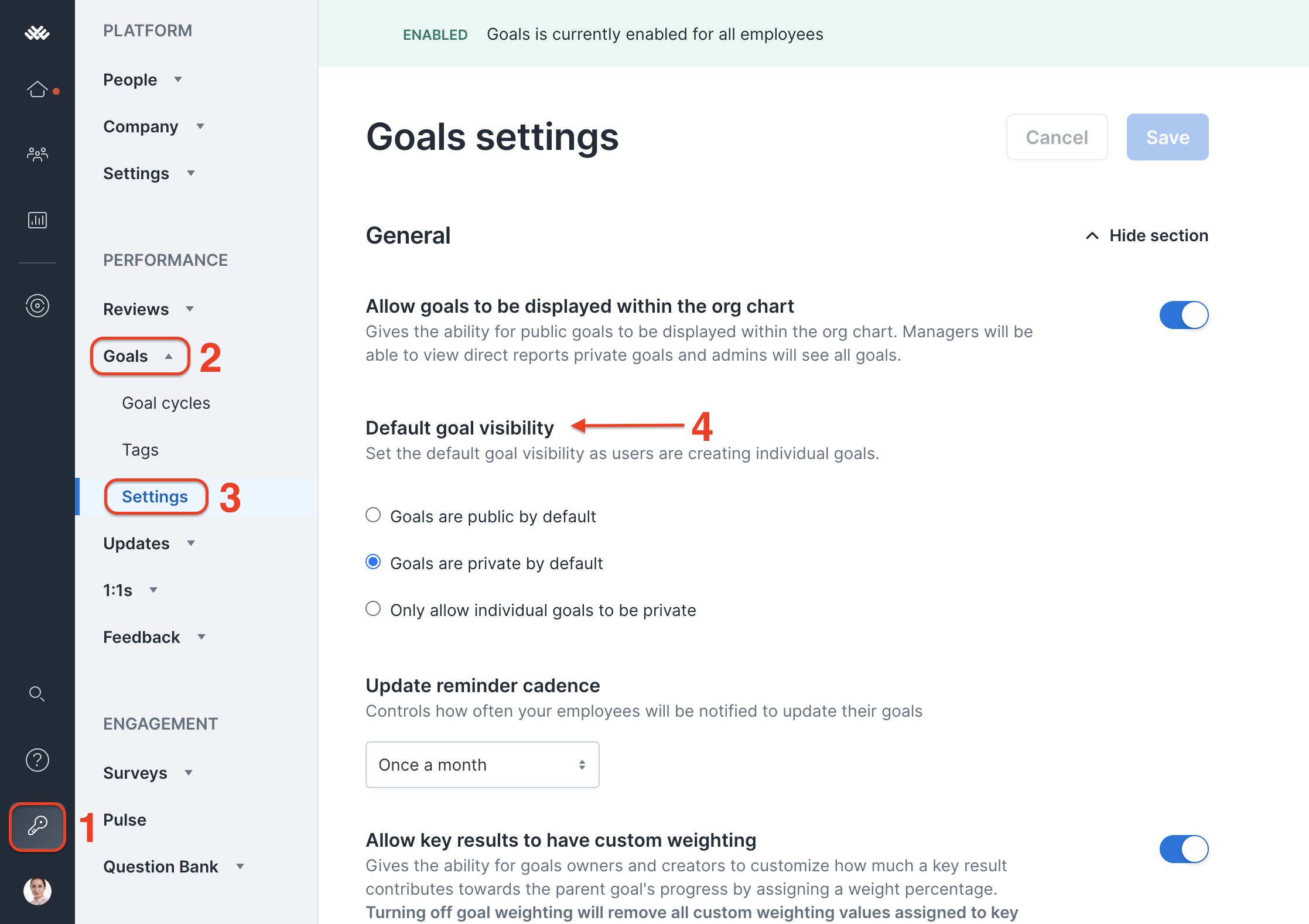 Goal creation
Once you have updated the default goal visibility, all new individual goals will either have the Visibility setting default to Private, or the Visibility field will be set to Private and become uneditable.