Creating tags to organize review templates
Review template tags are great for categorizing your various templates and making it easier to search and find them. You can use tags to group your different templates based on department, role, and more.
Create a tag
Step 1: Navigate to the Admin page by selecting the key icon at the bottom of the discovery navigation.
Step 2: Enter the Reviews section on the left-hand panel.
Step 3: Enter the Templates page.
Step 4: Select Manage tags at the top-right of the screen.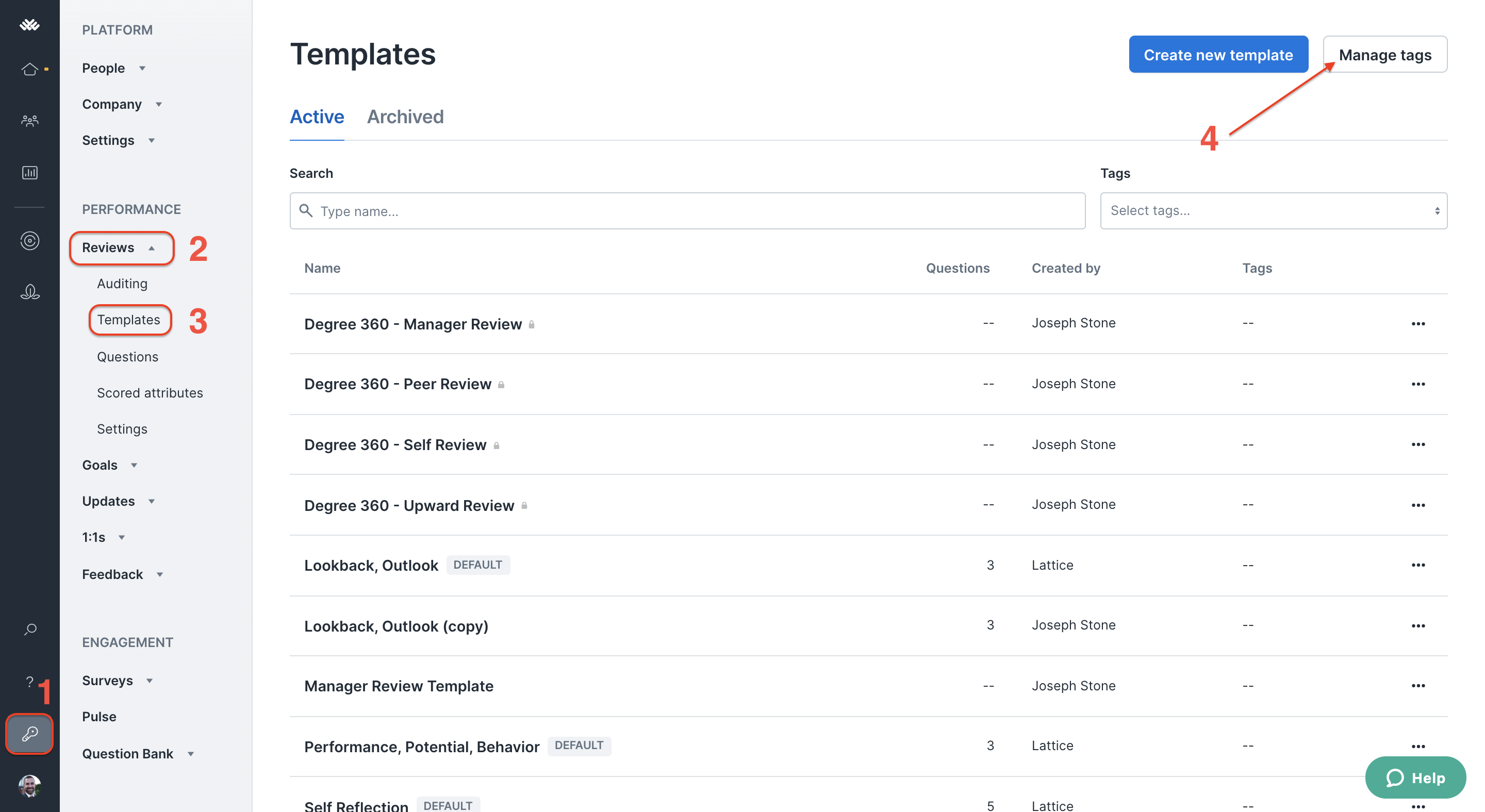 Step 5: Select Create tag.

Step 4: Type in the name of the tag and select Create tag.
You can always change the names of your tags at any time by following the steps in How To Rename Review Template Tags.