Changing a user's manager in Lattice
Please Note: If your organization uses Lattice's elevated design, you can find the updated navigation steps here.
If someone moves around within your organization, they may need to be assigned a new manager. To change someone's manager within Lattice, Admins can go to the People section of the Admin Panel.
Note: If you are integrated with an HRIS, you will need to make this change within your HRIS to see this updated profile reflected in Lattice.
Step 1: In the "People" section, find the employee you would like to change the manager of
Step 2: Click on the ellipses next to the employee's name
Step 3: Select "Edit Profile" from the drop-down menu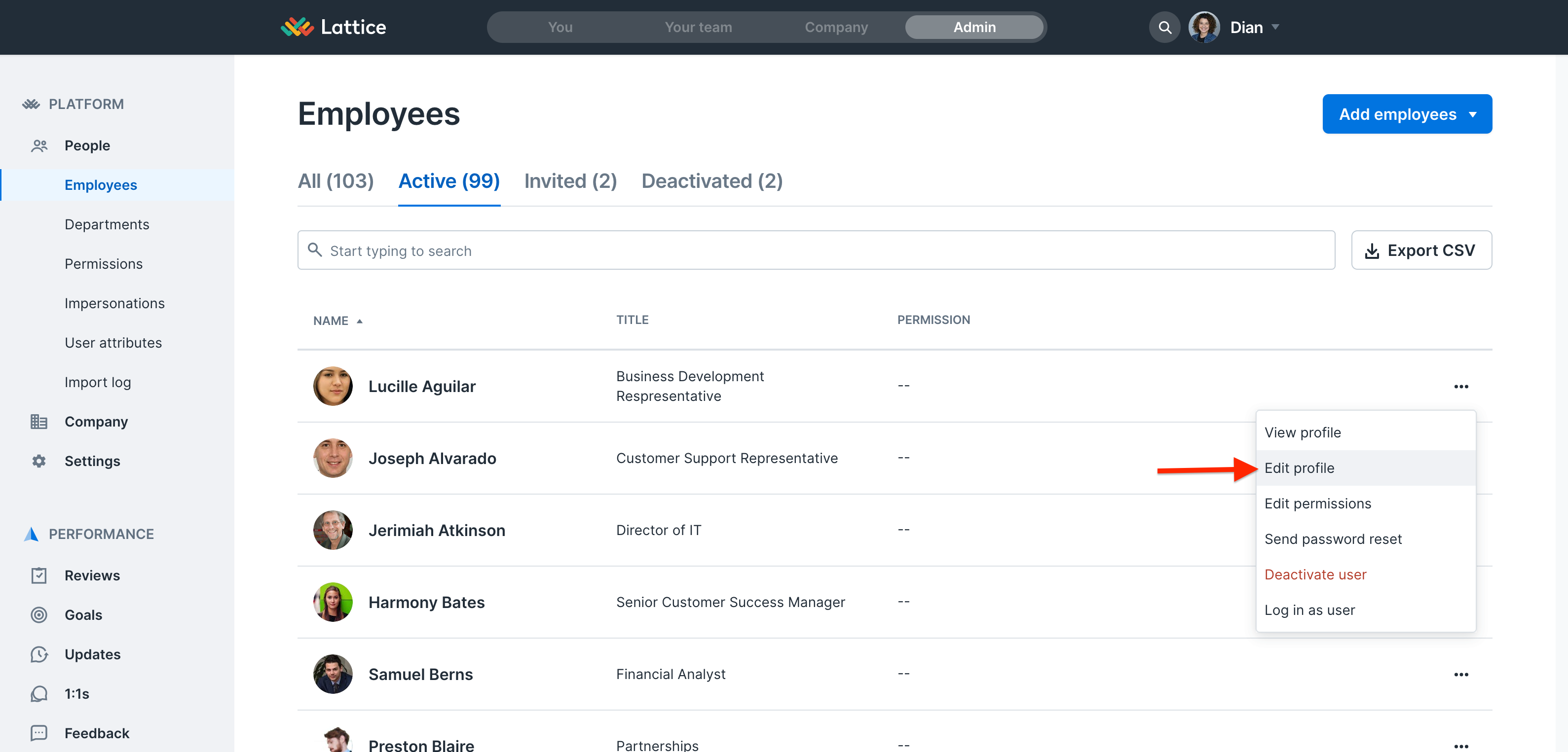 Step 4: Under the "Manager" section of the profile, you can search and add new managers or delete managers (by clicking on the "x")
Step 5: Click on "Save Profile"
Note: New managers WILL have visibility into the following of their new direct report:
Previous reviews cycles and full access to review packets
Published private goals
Previous manager only and private + manager feedback
New managers WILL NOT have visibility into the following of their new direct report:
Past published updates
Past 1:1s meetings
New managers will also have to turn on Updates and 1:1s for their new direct reports from their "Your team" tab.