Accessing Your Feedback Requests From Your Task List
When someone requests feedback from you (or a manager requests feedback about their direct report) you will receive a task notification, prompting you to fulfill their request.

These tasks are always dismissible, but once you click on them, it will bring you into the feedback module for you to fill out the request.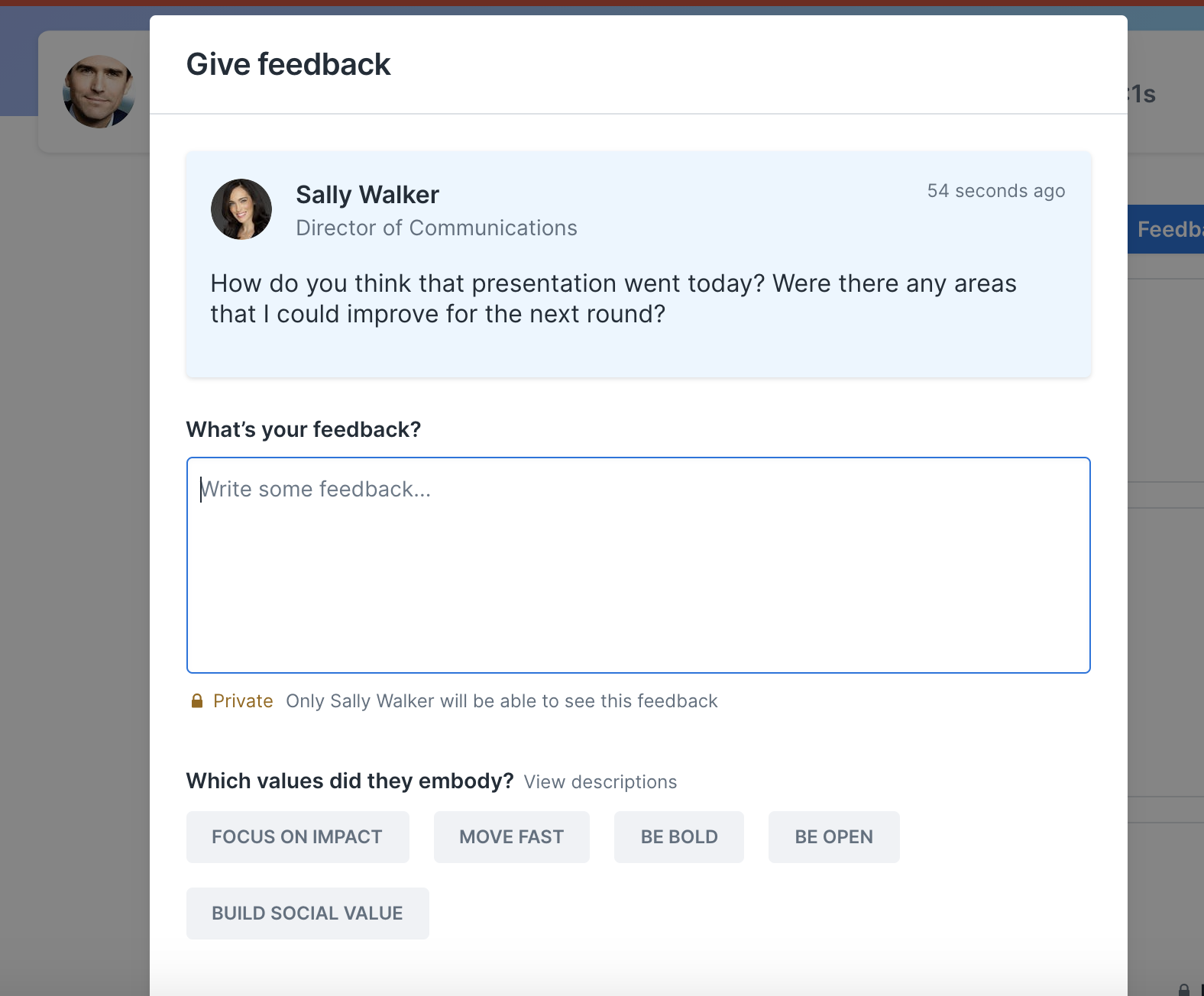 Accessing Your Feedback Requests in the Feedback Module
You can also be prompted to write your requests when you click on the "Give feedback" button under your profile card.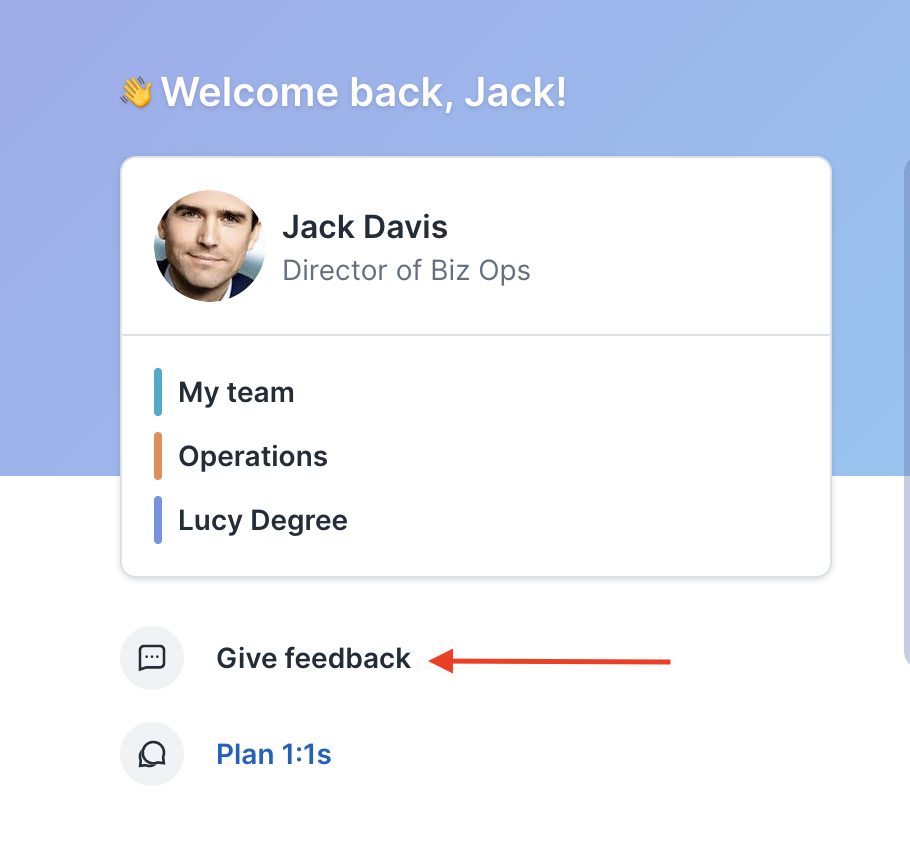 The feedback request will appear under "Pending requests" in the feedback module that pops-up.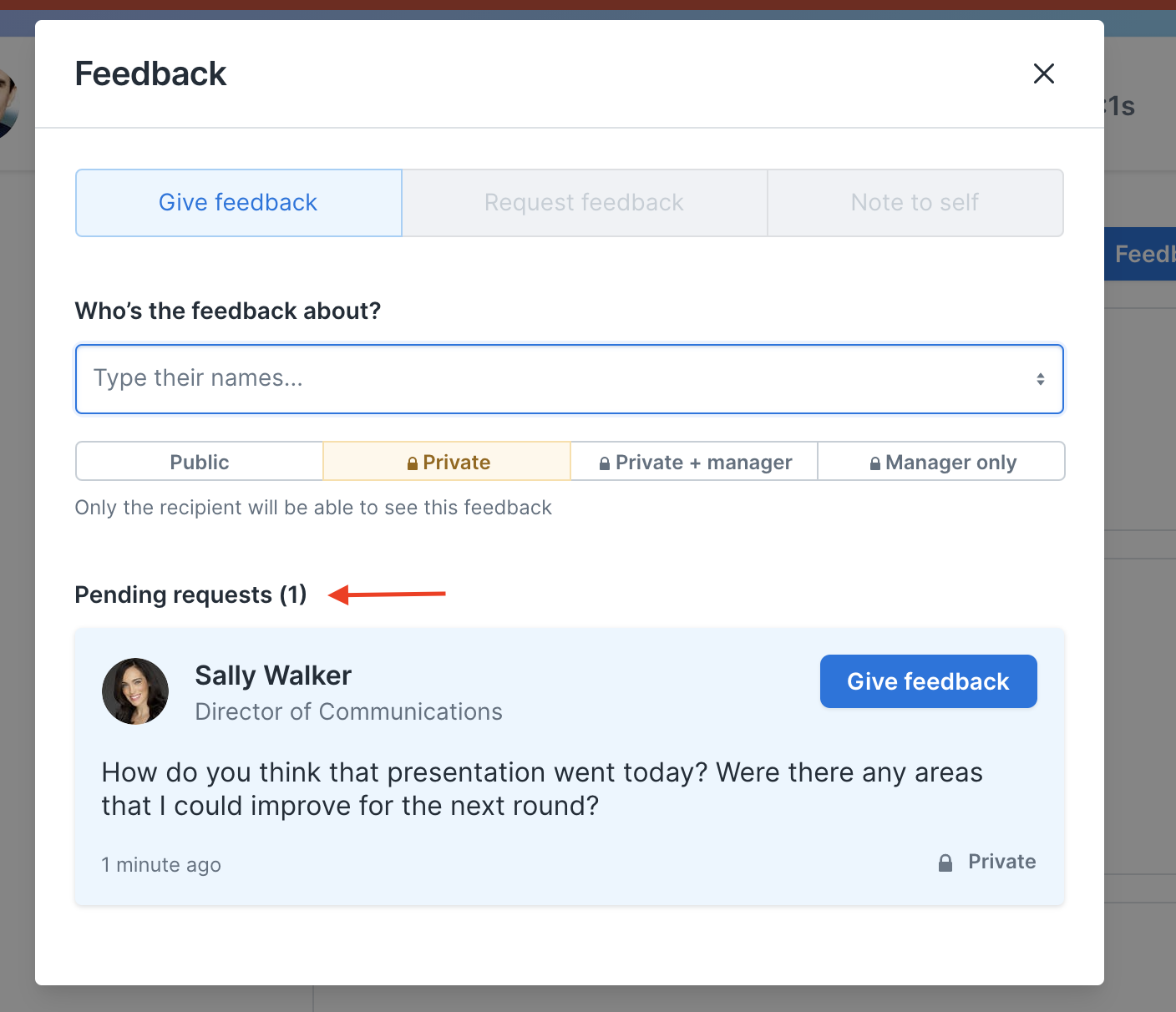 Once you click "Give Feedback" you will then be able to complete the request and share your feedback with the employee!