How to send reminders during an active Survey
At some point, you may need to remind employees to complete their Surveys. As an Admin, you can do so by following the steps below:
Step 1: Navigate to the "Admin" tab on the navigation panel, click into "Surveys," and "Auditing."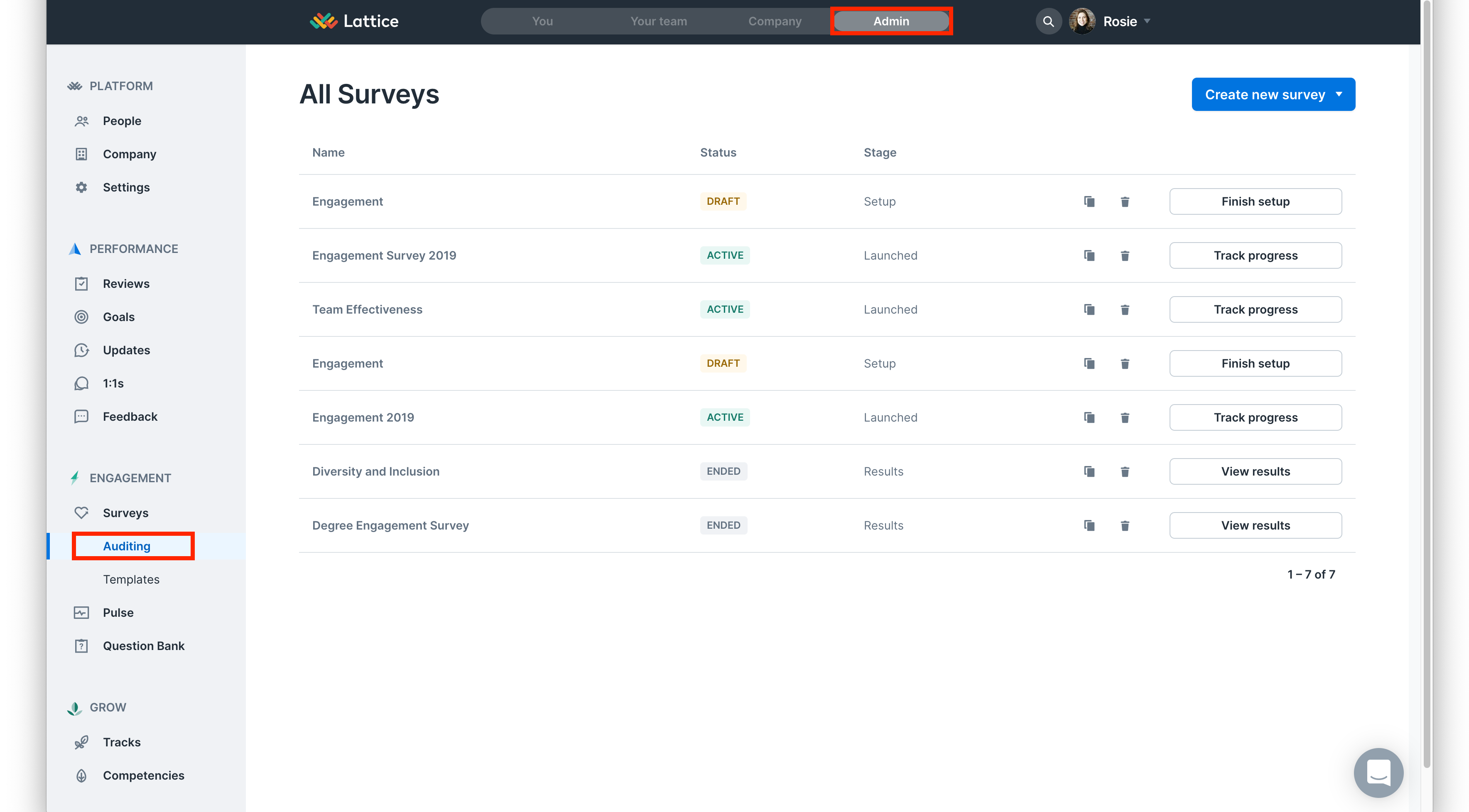 Step 2: Click into any active or "Launched" Survey and select "Participation." This tab will show how all survey participants are progressing thus far. You can view this information by Department and by Manager.
Step 3: Select "Write a reminder" in the top right-hand corner. From here, you will be prompted to write a reminder email to everyone whose status is not "Completed."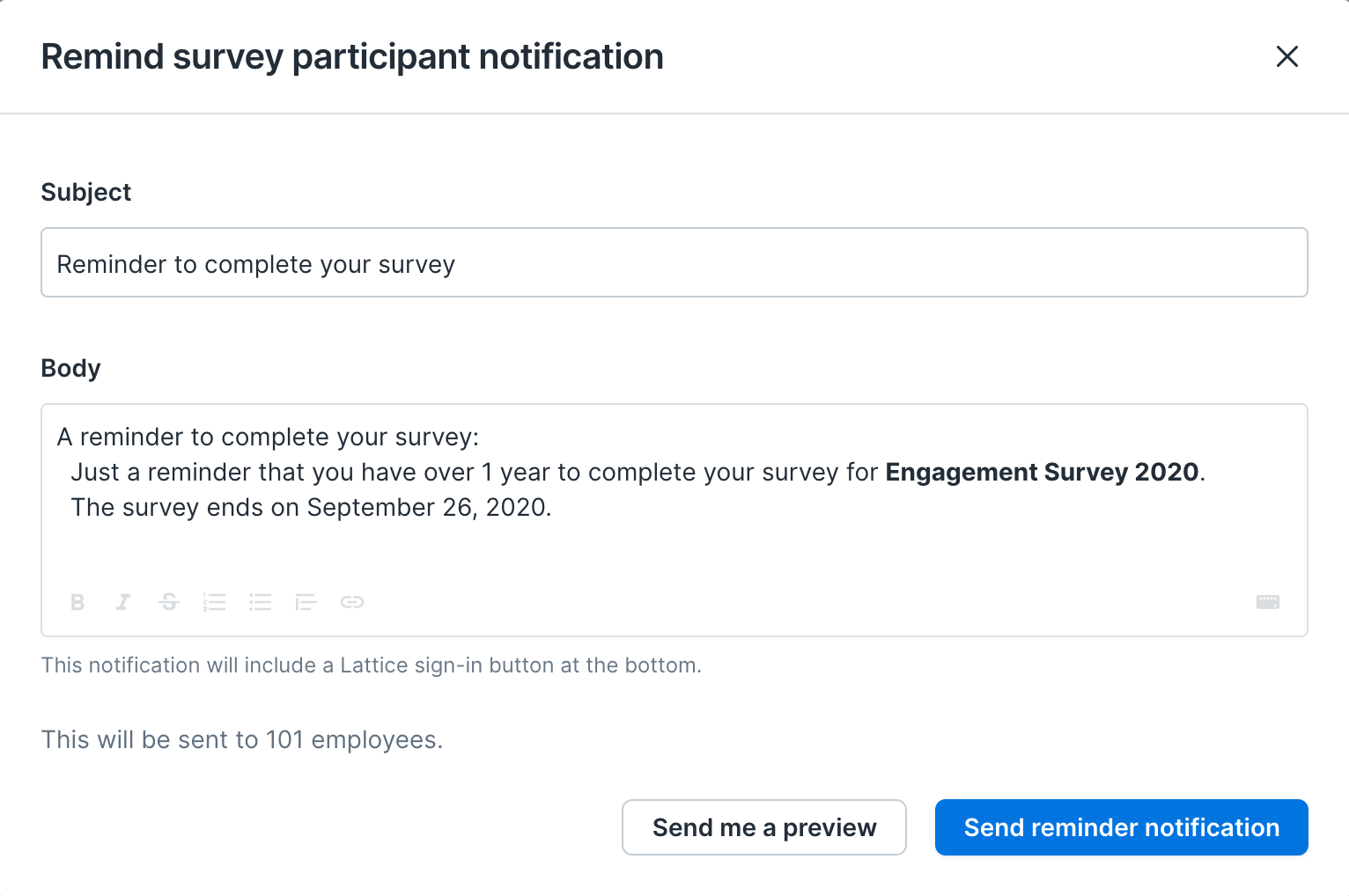 Please Note: This reminder will only be sent to individuals who have NOT completed their Survey