Question
What is the difference between a goals status update and a comment?
Answer
A goals comment allows for a goal owner to leave a note with more information – separate from their status update – on another supporting goal/key result when updating without requiring to update that supporting goal. Goal comments are only available within the Goals Update Screen.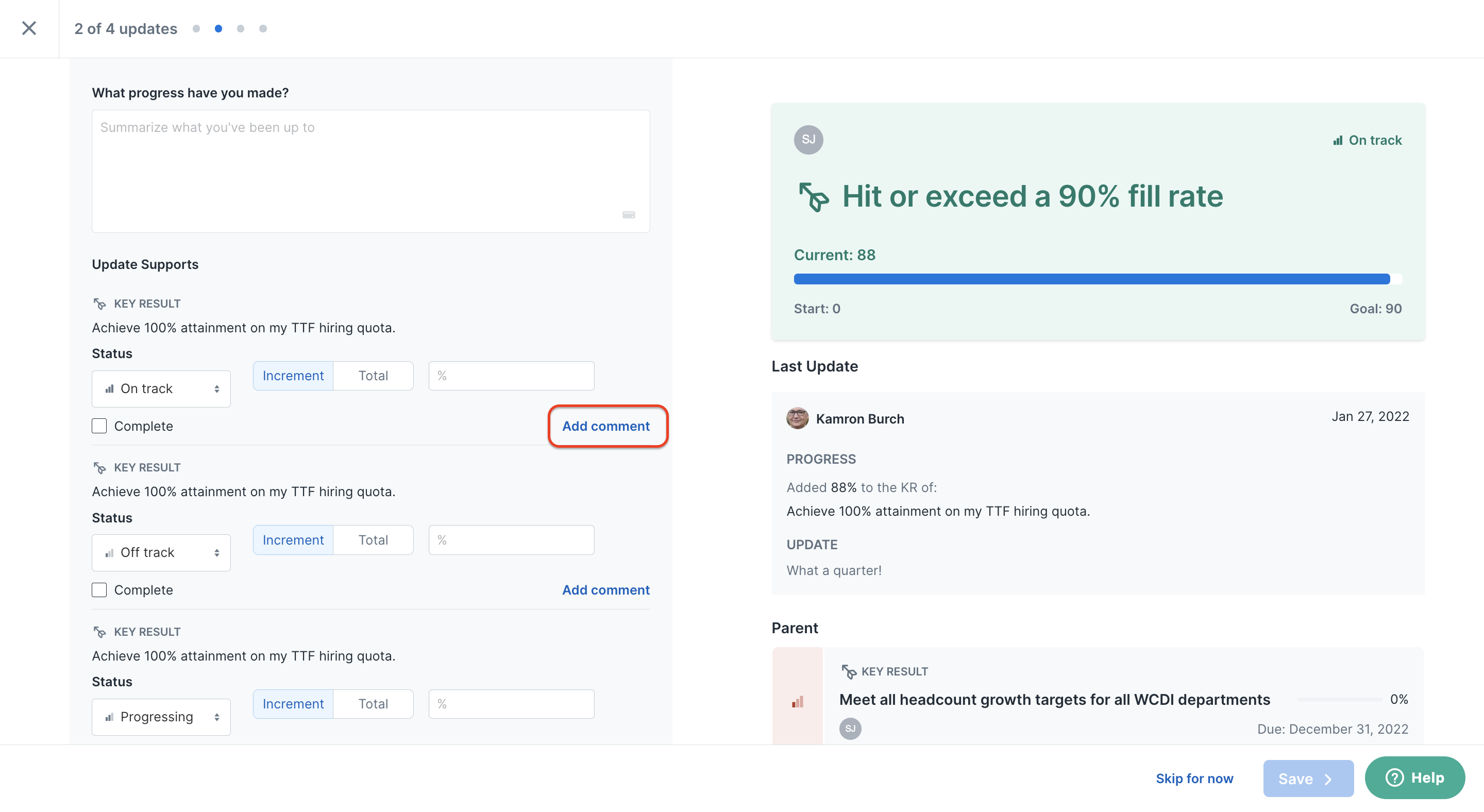 A goals status update only applies to the key result/goal the user is updating.