Before admins can create a compensation cycle, they must upload employee pay data (base pay, variable pay if applicable, pay effective date, and pay currency), create compensation bands, and assign each employee to a compensation band.
Before you start
Ensure that email addresses are correct and match existing emails of active employees in the system. If an email is uploaded that is not currently in the system, a new user will be created.

Only Lattice super admins will be able to upload compensation data. Compensation admins will have visibility to the modal but will be unable to upload.
Employee base pay and variable pay
1. Navigate to Admin > Compensation > Settings
2. Under Employee compensation, next to Employe base pay and variable pay, select Upload CSV.
OR
1. Navigate to Admin > Compensation > Employee Pay.
2. Select Upload employee pay.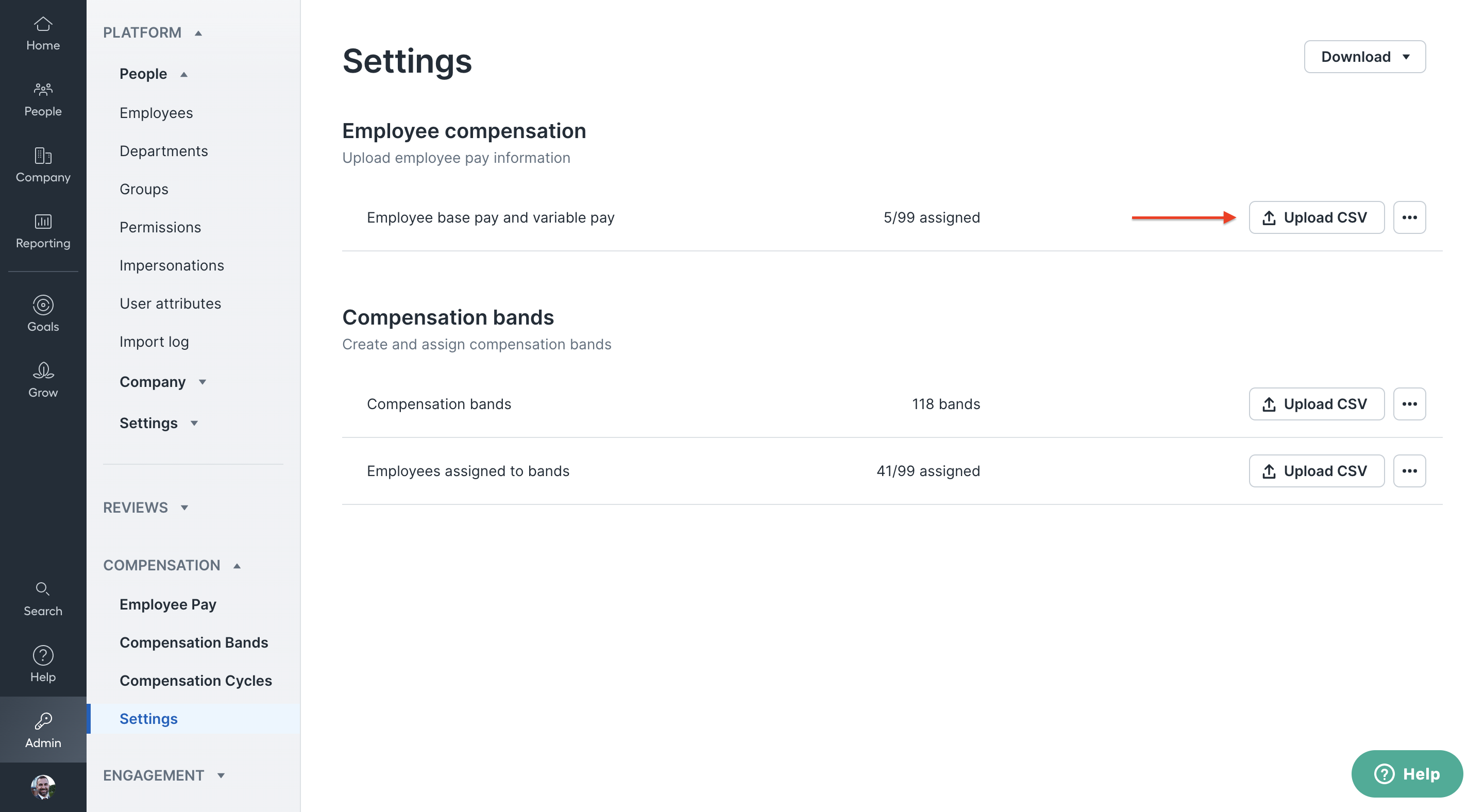 3. Download the Employee CSV template and input the necessary data.
The following fields are required:
Name

Email

Base pay amount

Variable pay amount (optional)

Pay Effective date

Currency

Bonus amount (optional)
4. Upload the CSV.
5. Select Save.