Employees can give each other public or private feedback directly in Lattice. As an admin, you have the option to customize the permitted feedback types for your organization.
Feedback Types
The following visibility options are available for employees when giving feedback:
Public: Praise visible to the entire company
Private: Only visible to the recipient of the feedback
Private + manager: Only visible to the recipient and their manager
Manager only: Only visible to the recipient's manager
Note: When customizing options, you must enable at least one form of private feedback.
Customize feedback types
Step 1: Navigate to Admin > Feedback > Settings.
Step 2: Under Permitted feedback types, check the boxes for the types of feedback available to employees.
Step 3: Select Save.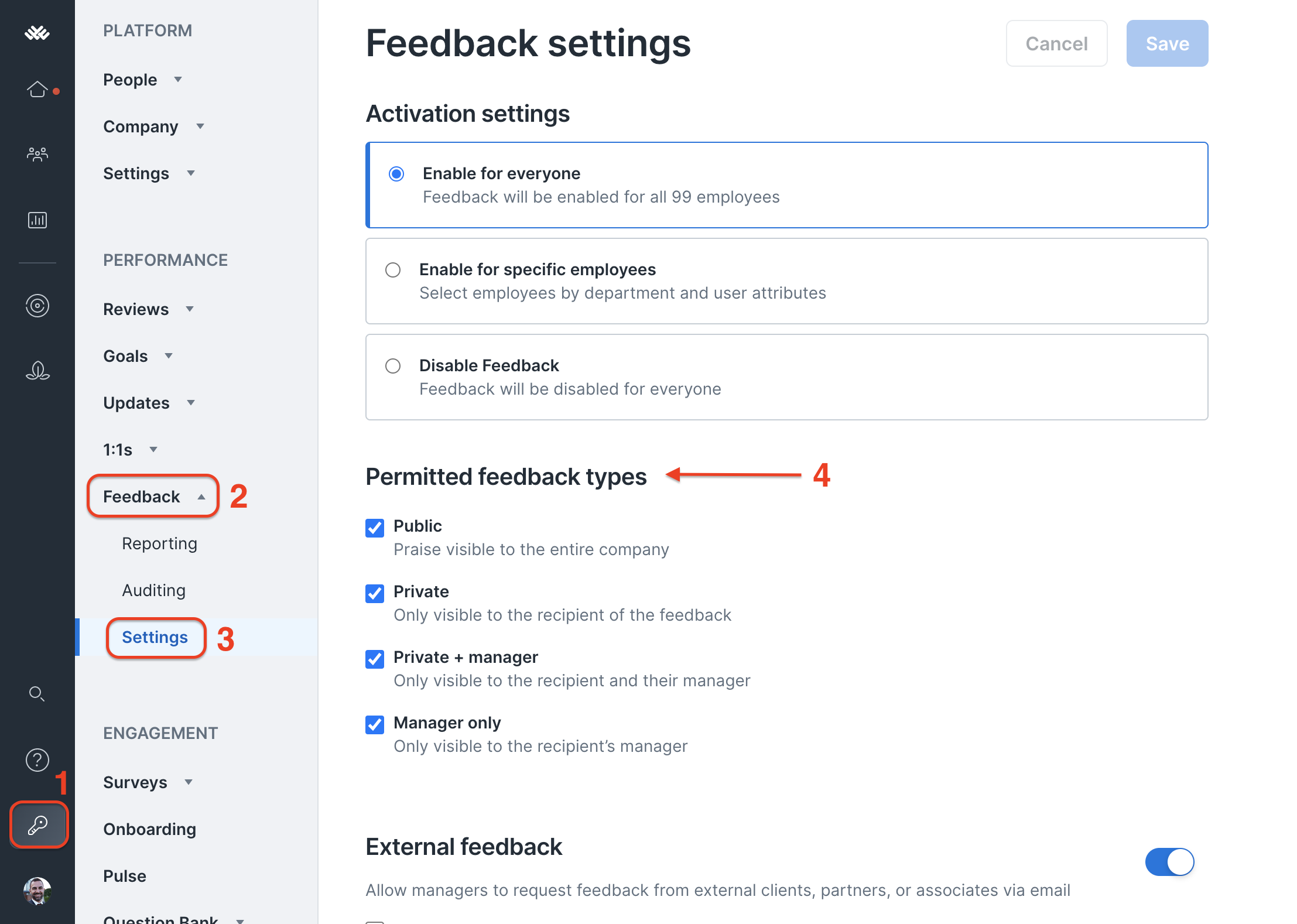 Giving feedback: Employee view
If you have all types of feedback on, employees will be able to select the visibility when using the Feedback tool:
If you have not selected a specific type of feedback, that option will not be available to employees when giving feedback. The example below shows the Feedback tool if the Private + Manager type was disabled.