A Group is a custom group of employees defined by your organization and is another way to organize your org. Groups can contain cross-departmental employees or sub-departments.
With groups you can:
Before you start
Only admins and People custom role owners can create and manage groups. Learn how to manage a group in How to Manage a Group. At this time, Groups cannot be attached to User Attributes or HRIS systems.
Please note: Admins can bulk create new groups and manually assign users to groups through the employees CSV upload. To bulk upload or assign employees to groups, download the employees CSV and add comma separated new or existing group names to relevant employees. Reupload.
Note: This does not allow to use filters to automatically add or remove employees from groups.
Create a group
Navigate to Admin > People > Groups.
Select Create group.
Give the group a name and description to quickly distinguish between your various groups.
Select Create group.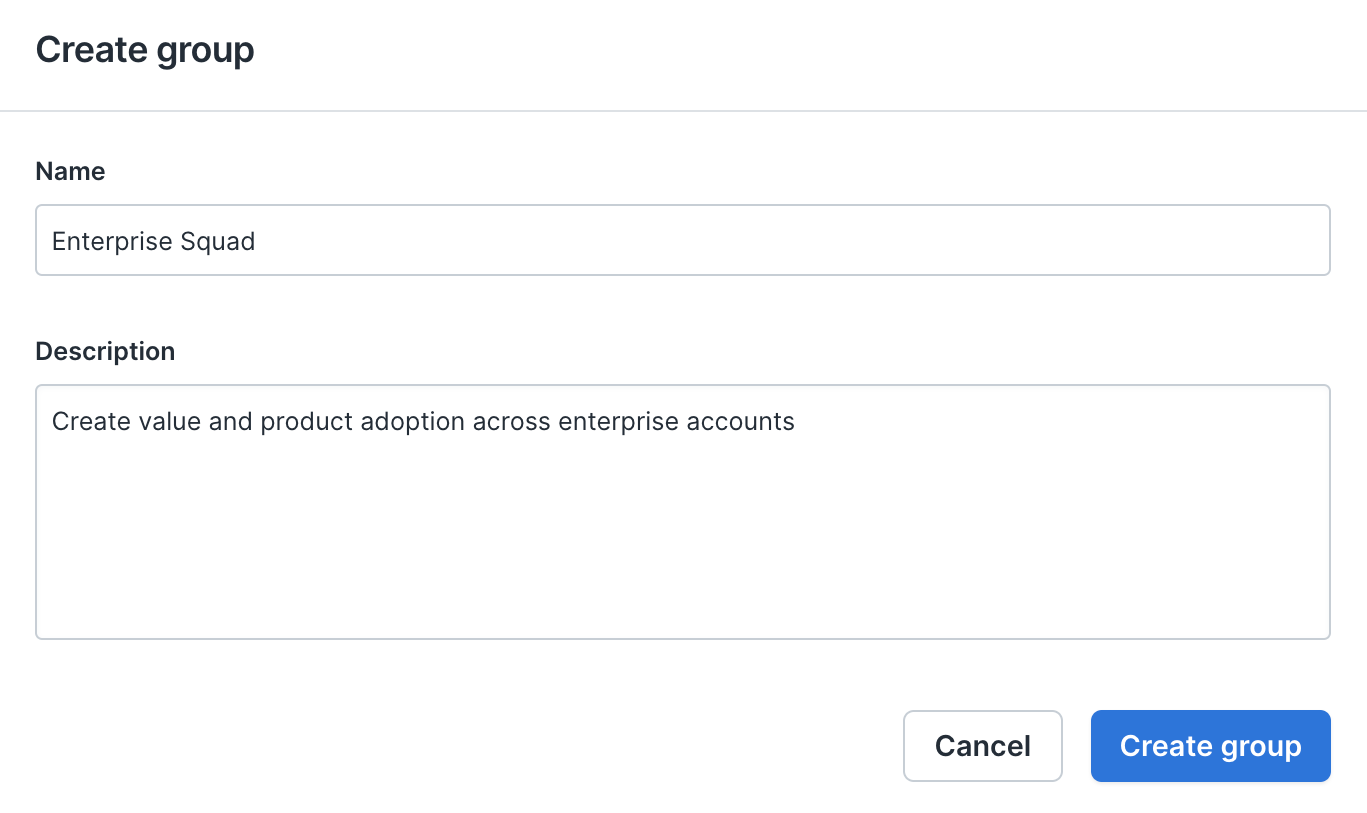 Add and manage members
There are two group types that impact the way members are added to a group.
The two group types are:
Automated groups: Automatically adjust based on the set of filters chosen
Static groups: Do not automatically adjust and members must be edited manually
Automated group
Within your group, select the ellipsis (...) > Edit group info.
To have the group automatically update group members based on the filters chosen, check Automated membership.
Select the desired filter.
Select Save.
Static group
Within your group, select Manage members.
Filter, search, or individually select employees to add to a group.
Select Add employees > Save.
Next, learn how to create a group goal.