Once you have deactivated a profile, you have the option to reactivate at any time. Reactivating will allow the user to log into Lattice and access their employee data.
Step 1: Navigate to Admin > People > Employees.
Step 2. Enter the Deactivated tab.
Step 3: Find the desired deactivated user and click on the ellipsis (...) to the right of their name.
Step 4: Click Reactivate user.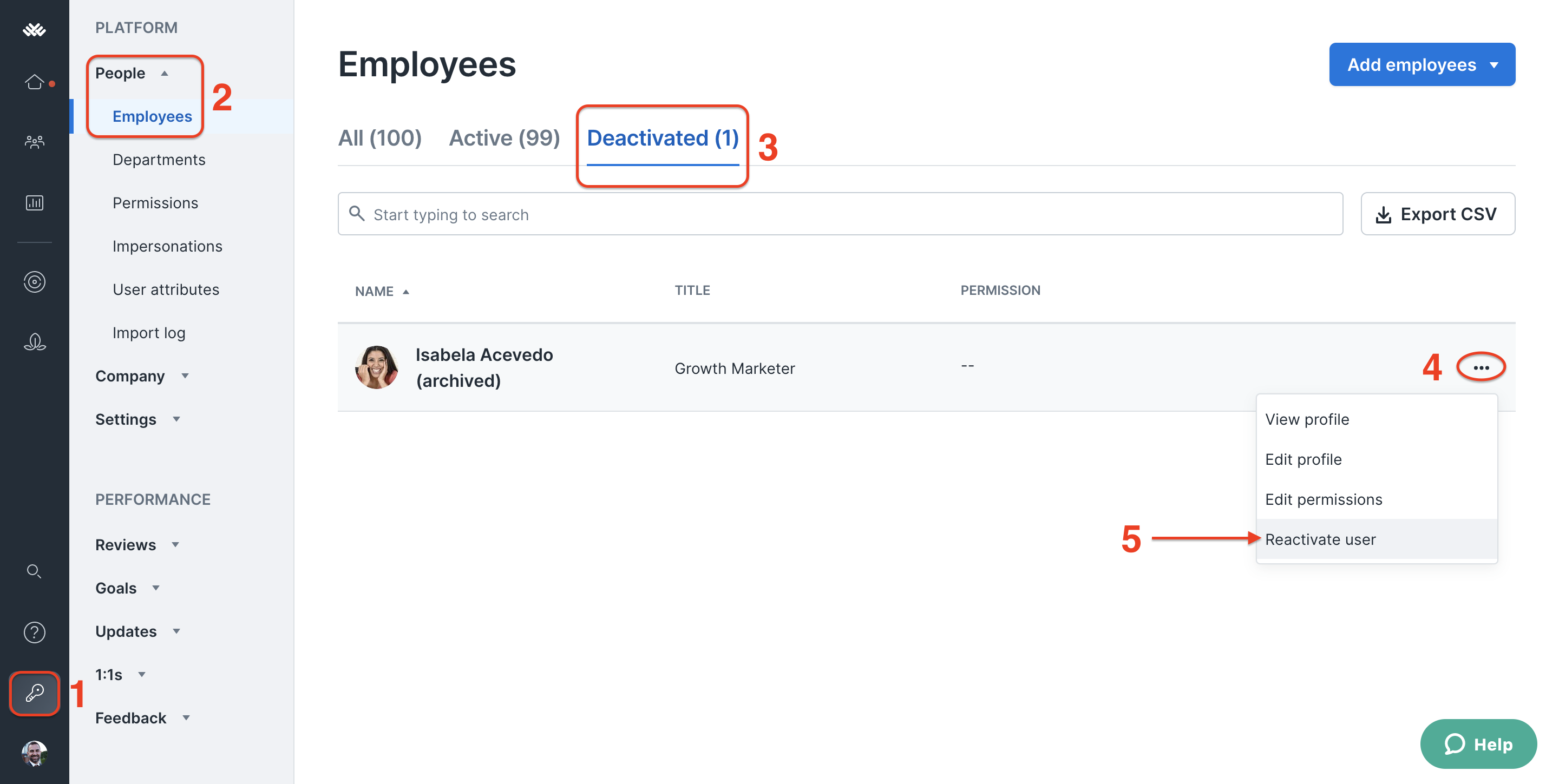 After reactivating, the employee will be considered active and can now log back into Lattice. Please note that the employee will not be notified that they have been reactivated in the system.