Lattice's Jira integration allows users to connect their Lattice goals and have them automatically update progress when Jira is updated. You may want to disconnect the Jira connection if you find the query is no longer relevant or if you want to manually update the goal in Lattice.
Before you start
Disconnecting Jira from a goal will stop all automatic updates and progress. Once disconnected, the goal will need to be updated manually from this point forward.
Disconnect Jira
Step 1: From the Goal page, navigate and click on the desired goal.
Step 2: Within the goal context panel, click on the goal title to open the goal editor.
Step 3: Select Options > Edit to be taken to the goal editor.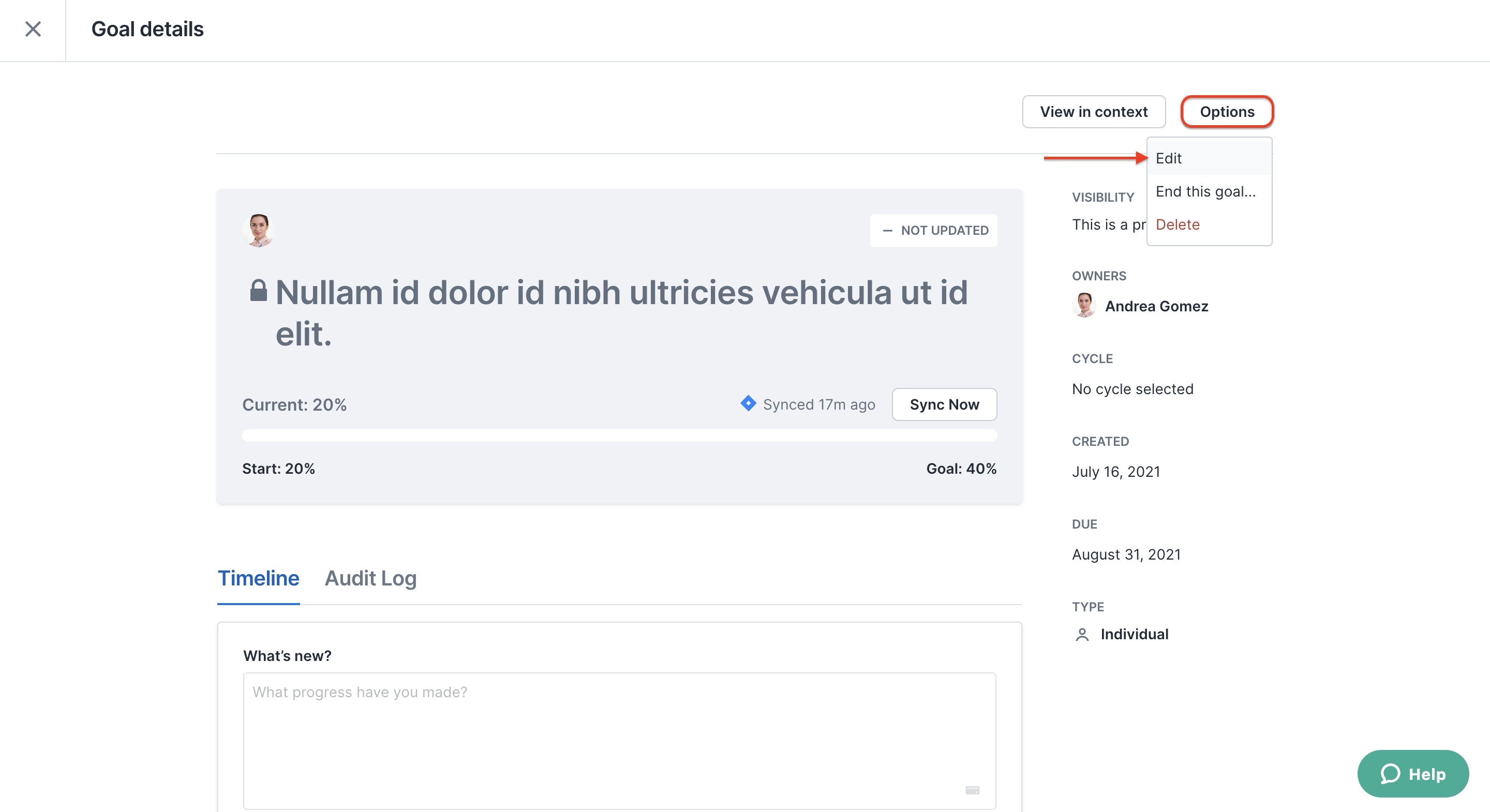 Step 4: Under How will you measure progress?, select Remove.

Step 5: A confirmation popup will appear –– Select Disconnect.