How to make sure your employees are logging in using your SSO provider

After you set up SSO, you may want to force your employees to login into Lattice by using SSO instead of using a username and password. This will also remove the ability to sign-in with Google. To set this up, follow the steps below.
Step 1: Navigate to the Admin page found at the bottom of the discovery navigation.
Step 2: Select the "Settings" section on the left-hand side.
Step 3: Click on the "Single sign-on" option in the drop-down menu.
Step 4: Mark the check box next to "Force login through SSO".
Step 5: Add your Metadata.
Step 6: Save Settings.
Note: This does not apply to super admins to allow for troubleshooting.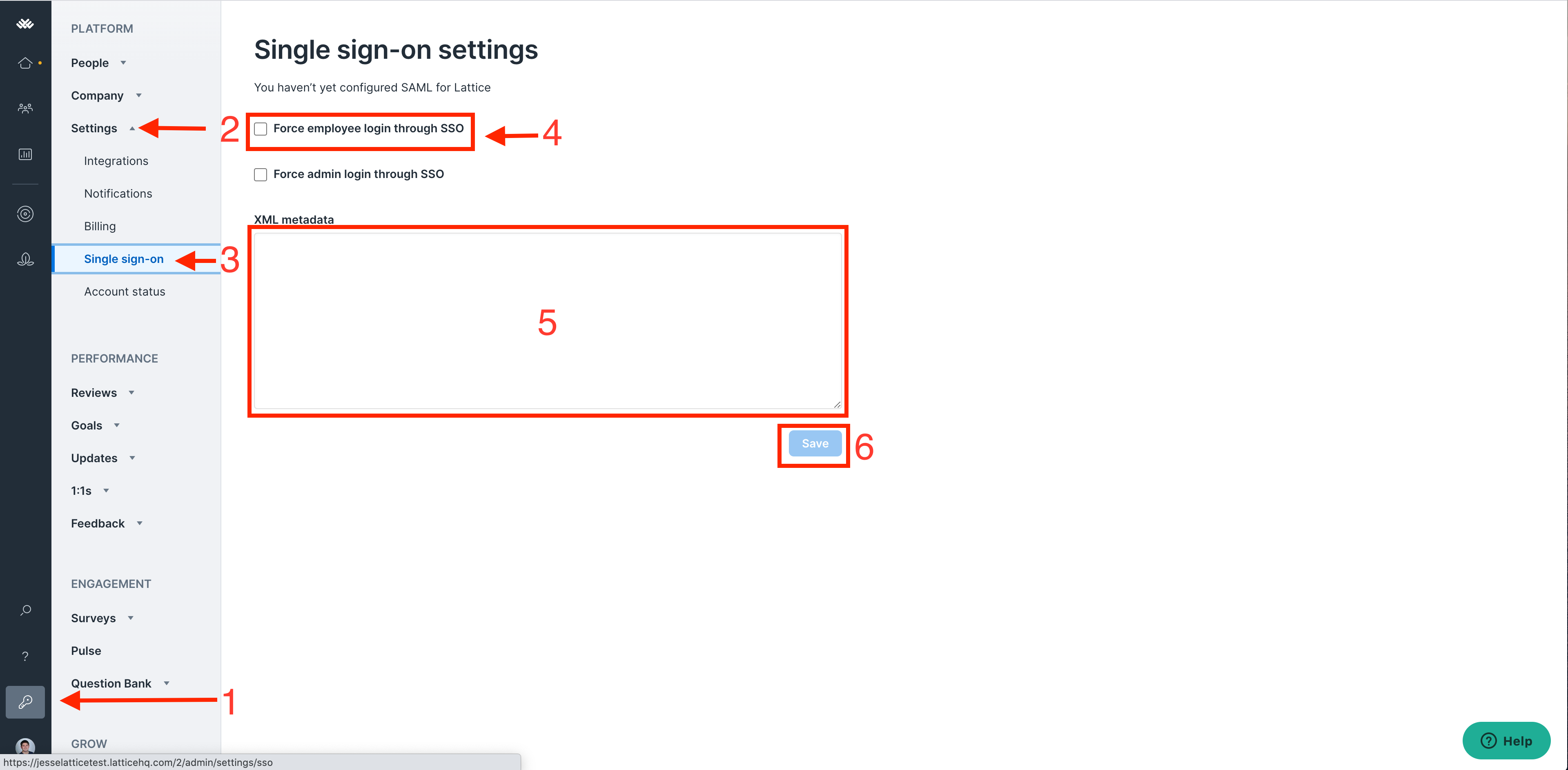 Troubleshooting your SSO force login
If the "Save" button is inactive and unclickable, please re-upload your metadata. You can update your metadata by clicking the button shown below. You should be able to save your force login settings after re-uploading.