Managing peer reviewers in Lattice.
During peer selection employees who work cross-departmentally, are at the top of the org-chart, or who give great feedback tend to be nominated to perform a large number of peer reviews. This article will go over a few ways Admins can help mitigate the burden of review fatigue.
This article covers the following topics:
Limit Number of Peer Nominations
It is important to consider that it takes about 15 minutes to write each peer review. At Lattice, we suggest no more than 2-3 peer reviewers per reviewee as best practice.
When you're configuring your review cycle, navigate to Configuration > Peer review so you can set a limit for the number of peer reviewers employees or managers can nominate.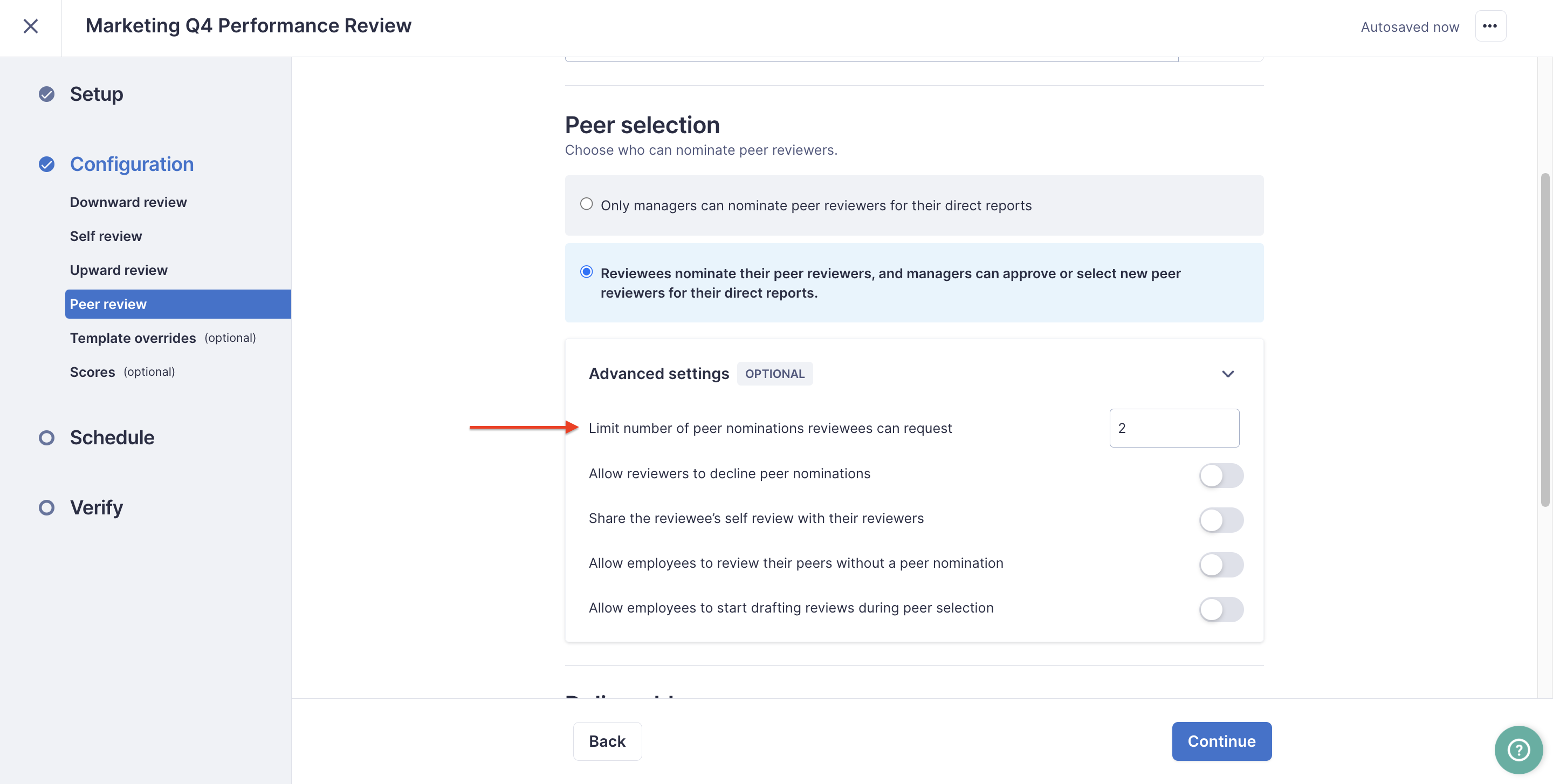 Please Note: This is not a limit on how many times any one person can be nominated as a peer reviewer. Capping the number of times an individual can be nominated would result in a recency bias that favors the first reviewees or manager to nominate peers. This could result in a review where people are forced to write peer reviews that they're not best qualified for simply because they were nominated first.
Allow Peers to Decline Approved Peer Reviews
In the Review settings page, there's an additional setting to allow reviewers to decline writing an approved peer review (directly below where you set the limit). This gives employees the autonomy to decide which reviews they are best qualified to perform, and decline giving feedback to co-workers that they don't work with closely.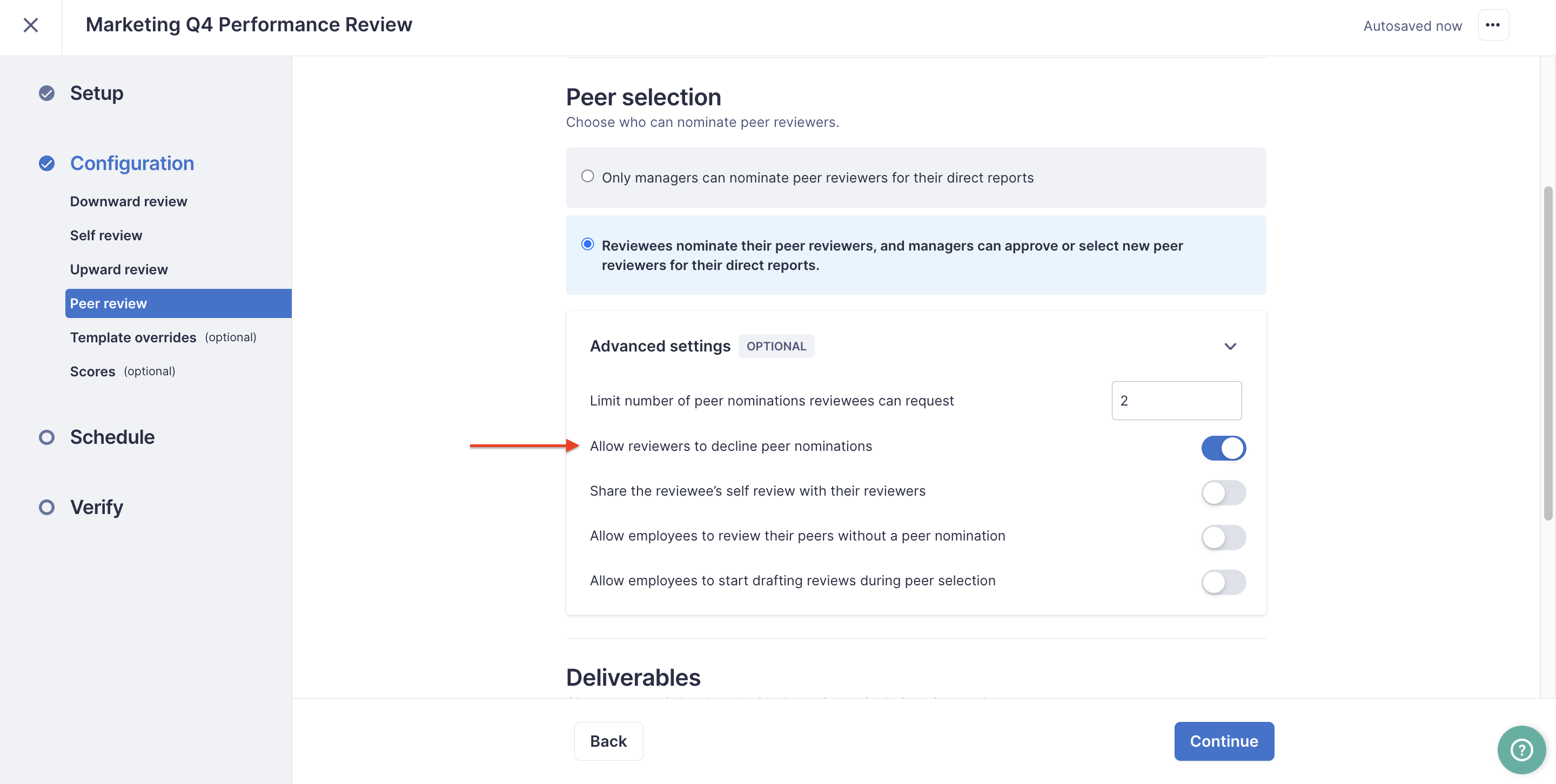 You can set expectations with your employees about how many peer reviews you expect them to perform. An example of this messaging could be, "We do not expect employees to complete more than 3 peer reviews. If you are nominated for more than 3 peer reviews, please feel empowered to reject some nomination requests and inform that requester that you have been over-nominated. Of course, if you want to provide feedback for more than 3 peers, you are welcome to do so".
Please note: If this setting is enabled, reviewers do not need manager or Admin approval to decline writing approved reviews.
Refer to the Peer Review List
Once you have decided what the threshold is (e.g 3 reviewer requests), look at the peer reviewer list to see who has received peer reviewer requests over your threshold (i. e who has received 3+ reviewer requests).
To access this page, navigate to the Admin page > Reviews > Performance reviews and enter your Review Cycle. From there, in the Peer selection phase, click on the Reviewers tab. The # of peers to review column will show the amount of peers that reviewer is set to complete reviews for.
Reach Out to Employees Who Have Surpassed Peer Nomination Limit
You can reach out to the individuals who have surpassed that limit and ask them to choose who they wish to remove from their peer reviewers list.
Override Peers as an Admin
Admins can also override peer selections, so the peer reviewer list is within the threshold that was originally selected.