Step 1: Navigate to the Goals page and click on the goal you wish to mark complete within the Explorer.

Step 2: Once inside the goal, click on "Options" and "End this goal."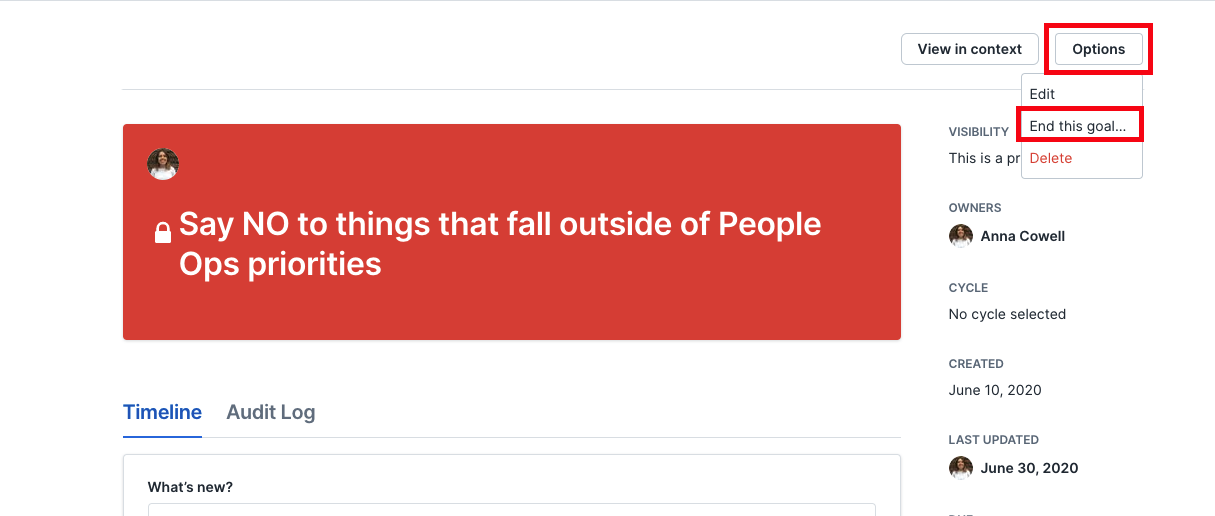 Step 3: Select your goal status: "Complete Goal" Or "Mark as Incomplete."
You might want to mark a goal as complete if you've finished progress on the goal or you have made significant progress on the goal.

You might mark a goal as incomplete if you made little to no progress on your goal.
Things to keep in mind when completing goals:
If you have the slack integration and have marked your goal as incomplete, no one will be notified of that change.
Marking a public goal as complete will notify everyone via Slack when updated.
Once you have ended your goal, the goal's progress will be preserved as is.
If your company has cascading goals turned on (parent/child goals) you will also be able to end child goals (key results) of the parent goal at the same time.
Please note: This will not end other child goals down the cascade, but it will prompt you to be taken to view them in context: