How to bulk invite users to Lattice
As an admin, you may want to bulk invite some but not all of your employees into Lattice. You can upload a list of select employees' email addresses to send invites to your desired group.
To upload en masse employee email addresses, follow the steps below:
Steps 1: Navigate to your Admin Page on the bottom of the Discovery Navigation and click into "Employees," then select "Created." Next, click "Invite select users via CSV" at the top right-hand side of the page.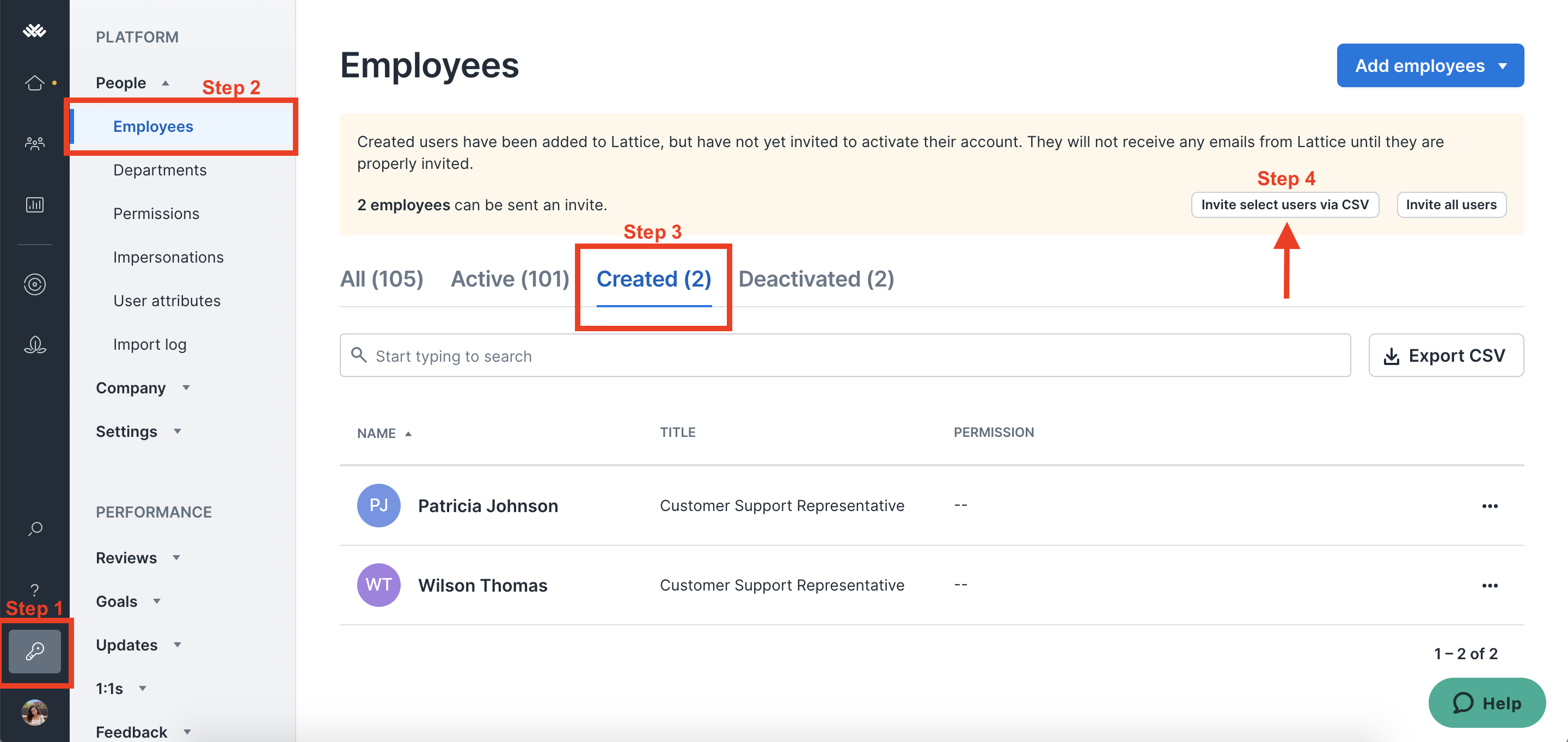 Step 2: You will be asked to upload a CSV that only contains the email address of the users to invite. Select "Upload CSV file."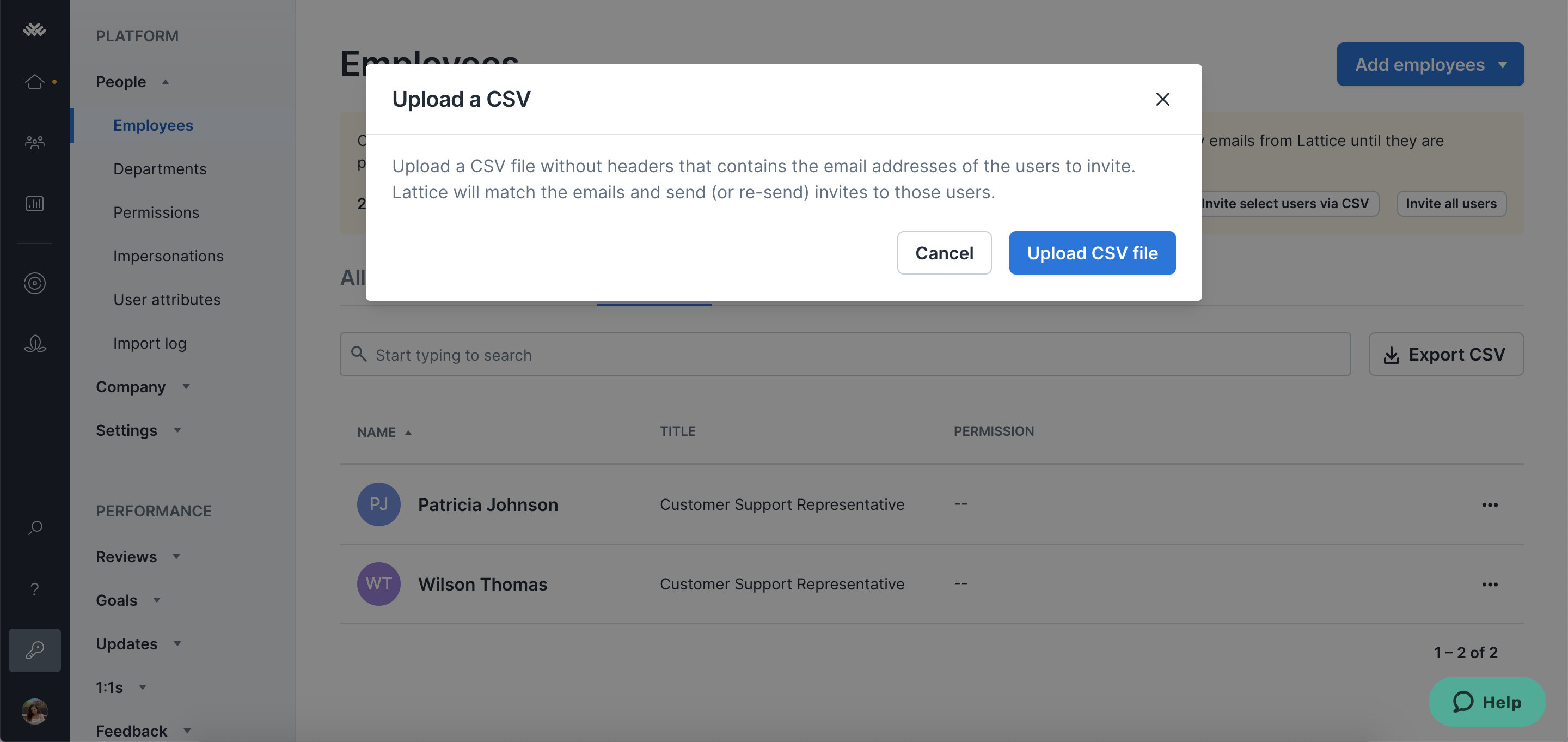 Step 3: Once you have selected the correct CSV file, Lattice will verify the imported users' emails. If everything looks correct, click "Finish."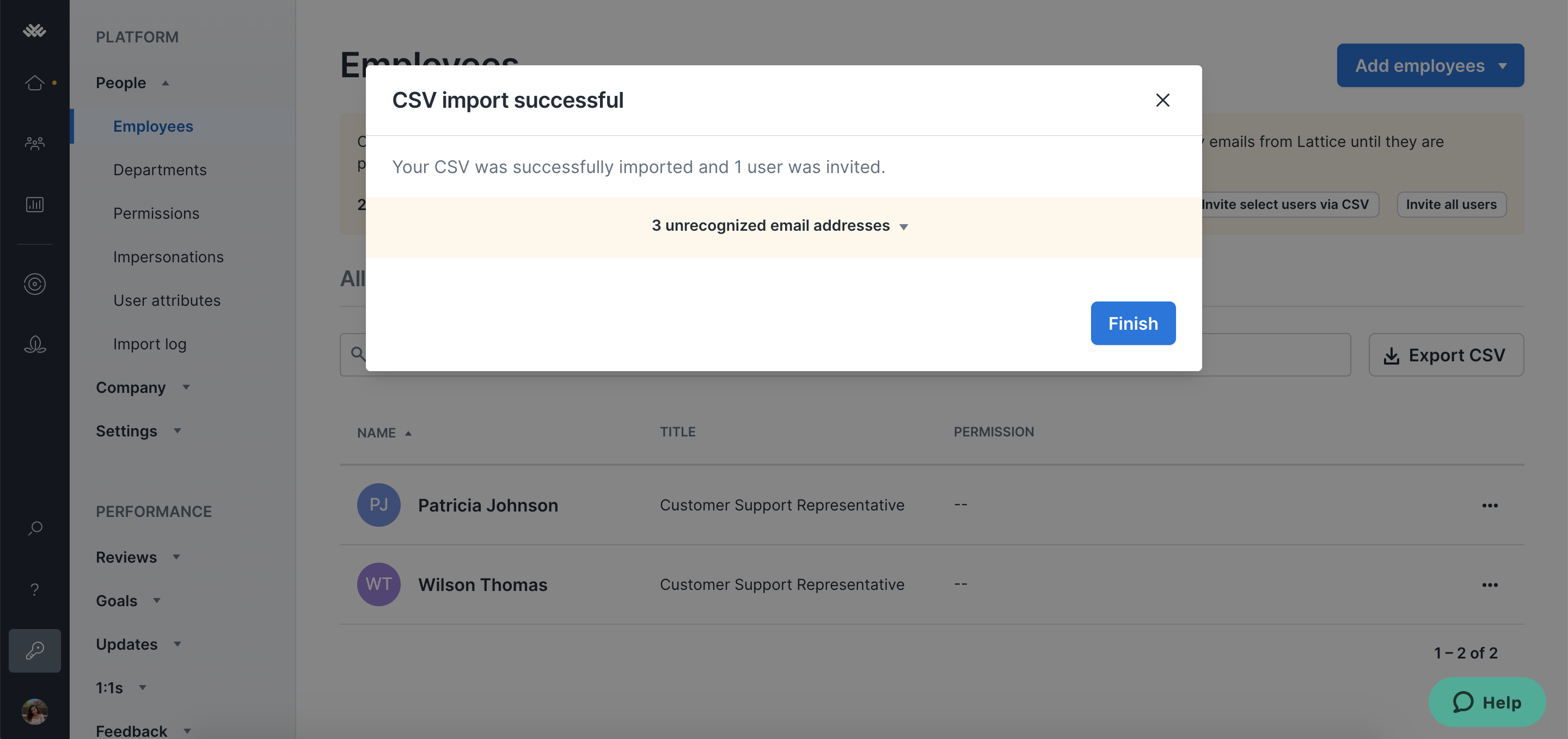 Please note: Lattice will let you know who has already accepted their invite and logged in for the first time ("Active" under the people section in Lattice) and let you know if there are any unrecognizable email addresses (not created, invited, active, or deactivated users).
To re-send invites in Lattice, navigate to the "Invited" users section and click "Resend invites to select users via CSV." Follow steps 1-3.