How to view in-progress reviews for your direct reports
This article covers the following topics:
View your in-progress reviews
Step 1: Navigate to your Home page.
Step 2: Select your name at the top to be taken to your Profile.
Step 3: Select the Reviews tab and select the review cycle.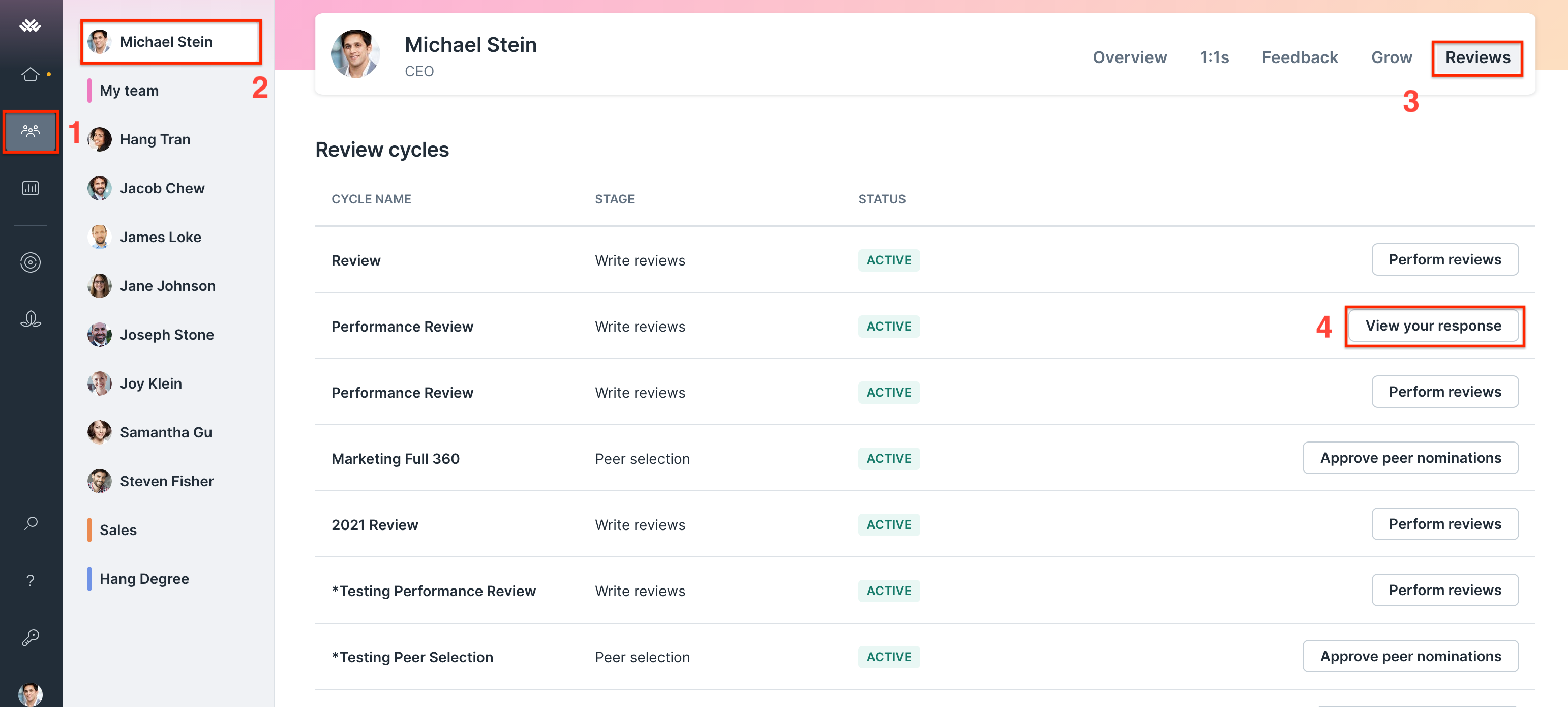 Step 4: You will automatically be directed to Your stuff to view your current in-progress reviews.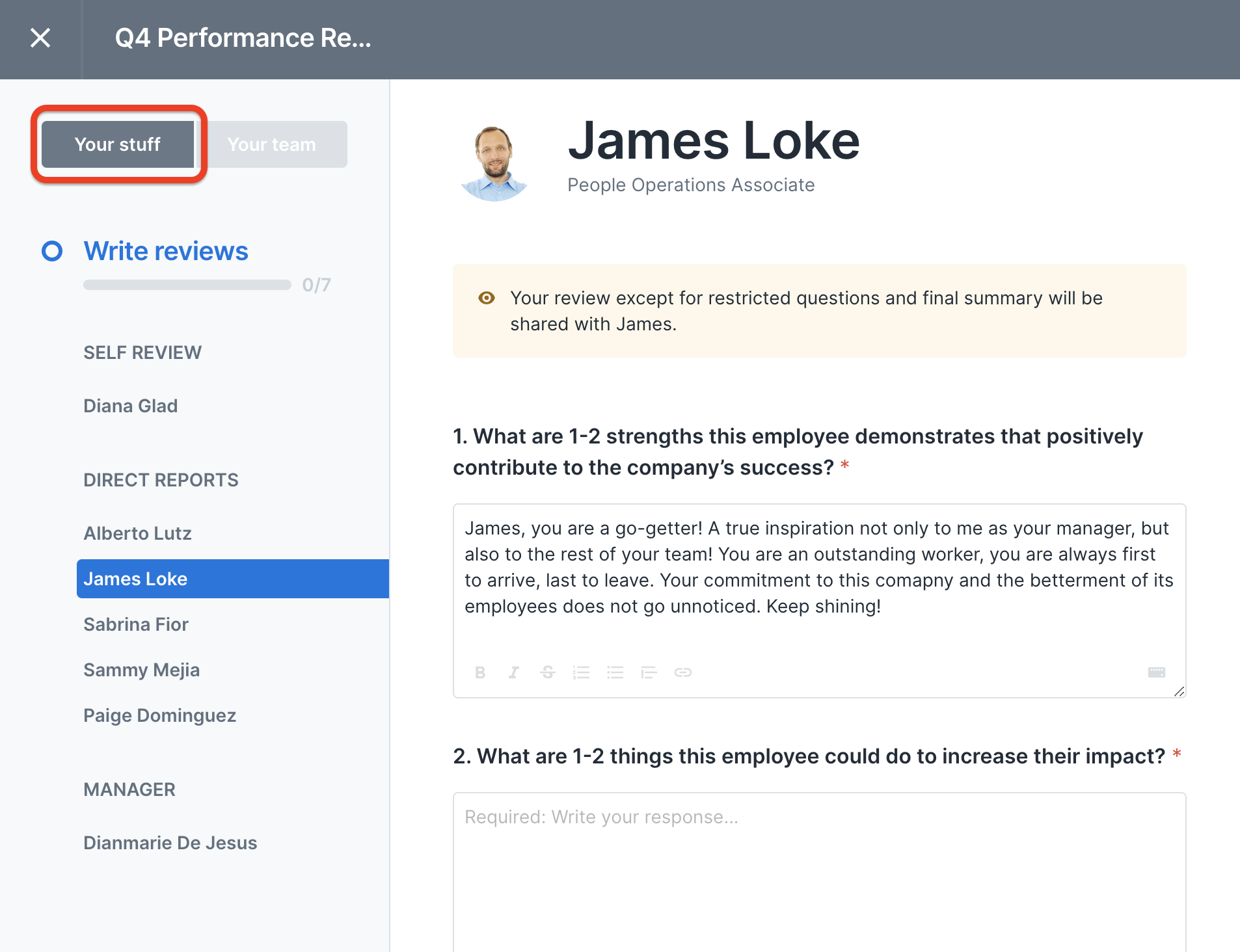 View in-progress review for your direct reports
Step 1: Select Your Team and click on View reviewers.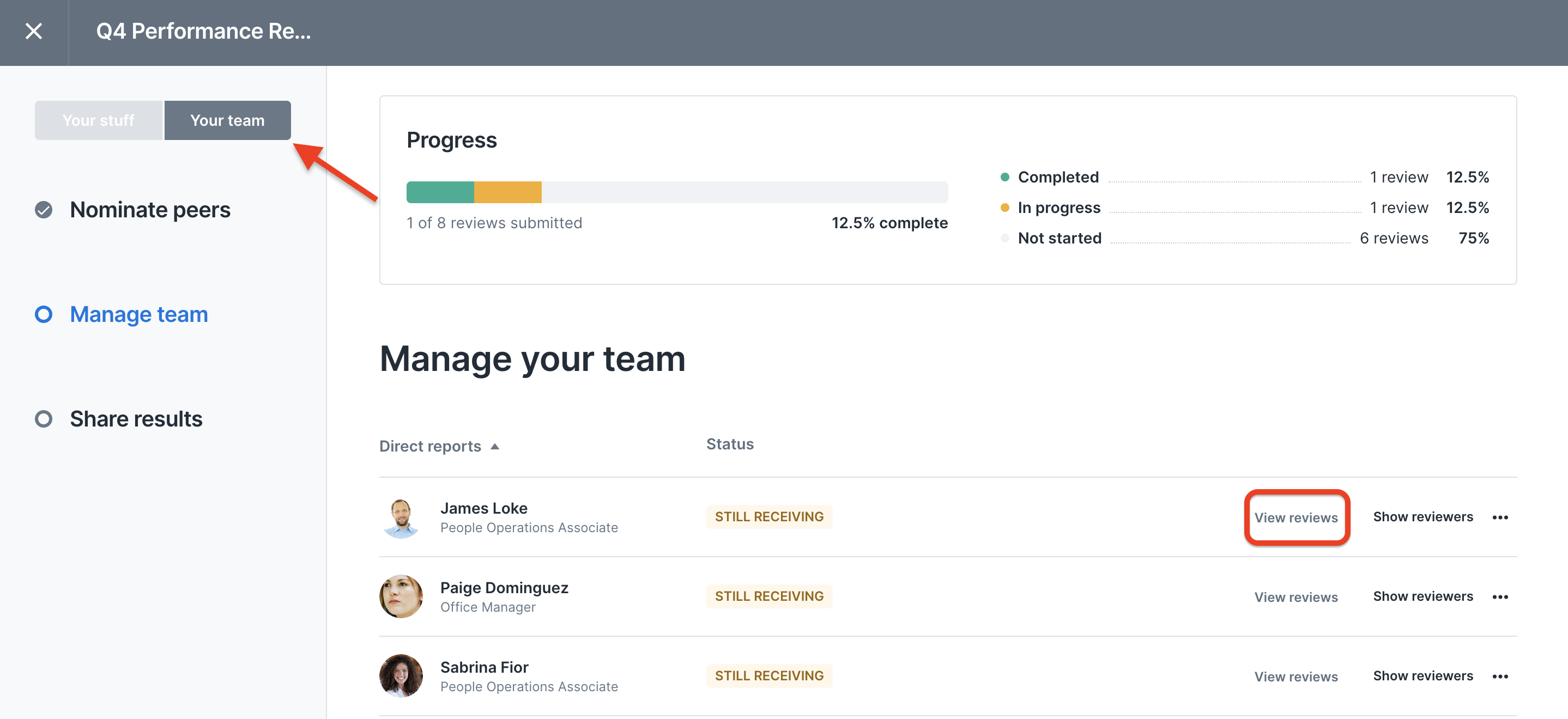 Step 2: View reviews by selecting Grouped by question or Grouped by reviewer.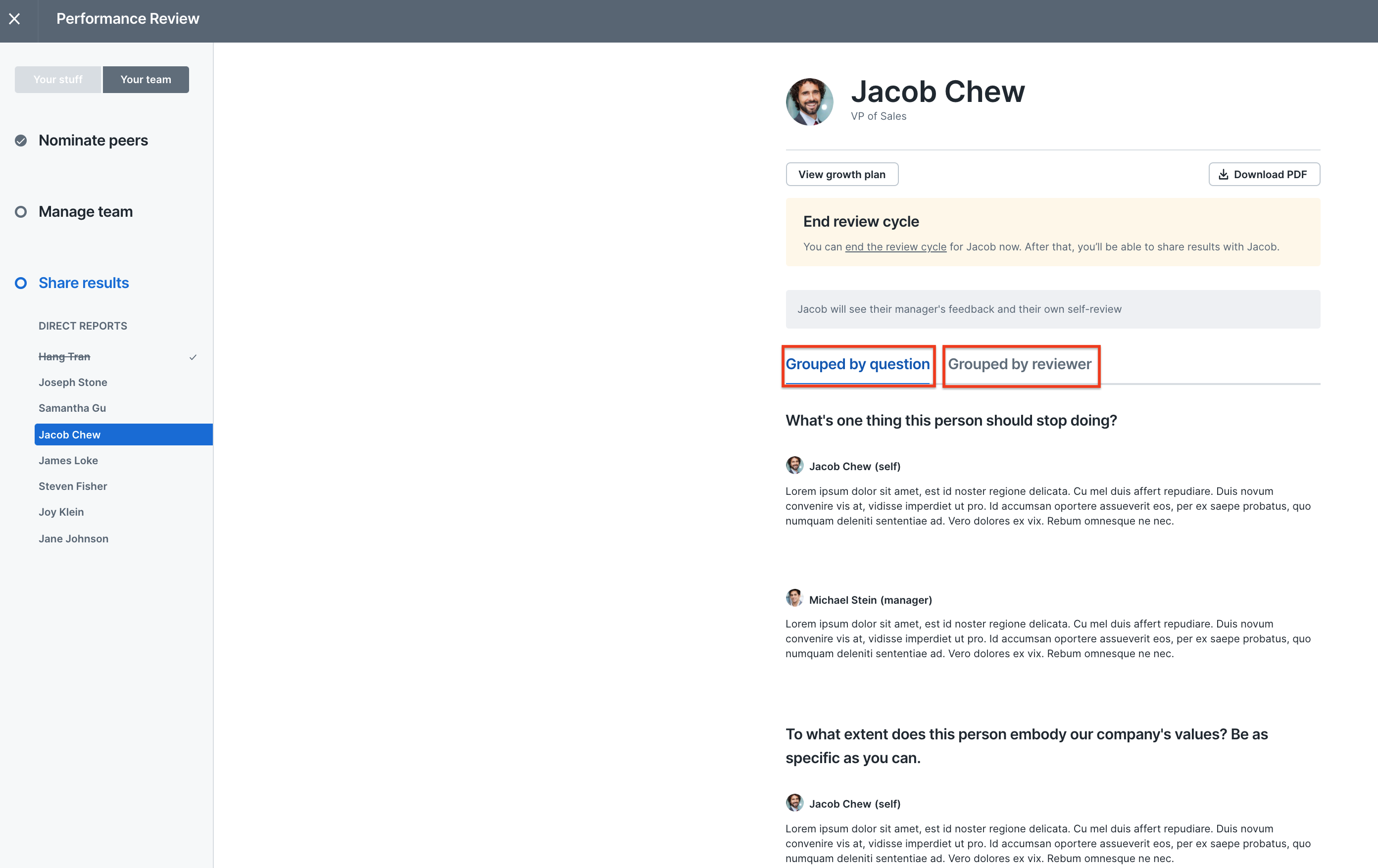 Please note:
If your review cycle prompts you to also complete a manager summary, you are able to view reviews from the review context panel and select the type of review.