You may need to make changes to a previously "Completed" goal. To do so, follow the steps below:
Step 1: Navigate to the Goals page, in the Goals Explorer, filter to "Completed" goals.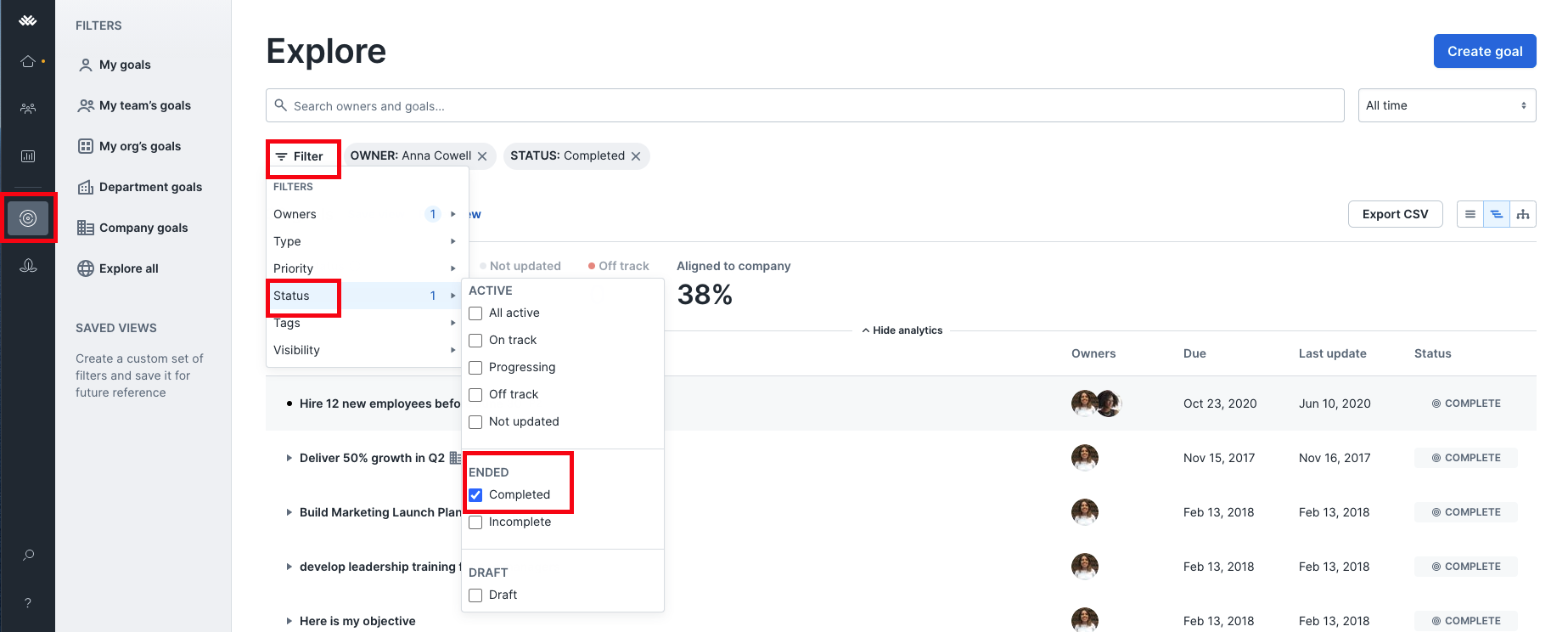 Step 2: Select your goal of interest and it will open in a new tab.

Step 3: Click "Options" and select "Reactivate."