As you make progress on your goals, you will want to make sure that you keep them up to date in Lattice.
Step 1: Navigate to the Goal that you want to update.
You may have a task on your home page reminding you that it is time to update your goals.

If you don't have a reminder, you can find the goal you want to update on your Goals page. Navigate to the goal of interest and click into it within the Explorer.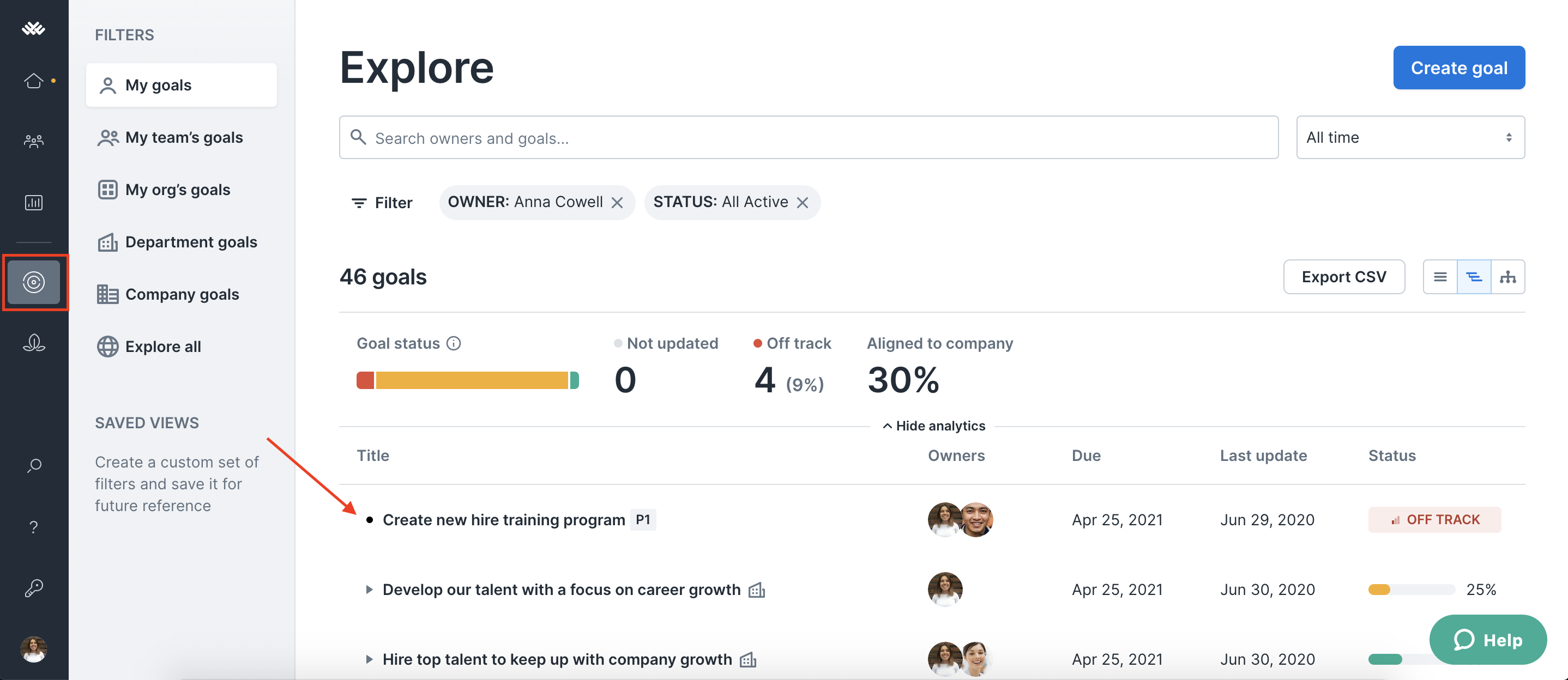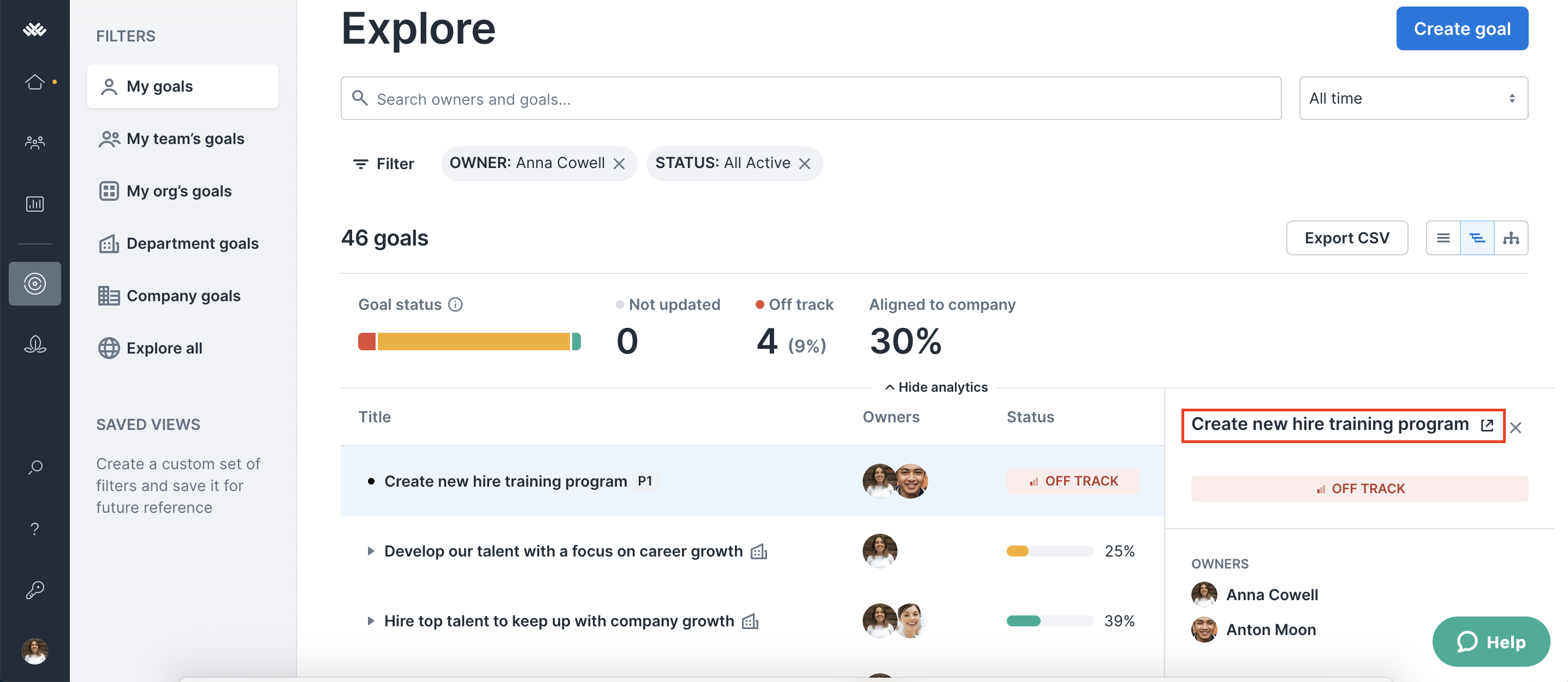 Step 2: Add progress made toward your goal.
You must include text in the "What's new?" field and select a status under "What's the status?" to post an update for your goal.
Step 3: Update your key results.
Please note: Goal timeline updates can only be edited for 7 days after they're published. After 7 days, they are no longer editable.
Interested in understanding how goals progress? Check out our "Understanding Goal Progress and Statuses" article.
If your company uses Parent and Child Goals
If your company has goals tied to each other with different owners for objectives and key results, you may find a slightly different user interface for goals. In this case, there are two ways to update a goal. However, before you can update a goal, you will need to navigate to the Goal profile page and find the "Timeline" section of the goal.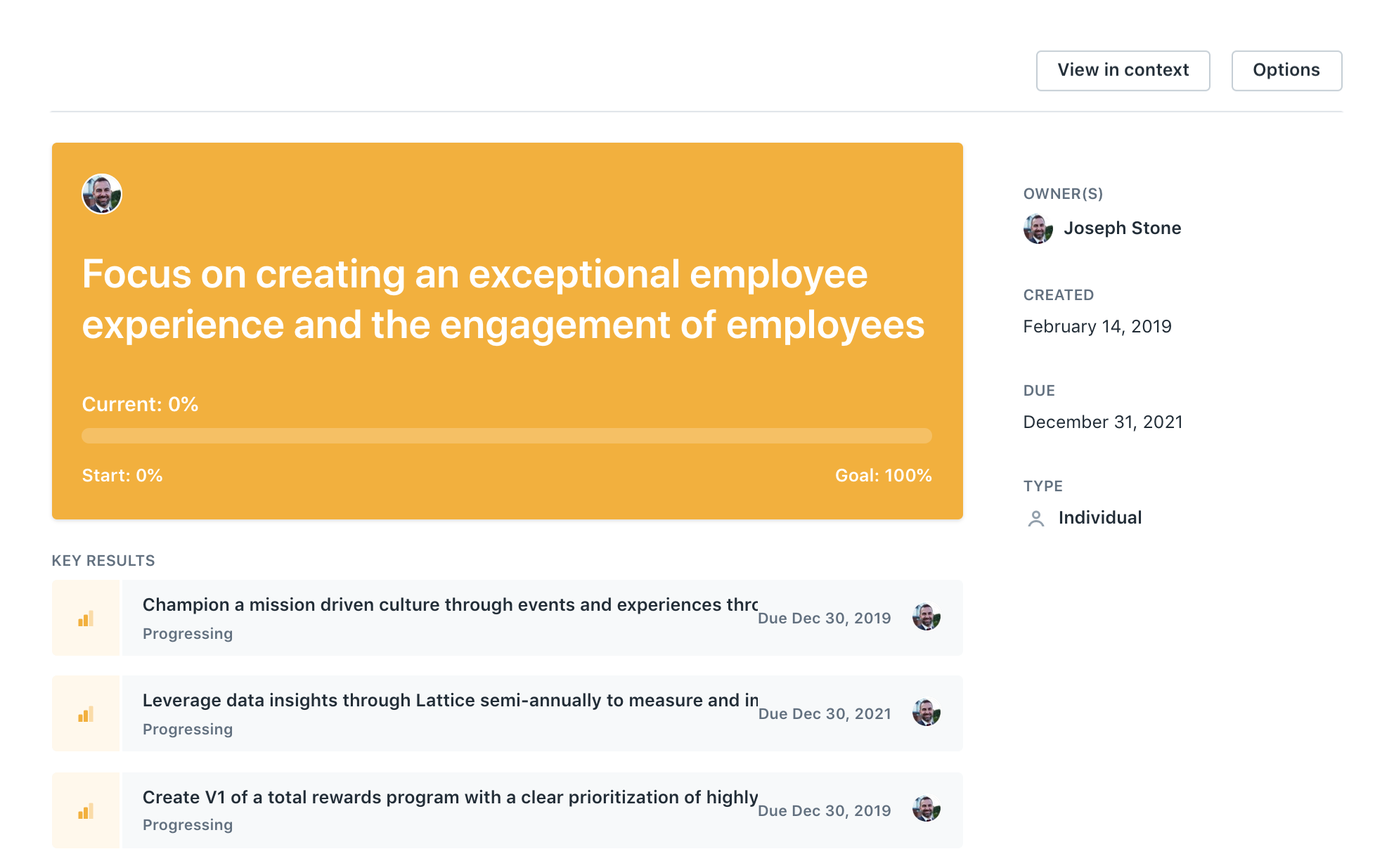 Updating a Child Goals (Key Results) from the Parent Goal
If you want to update a goal and its key results from the parent goal's profile, click into the parent goal and either update the parent goal by typing into the "What's new?" section, updating the status, changing the status of the key results here and posting the update. Updating child goals from the parent goal will allow you to update the progress of multiple child goals simultaneously.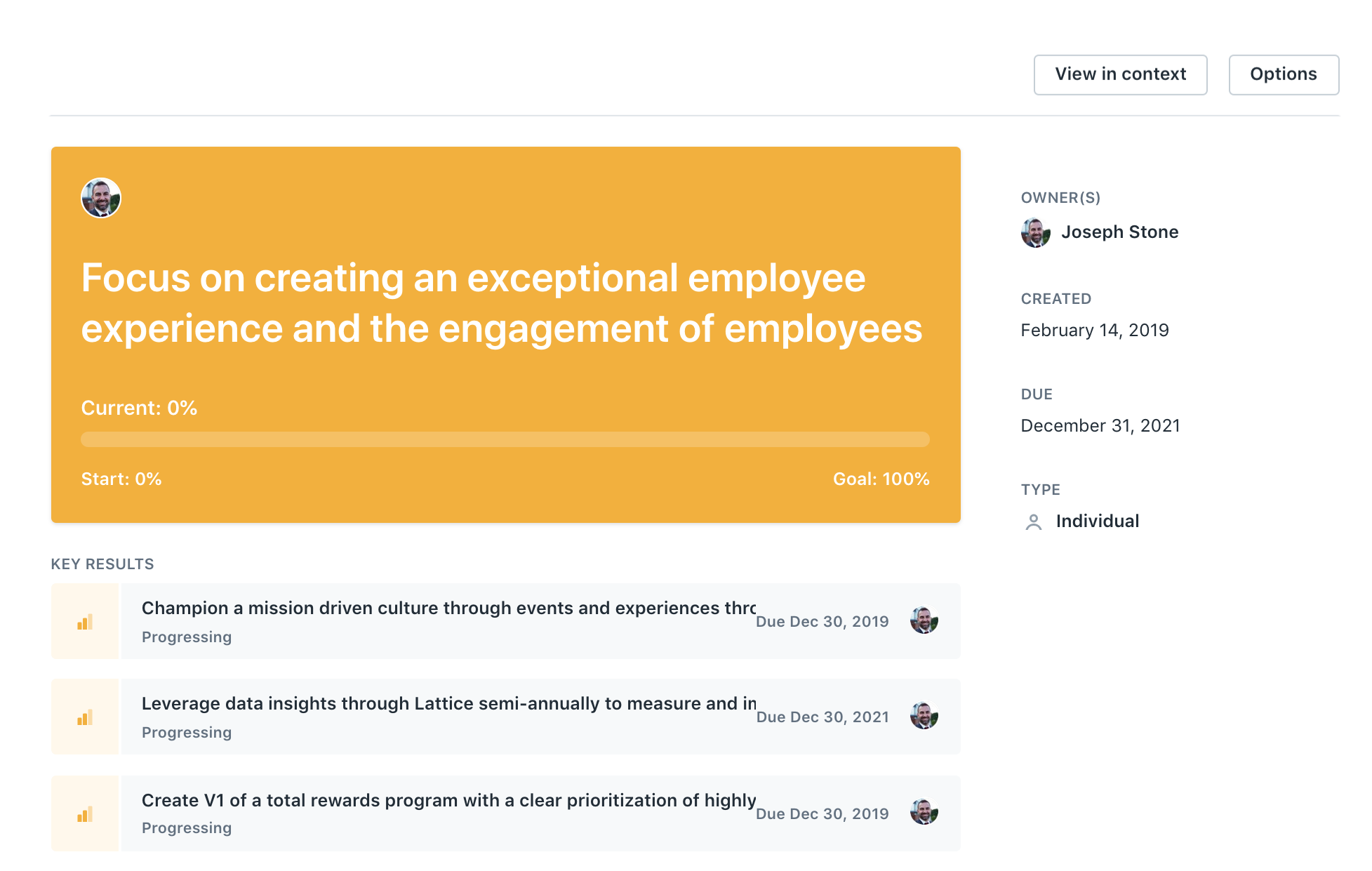 Updating a Child Goal from the Goal Profile Page
Another way to update the parent goal is to click individually into each goal and update them.

Step 1: Click on the Key Result.
Key Results are also called Child Goals. Click on this will take you to the Goal profile page.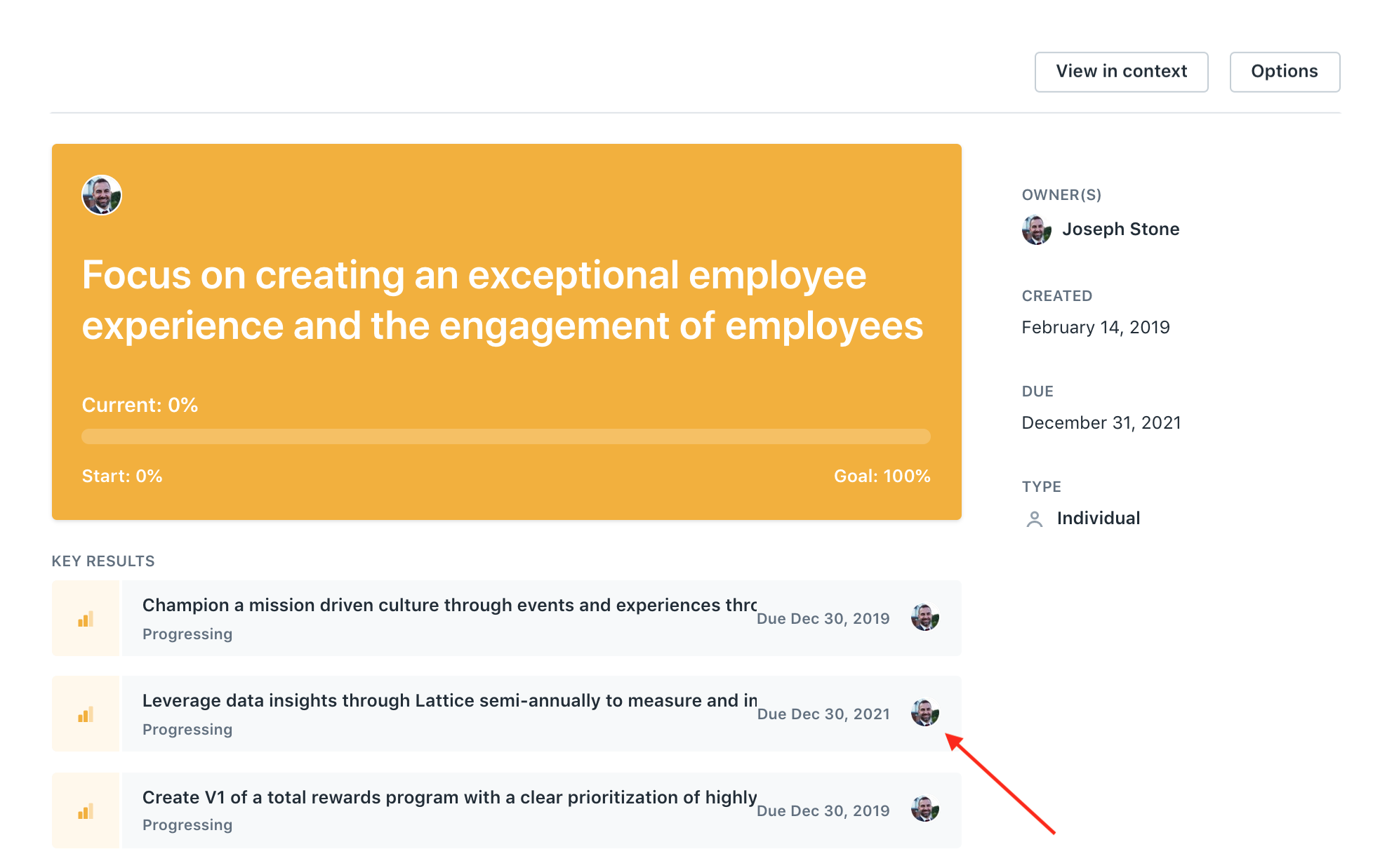 Step 2: Update the progress of your goal.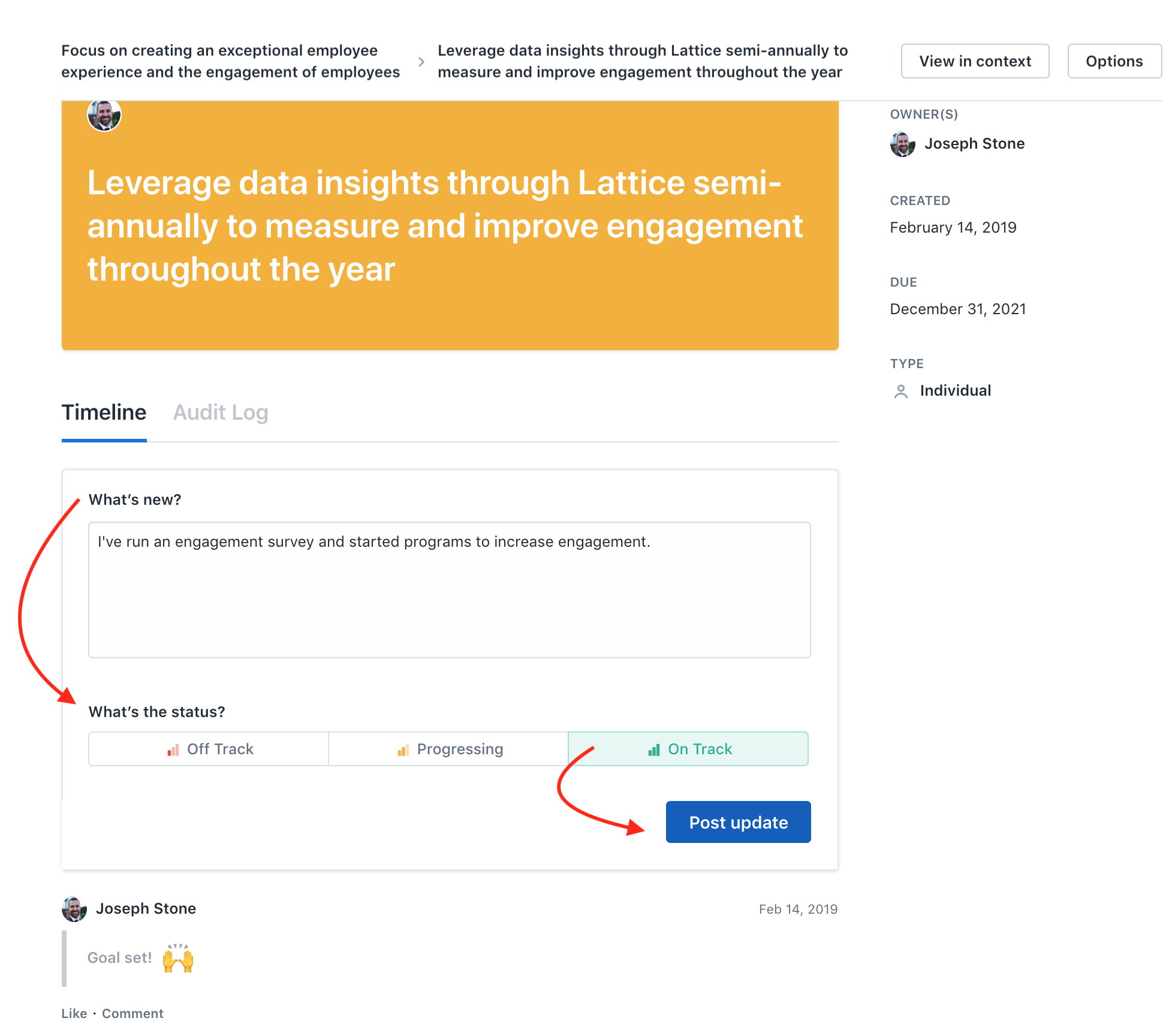 Additional notes: See all of your goals at once by clicking All Goals from the Goals page.