How to export feedback from Lattice
While feedback is visible directly in Lattice via the Feedback Auditing page, admins may want to filter or view additional customized fields. Lattice allows you to customize your CSV export to view the information you need and remove the information you don't.
Export a customized CSV
Step 1: Navigate to Admin > Feedback > Auditing.
Step 2: Select Export CSV....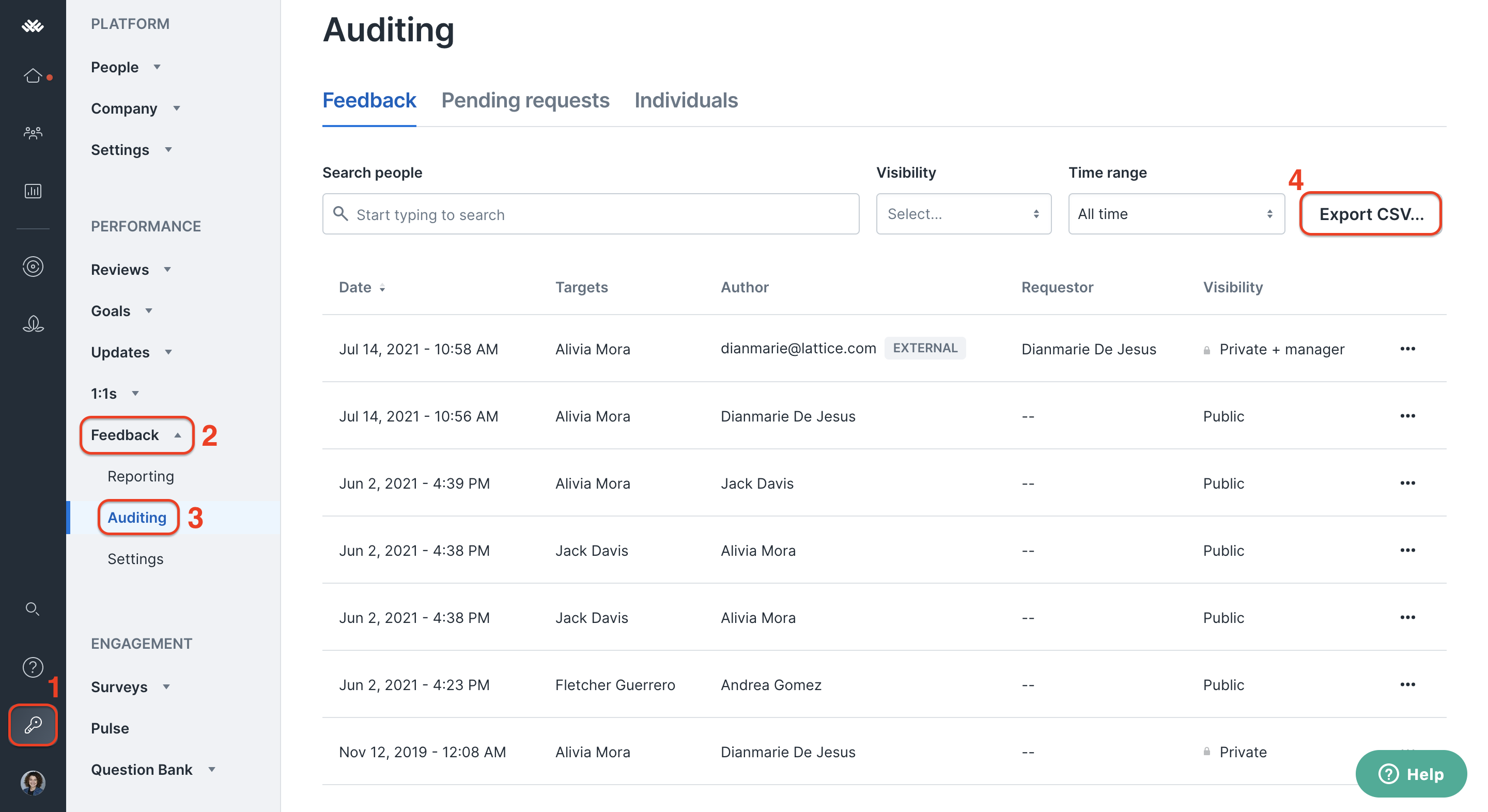 Step 4: Select all attributes, columns of the table, and user attributes you would like to include in your export.
Target(s): The employee that is receiving feedback
Author: The Employee giving feedback
Requestor: The employee requesting feedback