Managers can now request feedback about their direct reports from other people around the company. This feedback is only visible to the manager.
Manager View
To request feedback from someone in the company about your direct report, follow the below steps:
Step 1: Navigate to your Home page.
Step 2: Click on "Give Feedback" underneath your profile card.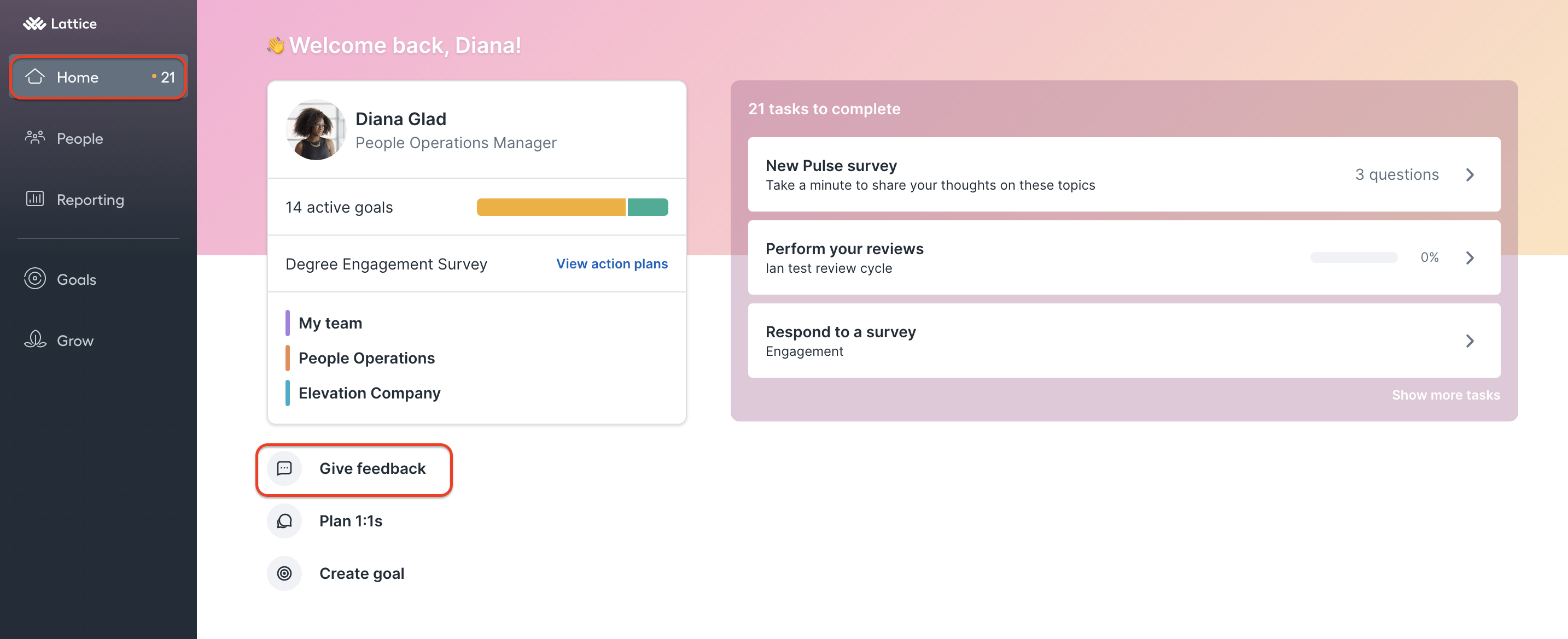 Step 4: Choose "Request Feedback" from the top navigation bar.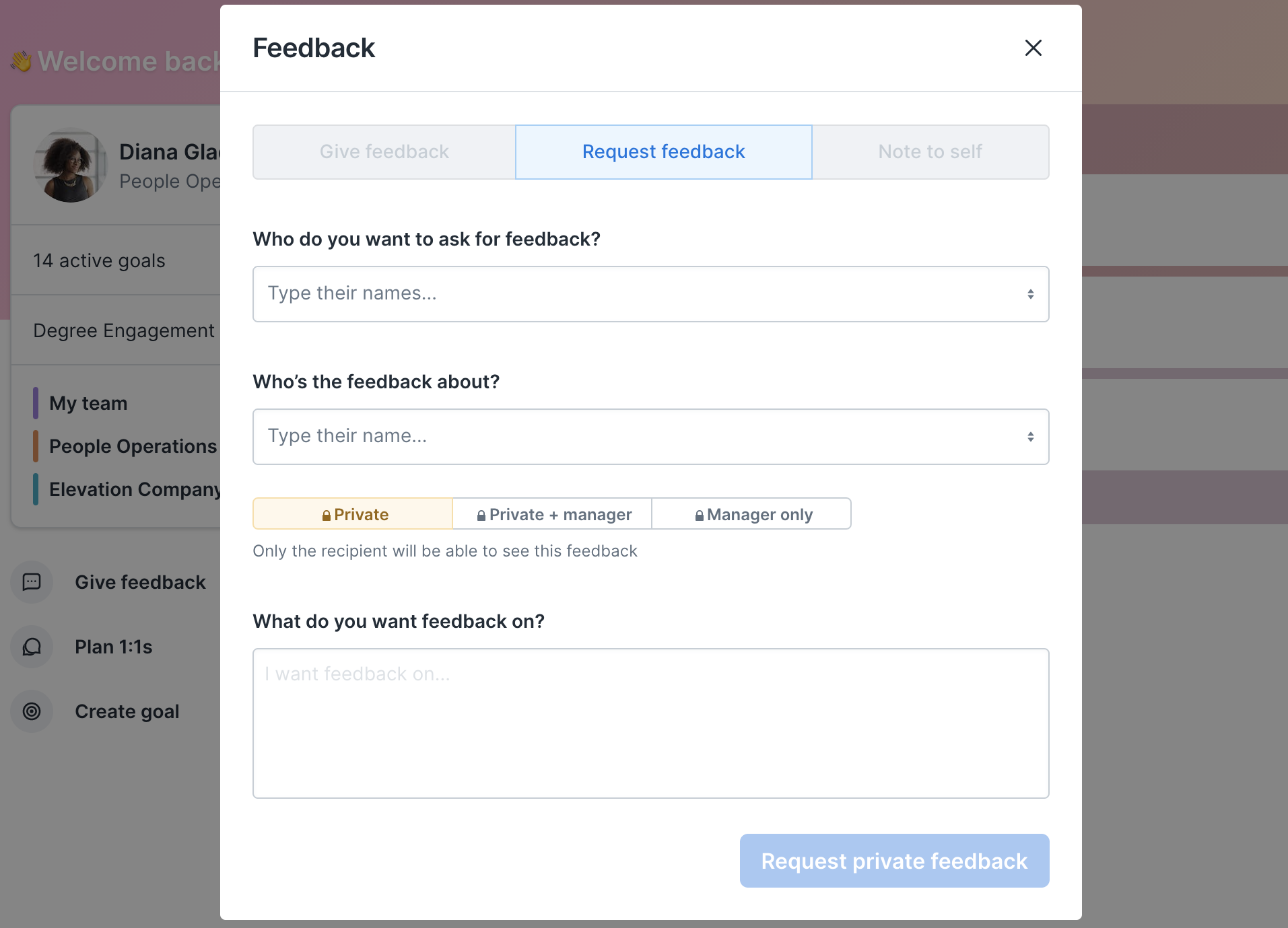 Step 5: Type in who you want to ask for feedback.
Step 6: Select the employee who the feedback is about. Lattice will give you the choice of selecting yourself or a direct report. If the employee does not appear in the dropdown, type in their name in the field and then select.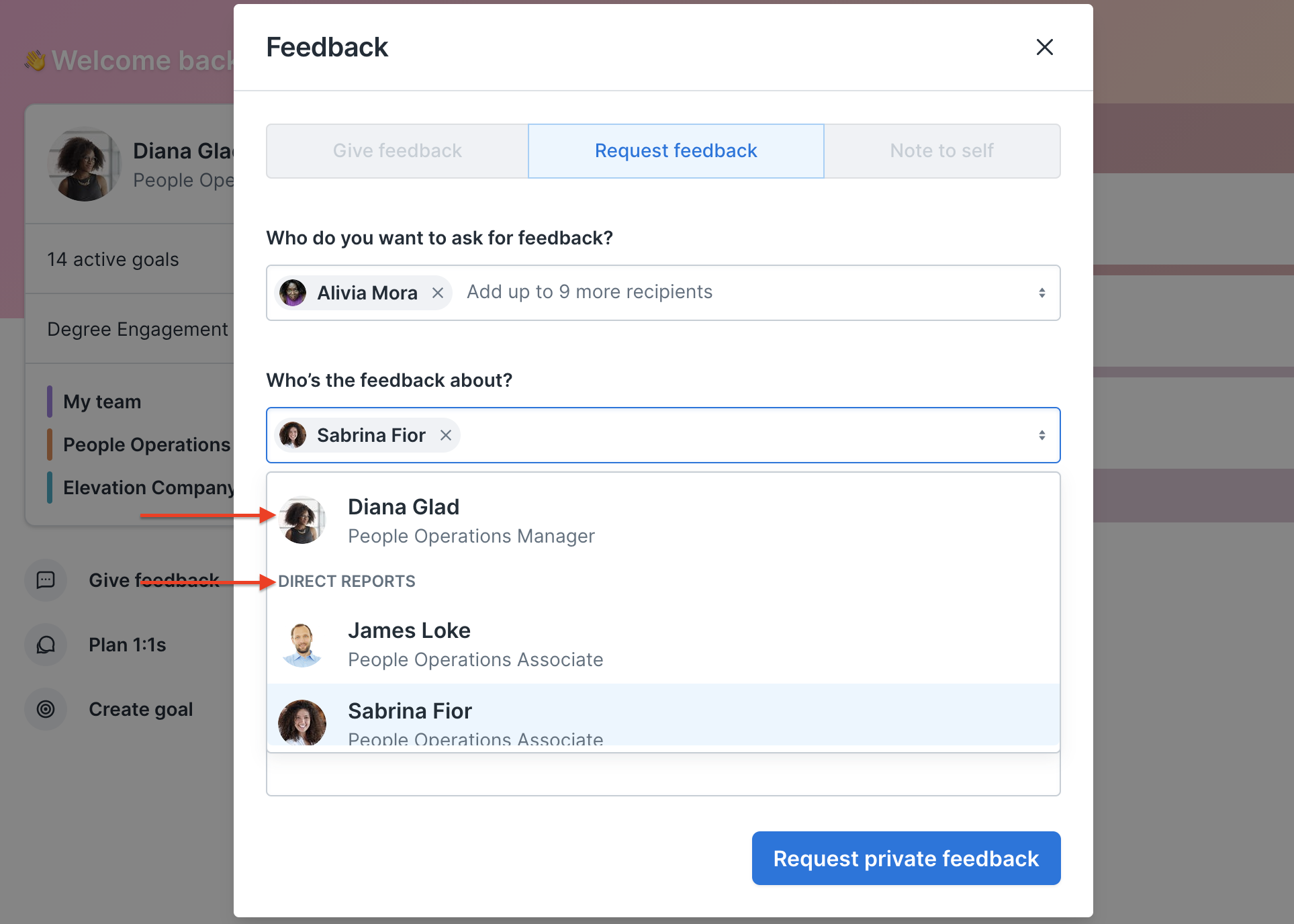 Requestors with additional permissions will see a third "Other" section within the dropdown. This section includes employees who are not a part of the direct manager/report relationship that you can still request feedback for:
Managers of Managers (MOMs): Managers of Managers can request feedback for their indirect reports.
Custom Role Owners/HRBPs: Role owners will be able to request feedback for any employee that is included within the group attribute selected when creating the role

.

Custom Relationships/Dotted line managers: Dotted line managers can request feedback for any employee they have been assigned visibility into via a custom relationship

.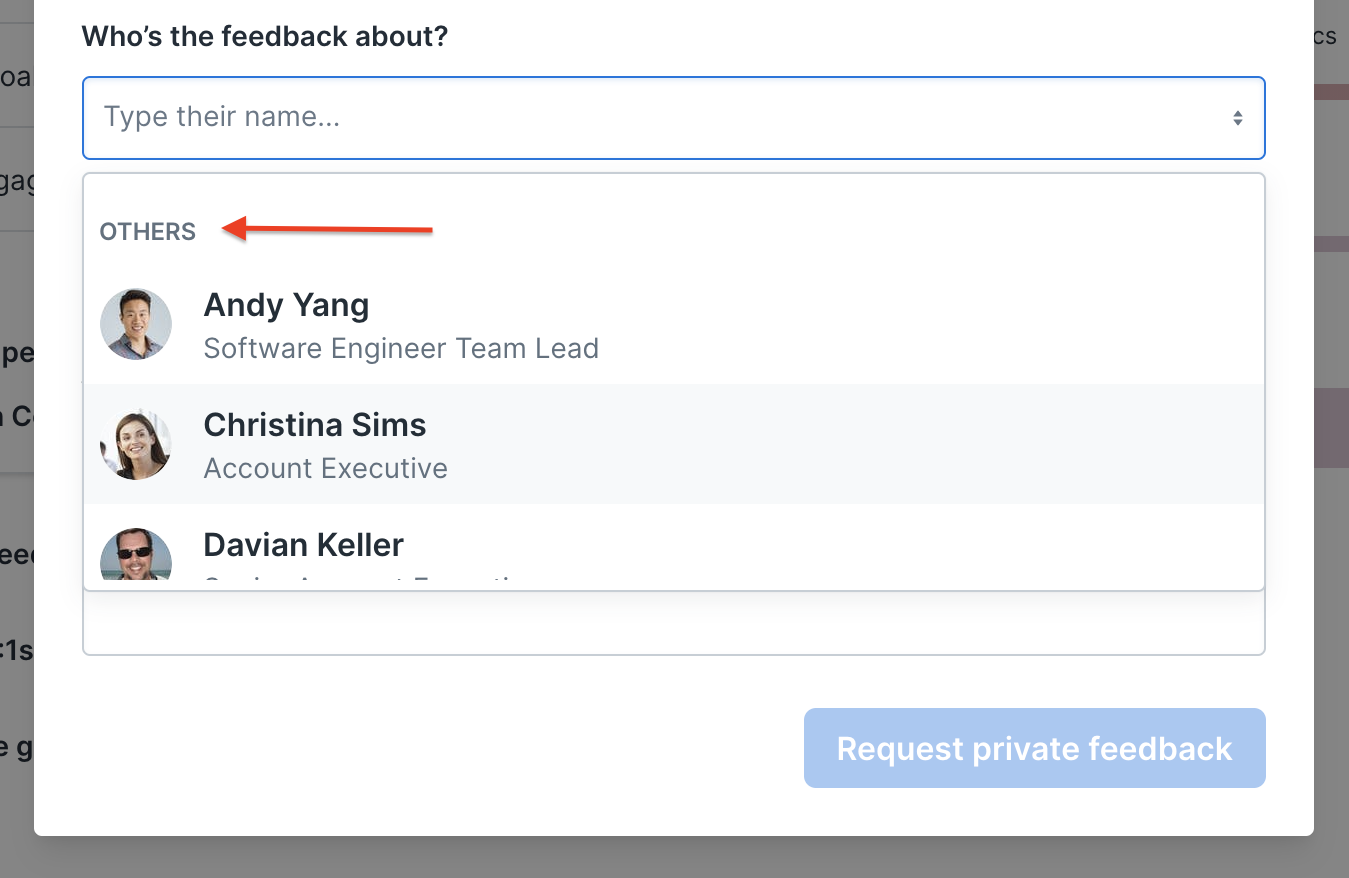 Step 6: Select visibility. Please note, feedback requests do not include a public visibility option. Requests will have the option to be set to "Private + manager" and "Manager Only."
Step 7: Include a description of what you want the feedback to be about.
Step 8: Once all fields have been completed, select "Request private feedback."
Employee View
After you have requested feedback, the employee who you're asking for feedback from will receive a notification on their dashboard (as shown below):

When the responder clicks into the task, they will see the requestor's name, a description of what the request is for, and for whom. From here, they will be able to respond and submit their feedback.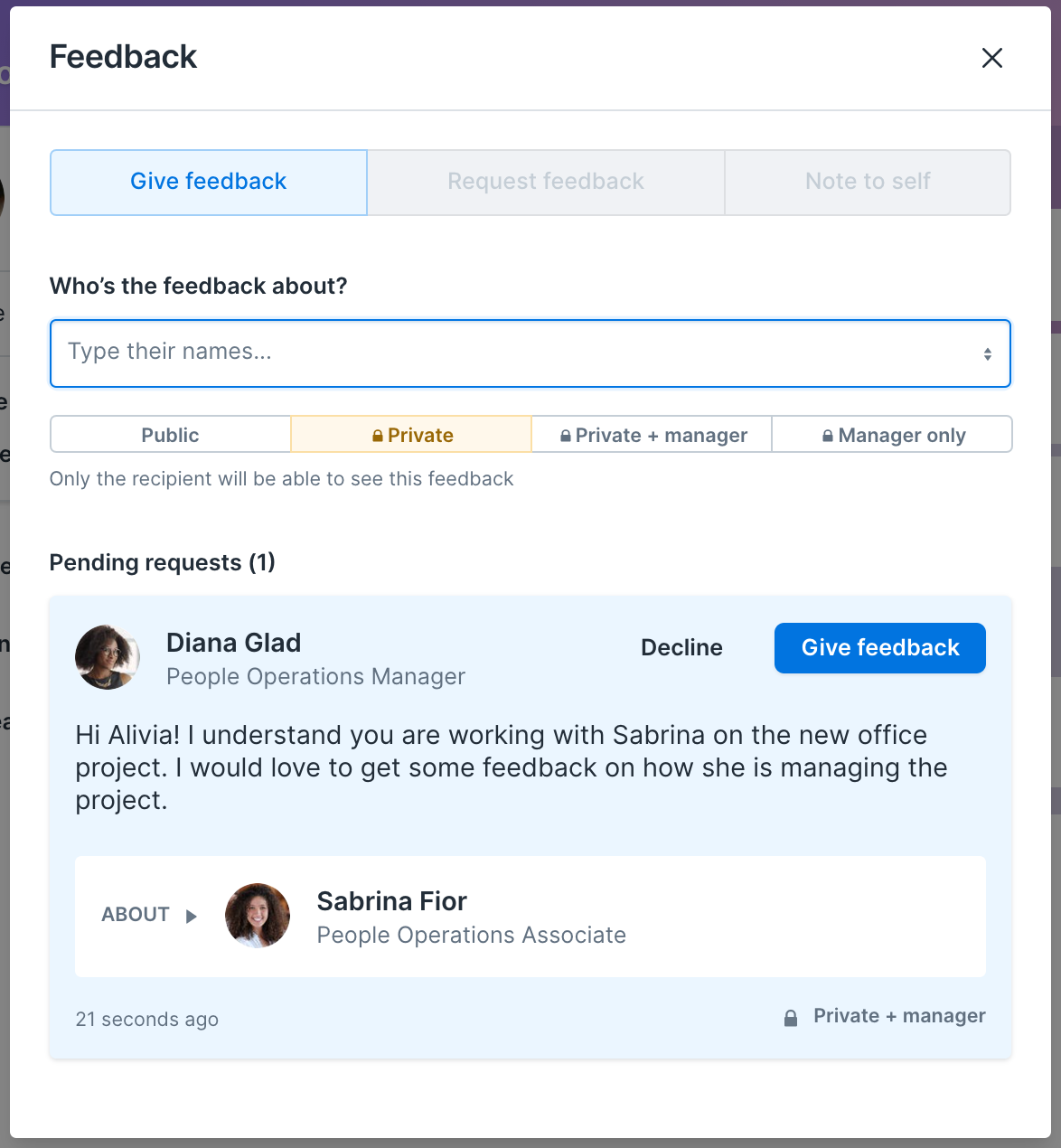 Please note, responders have the ability to decline a request if they choose to do so.