Configure visibility settings for custom relationships
Navigate to Admin > People > Permissions.
Navigate to Platform roles > Custom attribute relationships.
Within the custom attribute row, click Configure.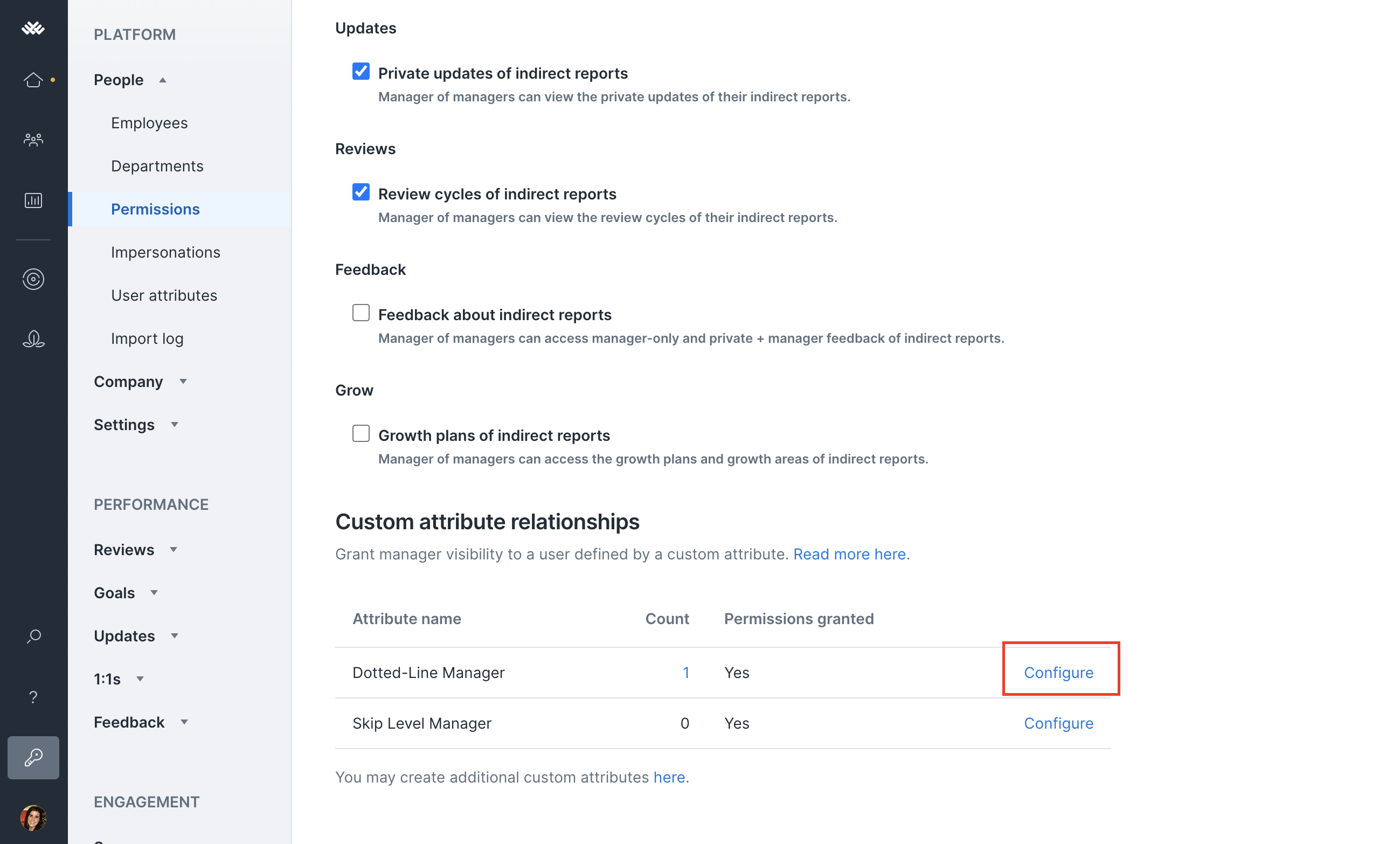 Visibility Options
There are seven visibility permissions that you can configure for a custom relationship:
As a reminder, granting a custom relationship visibility will allow that person to view all historical data, regardless of any manager changes.
To remove this visibility
To remove visibility into a Lattice tool entirely, you will have to remove the custom relationship from the employee profile. To remove visibility into a specific Lattice tool, you will want to follow the steps above and uncheck the permission boxes.