How managers of managers (MoMs) can view feedback for employees who report to their direct reports.
Before you start
View feedback for your indirect reports
Step 1: Navigate to Reporting > Feedback > Auditing.
Step 2: Under the Feedback tab, search for the indirect report or navigate through the list.
Step 3: Next to the desired feedback, click View.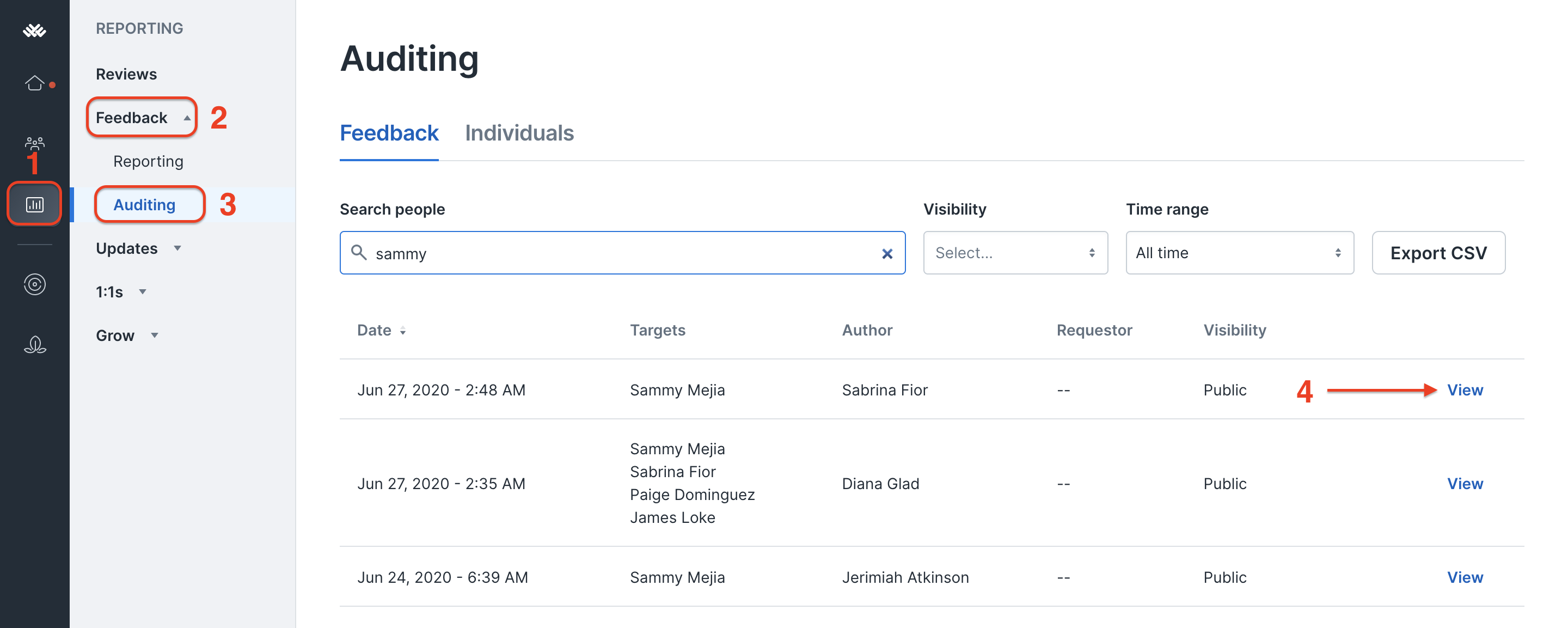 For a detailed walkthrough of Feedback Reporting, click Understanding Feedback Reporting.