If you're in trial and you need to clear data so you can add real users
If you're in a trial account, you may be done playing around and be ready to add real users. Before you do this, you'll want to delete all data. To do this, follow the below instructions.
Step 1: At the top green banner, select click here to clear your data.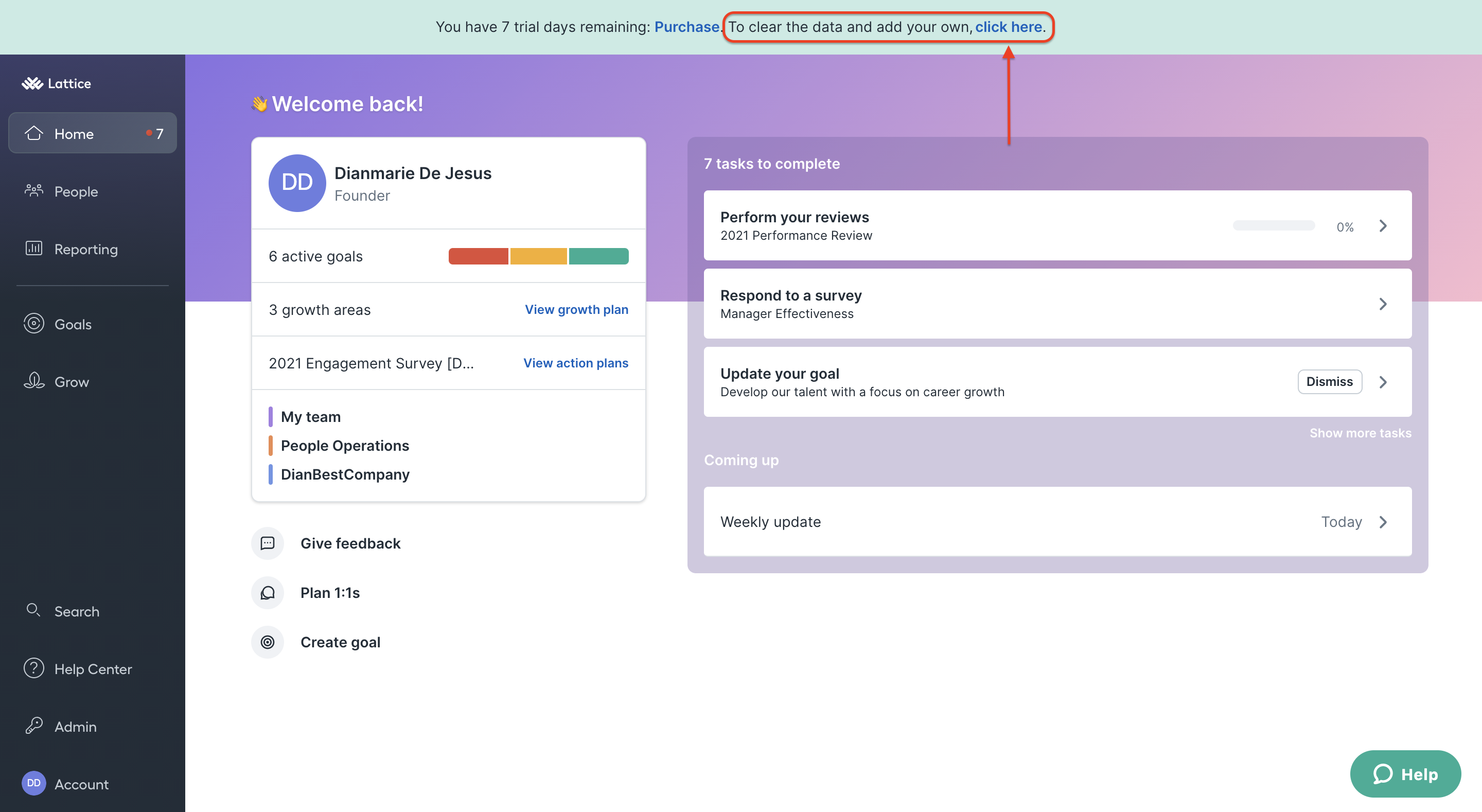 Step 2: A confirmation popup will appear –– Select Clear data.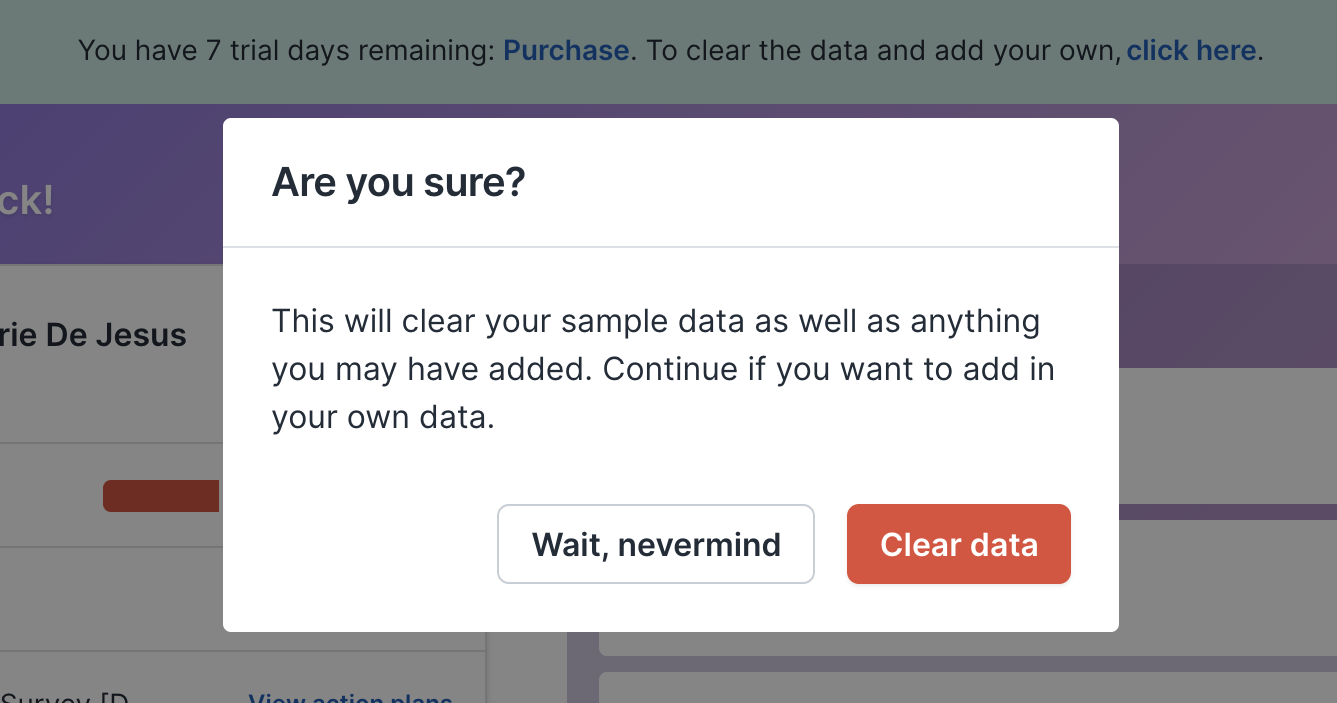 Congratulations! You're ready to add real users.