How to complete a pulse survey in Slack
If your company has a Slack integration, you can take a Pulse Survey from the comfort of your company's Slack workspace. The Pulse Slack experience is very similar to taking the survey through Lattice. Learn more about the Lattice Pulse experience here!
Completing your Pulse Survey on Slack
To do so, follow these steps:
Step 1: Click on the notification so that it can take you to the full notification message.
If this is your first Pulse Survey, you'll receive the following notification:

Step 2: To participate in the survey, select the answers that best fit your perspective.
The first question will be listed as "1 of X" this was you can know the total number of questions. For example, below you can see this is question "1 of 5."

Please note that the questions that were previously submitted cannot be answered again.

To skip answering a question, select the ellipsis beneath the question and click "Skip Question."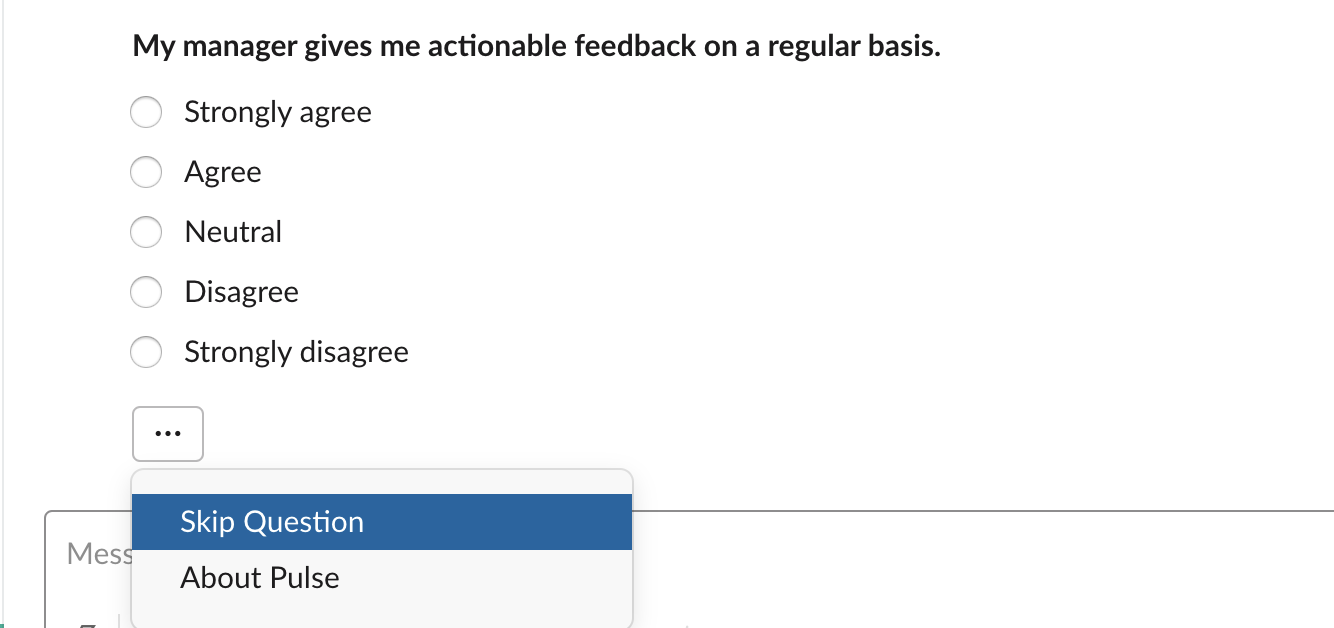 Step 3: To submit a comment, click on the "Add an anonymous content" button.
This will generate a pop-up screen with a text box to submit your comment.

Step 4: Type up your anonymous comment and hit submit.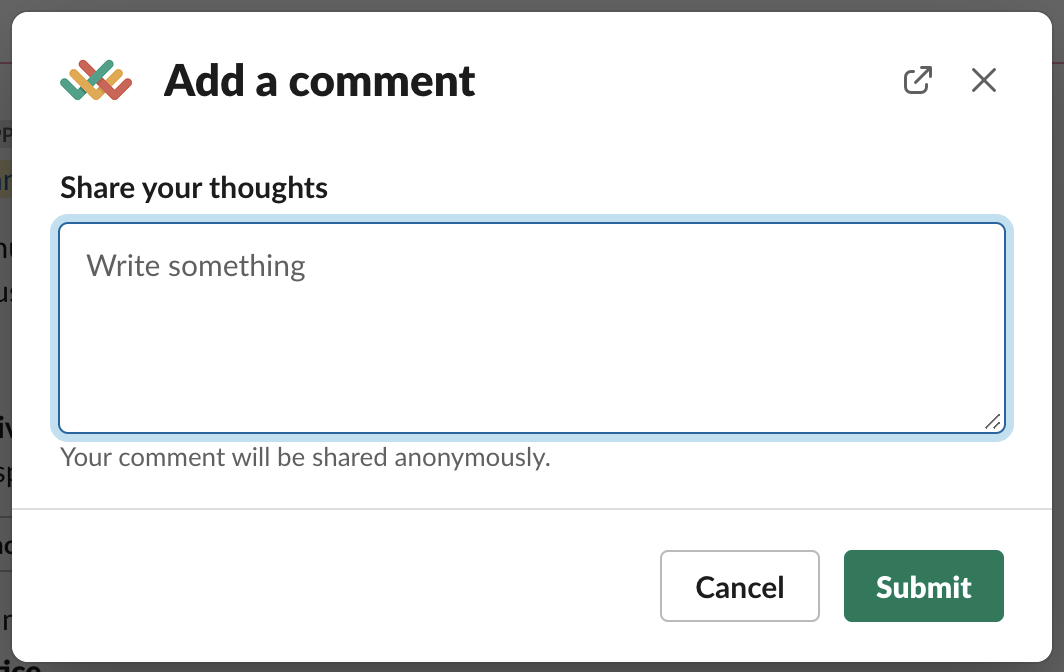 Step 5: To submit your survey, answer all questions.
Once you have completed the whole pulse survey, you will see a checkmark next to all answered questions and get a message from Slack saying, "That's all for today. Thank you for sharing!"