What is a Public Versus a Private Department Goal?
A public departmental goal is visible to everyone within Lattice. These are visible to the entire company by navigating to the "People page" from the discovery navigation, entering the "Company page", and clicking on the "Goals" section.
Private department goals are only visible to specifically selected departments.
How to Create a Public or Private Department Goal
Step 1: Create your goal.
Step 2: Click on "Type" and select "Department" from the dropdown.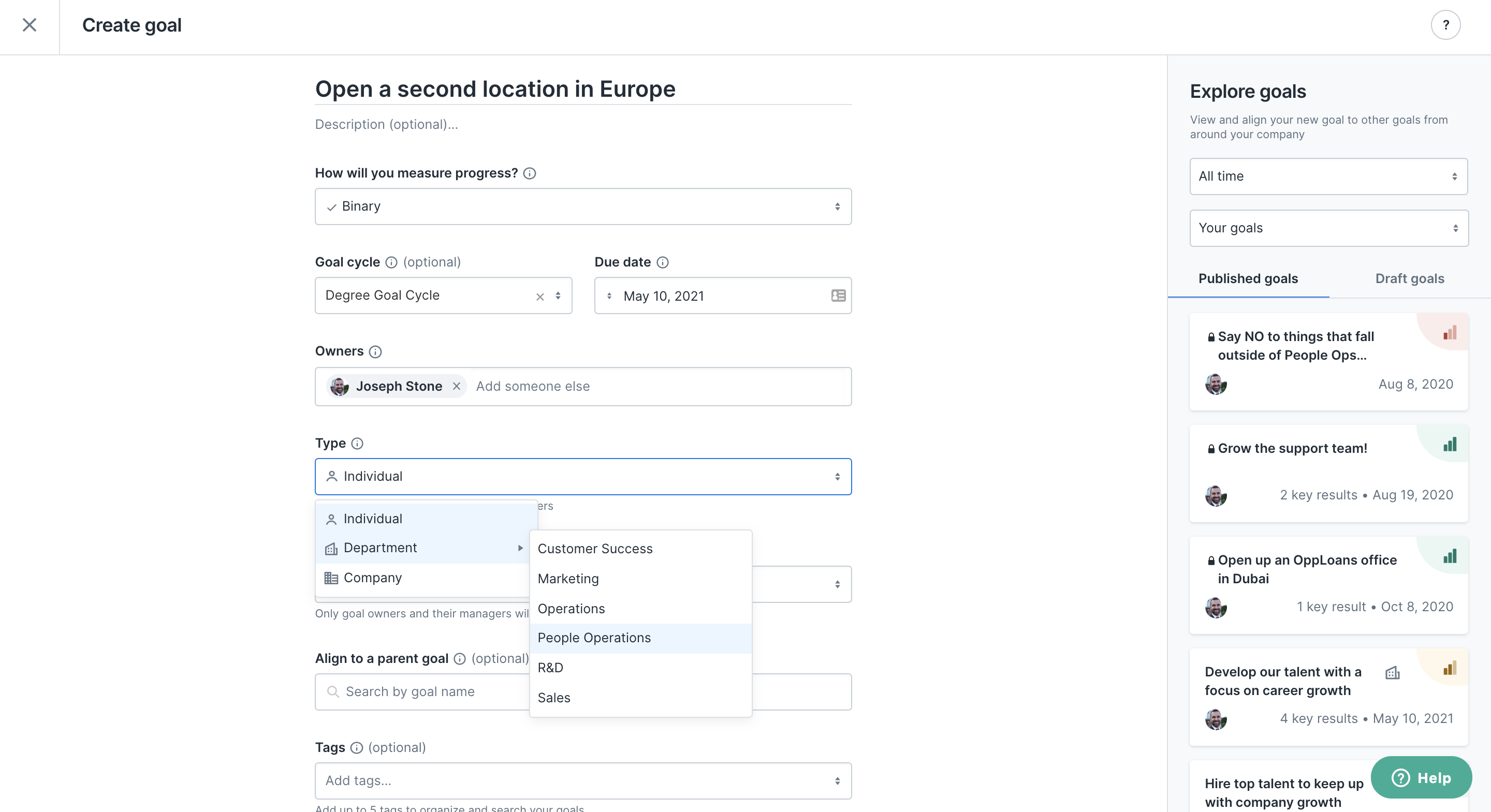 Step 3: Under the "Visibility" dropdown, select, "Public", or "Private to selected departments(s)."
(You can add additional departments other than your own, if necessary.)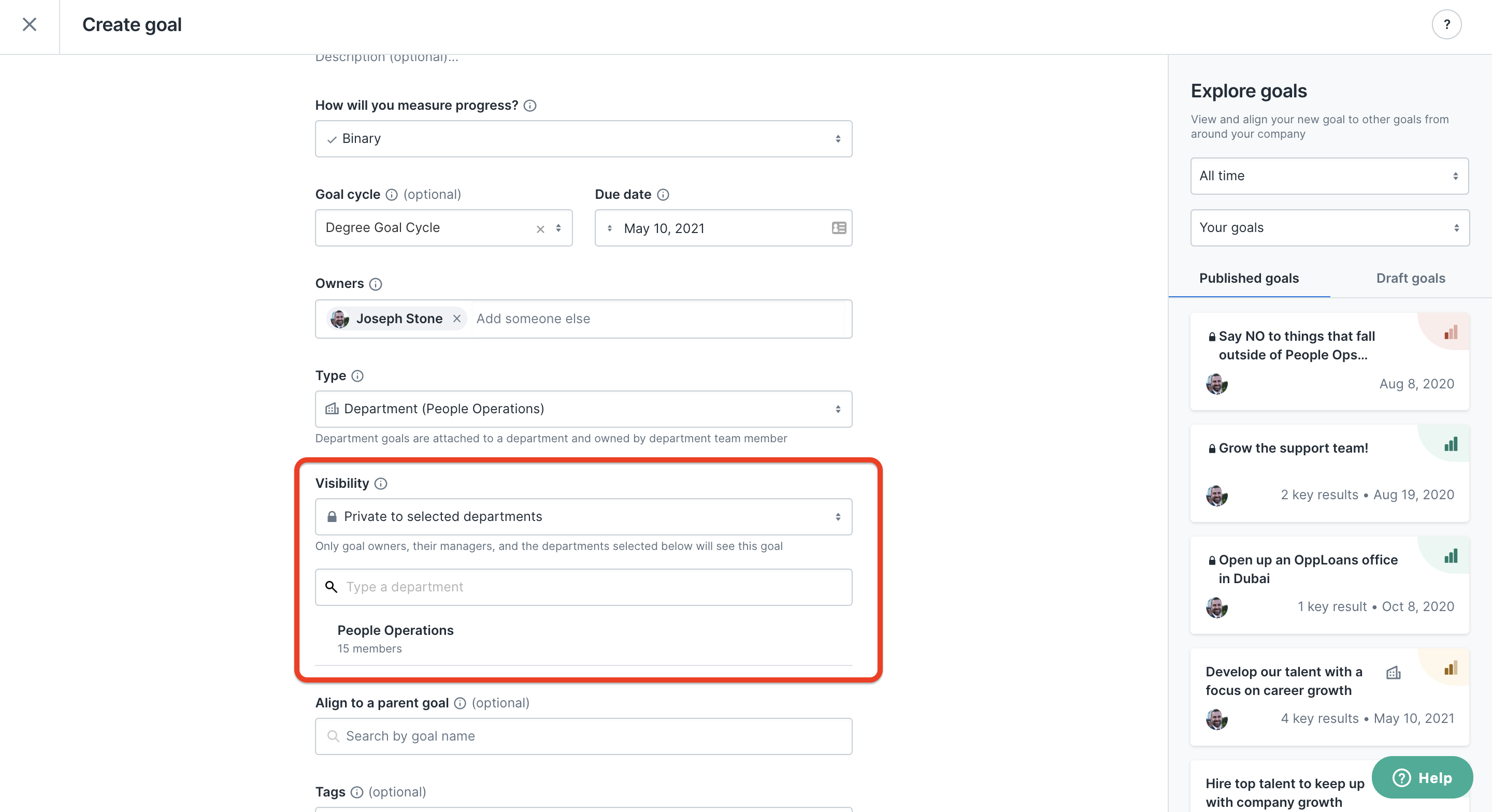 Step 4: Publish your goal.