Setup OneLogin as your Lattice SSO provider

With OneLogin is a SAML identity provider that will authenticate your Lattice users trying to sign in. By using OneLogin, your users will no longer need to remember an extra password to sign into Lattice, and you can quickly remove their access to Lattice from a centralized control panel.
Note: As the SSO configuration is a technical process, we recommend that your IT team assist with the setup.
5-minute setup guide
1: First, search for "Lattice" in the app directory and add it to your portal.
2: Next, type in your Lattice subdomain in the configuration settings. Your Lattice subdomain should appear with just the lettering as it does before the rest of your .latticehq.com URL. For example, if your URL were degree.latticehq.com, you would just type degree.

3: Download the XML metadata of your application from OneLogin.
4: Go to your Lattice admin panel and click on "Single Sign On."
5: Paste in your downloaded XML in the field called "XML metadata."
6: You can optionally limit your users so that they can only sign in with SSO.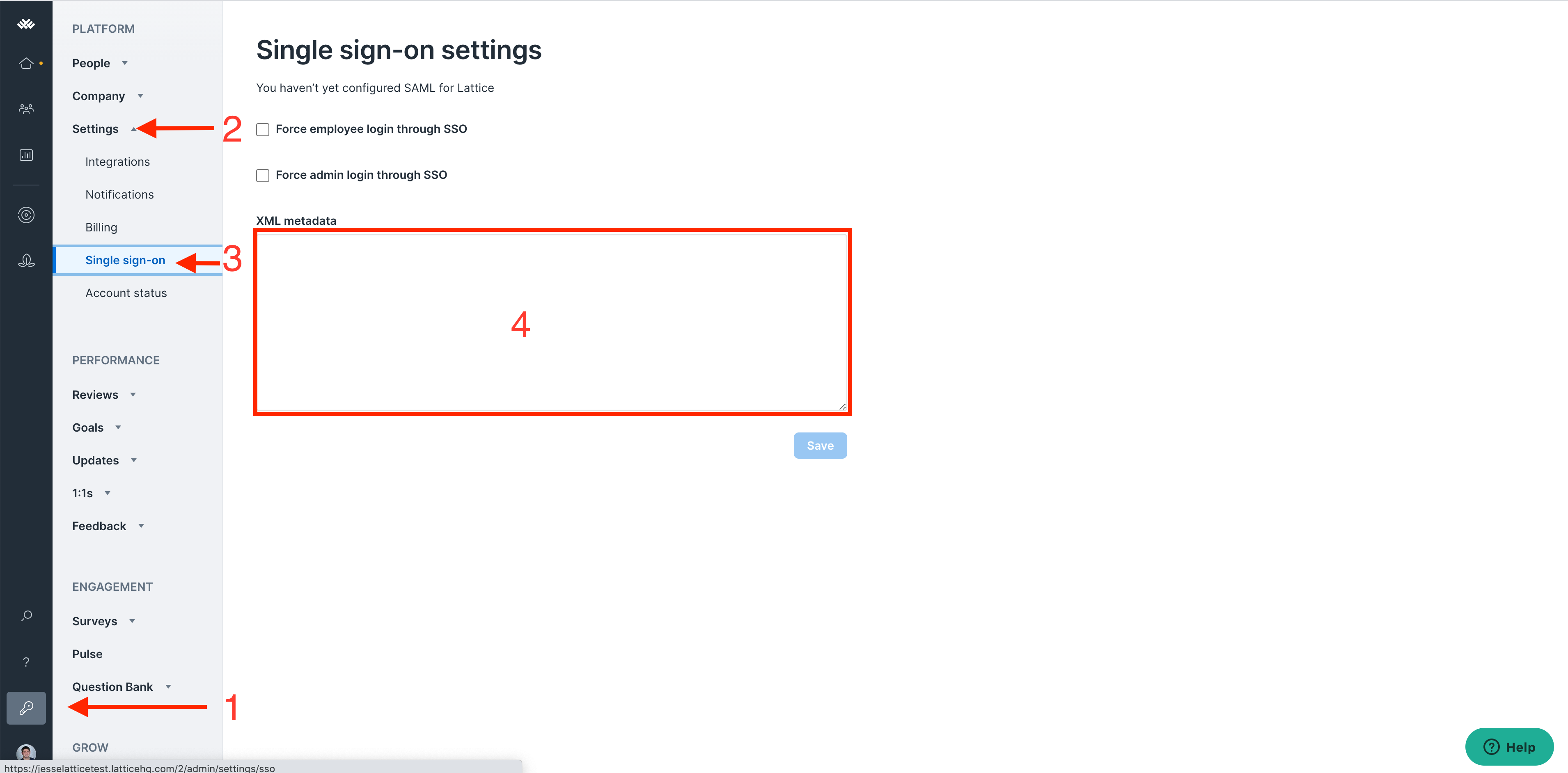 7: Save, and you're all set!
If you sign out of Lattice you should see a new Single Sign On button. Clicking on it will first take you to OneLogin where you will be authenticated then OneLogin will redirect you back to Lattice where you will be automatically signed in.
Please reach out to your account representative if you have any trouble with the integration.