Enabling Celebrations notifications allows managers to receive an email notification every Monday for direct reports who have birthdays or work anniversaries the following week (8-14 days out).
Note: Only admins can enable or disable Celebrations notifications.
Enable notifications
Navigate to Admin > Company > Company settings.
Under Celebrate employees, toggle on Celebrations notifications.
Click Save.
Email notifications
Managers will receive two separate emails for upcoming birthdays and work anniversaries. The notification includes links to the direct report's profile and date of celebration.
Upcoming birthdays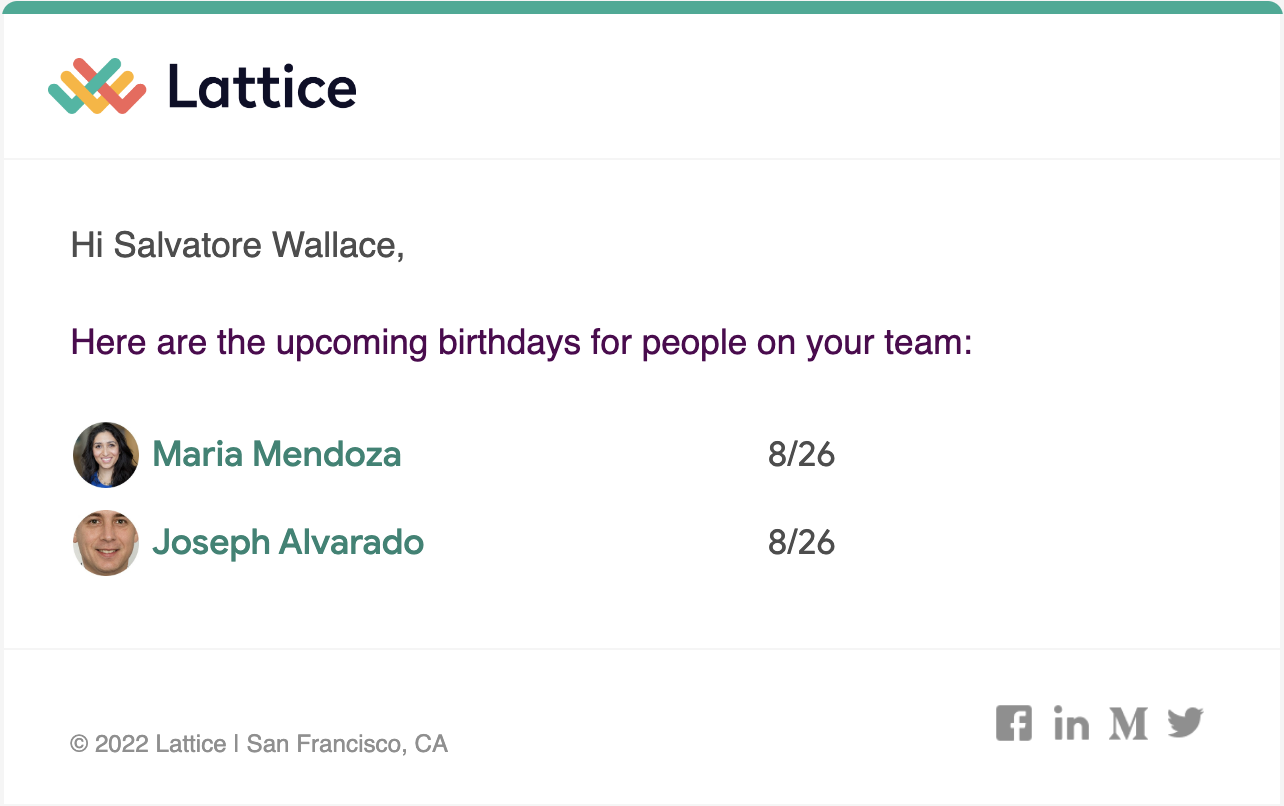 Upcoming work anniversaries