Once an admin has customized the Career vision template for your organization, they can create and schedule a kickoff notification to prompt managers to facilitate career conversations with their direct reports. Kickoff notifications will be sent across email, Slack, and Microsoft Teams.
Create a career vision kickoff notification
Step 1: Navigate to Admin > Grow > Settings.
Step 2: Under Career vision kickoff notification, select + Create notification.

Step 3: Customize the subject, body, send date, time, and timezone.
Step 4 (optional): The Send reminder to managers notification is toggled on by default if a launch notification was enabled. If enabled a reminder notification will be sent to managers one week after the initial launch notification. Toggle off to disable.
Step 5 (optional): Send yourself a preview of the email to ensure accuracy.
Step 6: Select Save.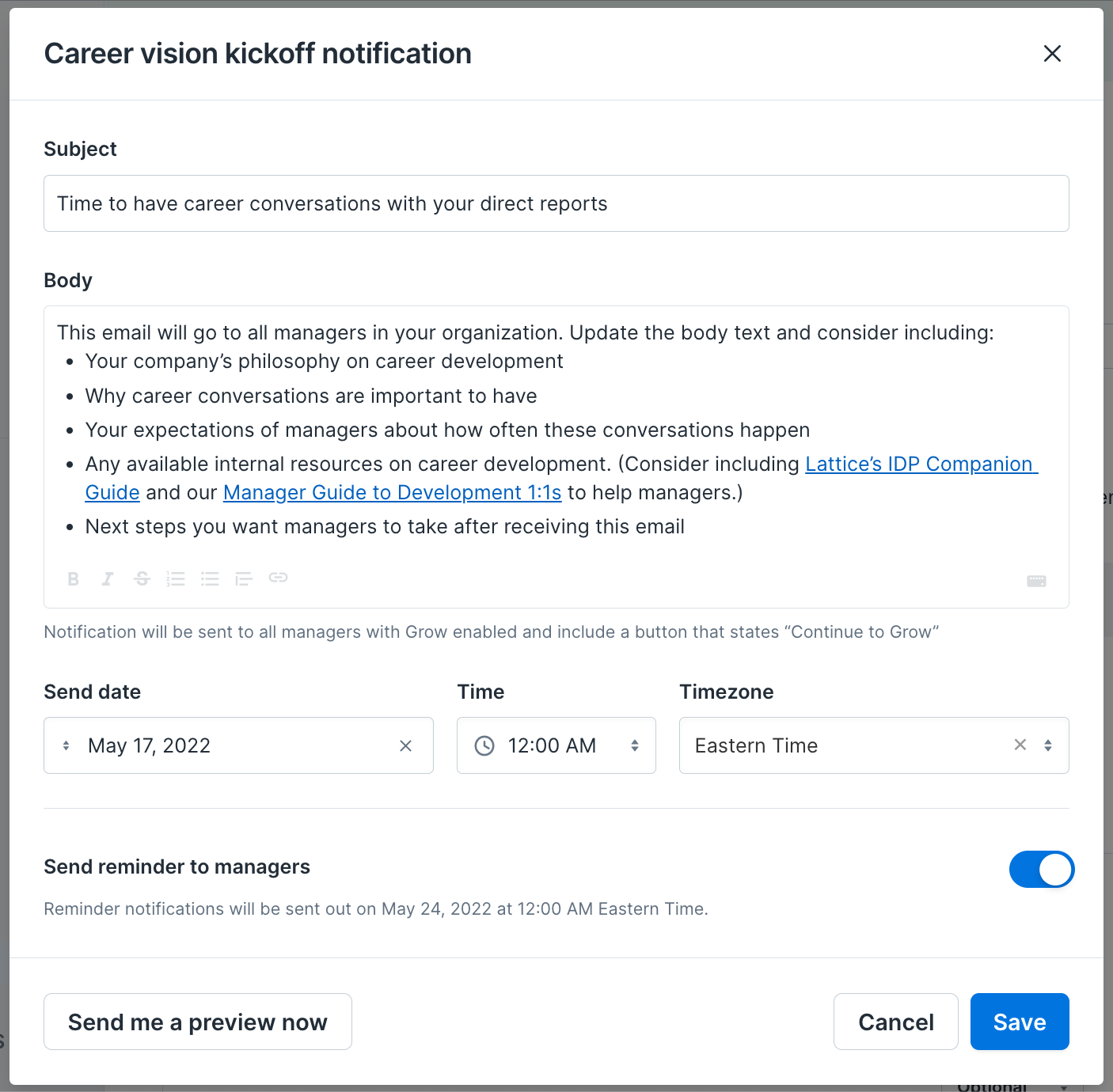 You can edit or cancel the kickoff notification at any time before send.