Once an exit survey has been created, admins will need to manually add a new participant whenever an employee gives notice of resignation.
Note: Only survey admins can view and add new participants to exit surveys.
Add a new exit survey participant
Step 1: Navigate to Admin > Engagement > Exit survey.
Step 2: Enter the survey Settings.
Step 3: Under Participants > Add participants, search and select employee names.
Step 4: Select Send [number] survey...
Step 5: A confirmation will appear –– Confirm by selecting Send [number] survey. Note surveys will be immediately sent to participants once confirmed. This cannot be undone once sent.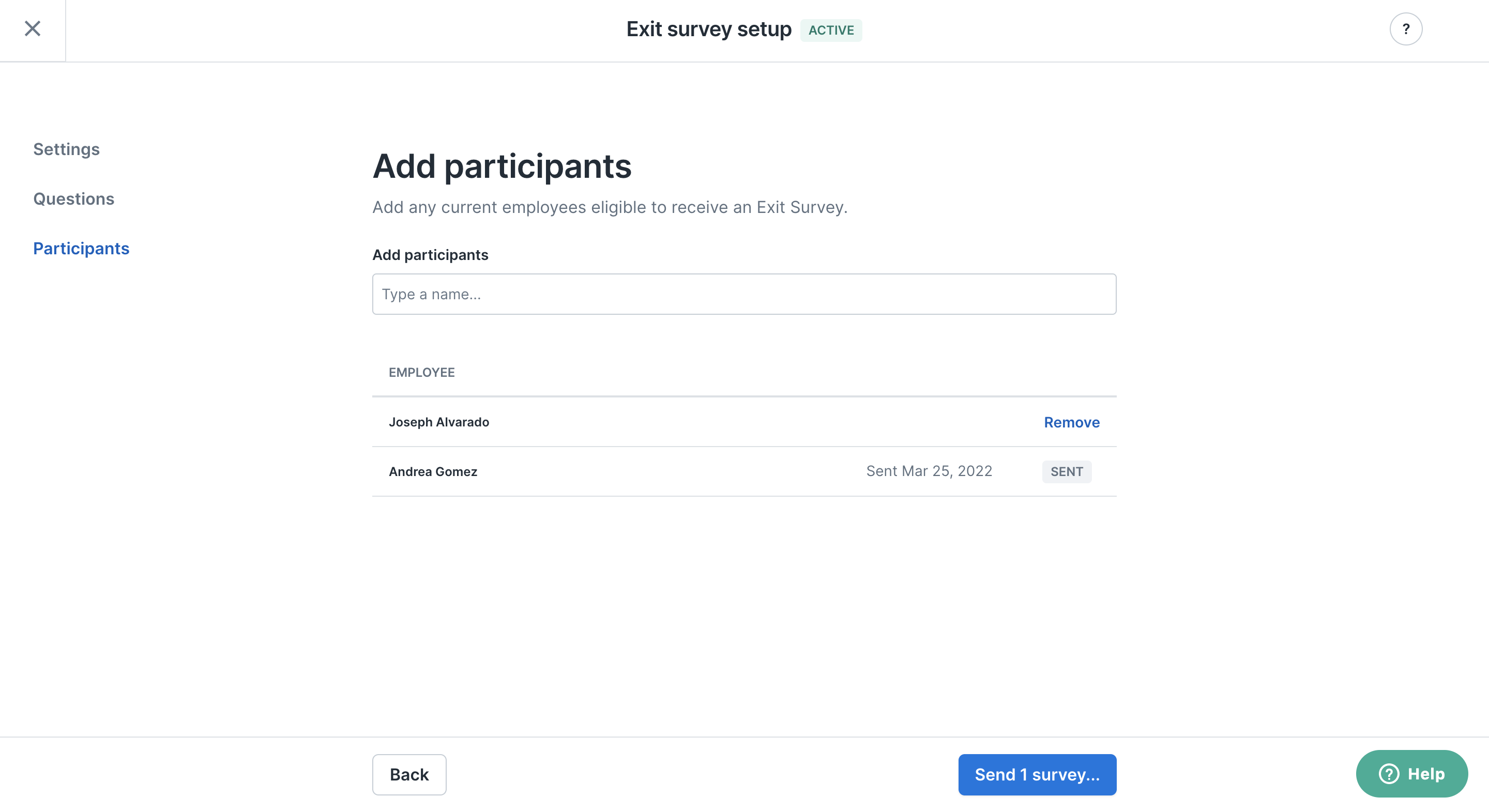 Next, learn how to view exit survey analytics.