Exit Surveys give admins a chance to gather key feedback from employees who are exiting the company to identify and address aspects of work-life that lead to employee attrition. Once a survey has started receiving employee responses, survey admins can begin to navigate through and analyze exit survey reporting.
Before you start
Due to the sensitivity of responses, only survey admins will be able to access reporting for exit surveys. Survey admins will need to be added to individual surveys via Setup.
For a detailed walkthrough of how Lattice calculates scores in surveys, please read How We Calculate Scores in Surveys.
This article covers the following topics:
Overall Results
Navigate to Admin > Engagement > Exit > Results.
The Results page groups data by Send date and will automatically default to the latest quarter in the view.

On the Results page, you will be able to view:
The Send date filter
List of employees who have submitted responses
Individual and total distribution of responses
Individual and overall scores
Comments
Individual Results
Within the Results list, select an individual to view their responses and comments to the exit survey.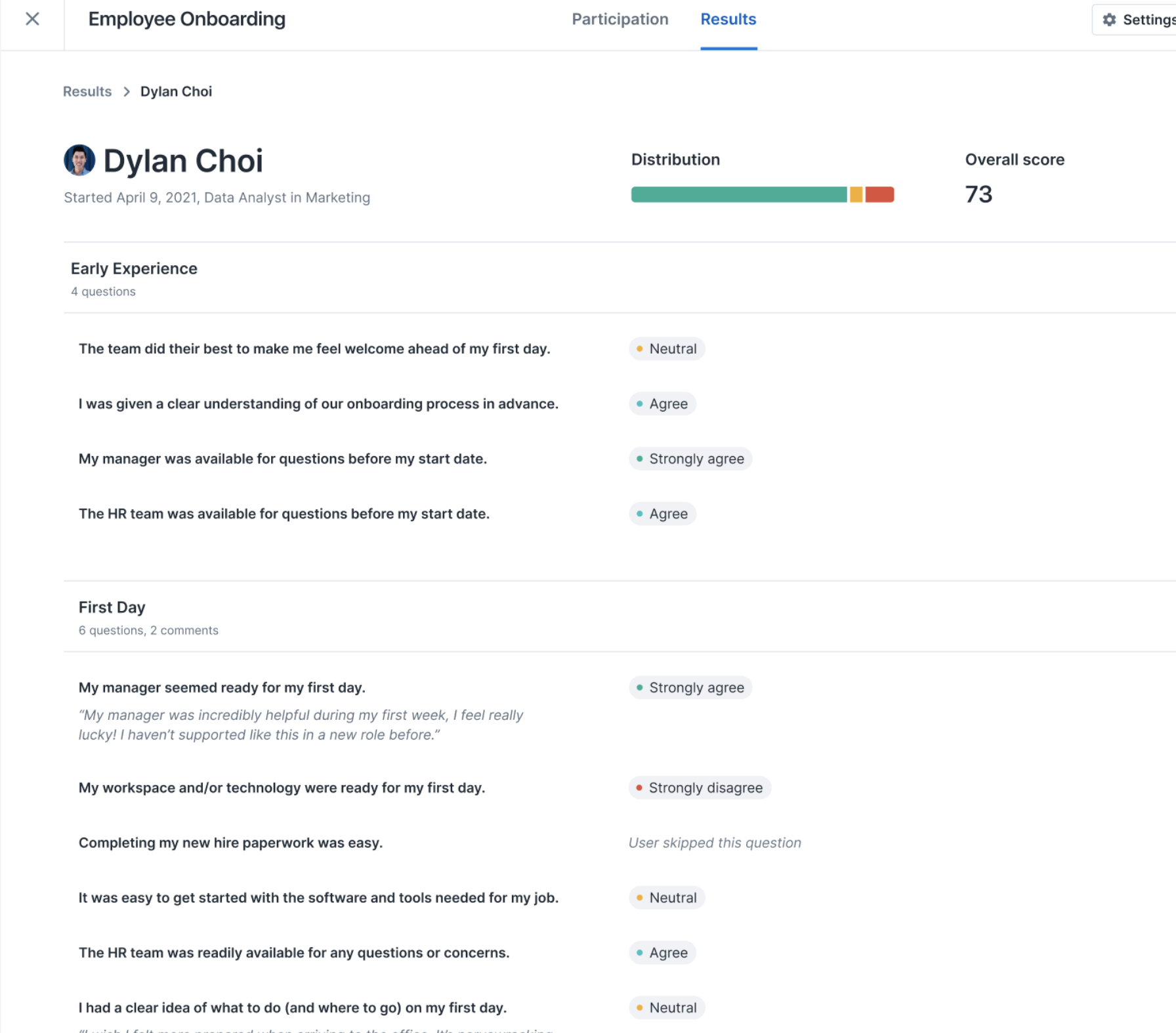 Within the individual's page, you can view:
Survey themes and associated questions
The individual's response to each question
Comment responses
Whether the user skipped a question