Employees can be given additional permissions by their admin to view the growth areas for employees of a specific target group, for example, by department or location. This permission is often given to HRBPs to help manage Grow usage.
Before you start
Custom role owners will need to be given employee-specific Grow permissions by an admin before having visibility to an employee's growth area. The employee's growth areas will be read-only and cannot be editable by a role owner.
Note: Managers and managers of managers (MoMs) automatically have visibility to their direct and indirect report's growth areas.
Navigate to an employee's growth area
Step 1: Navigate to Company > Directory.
Step 2: Search and select a target employee to enter their profile.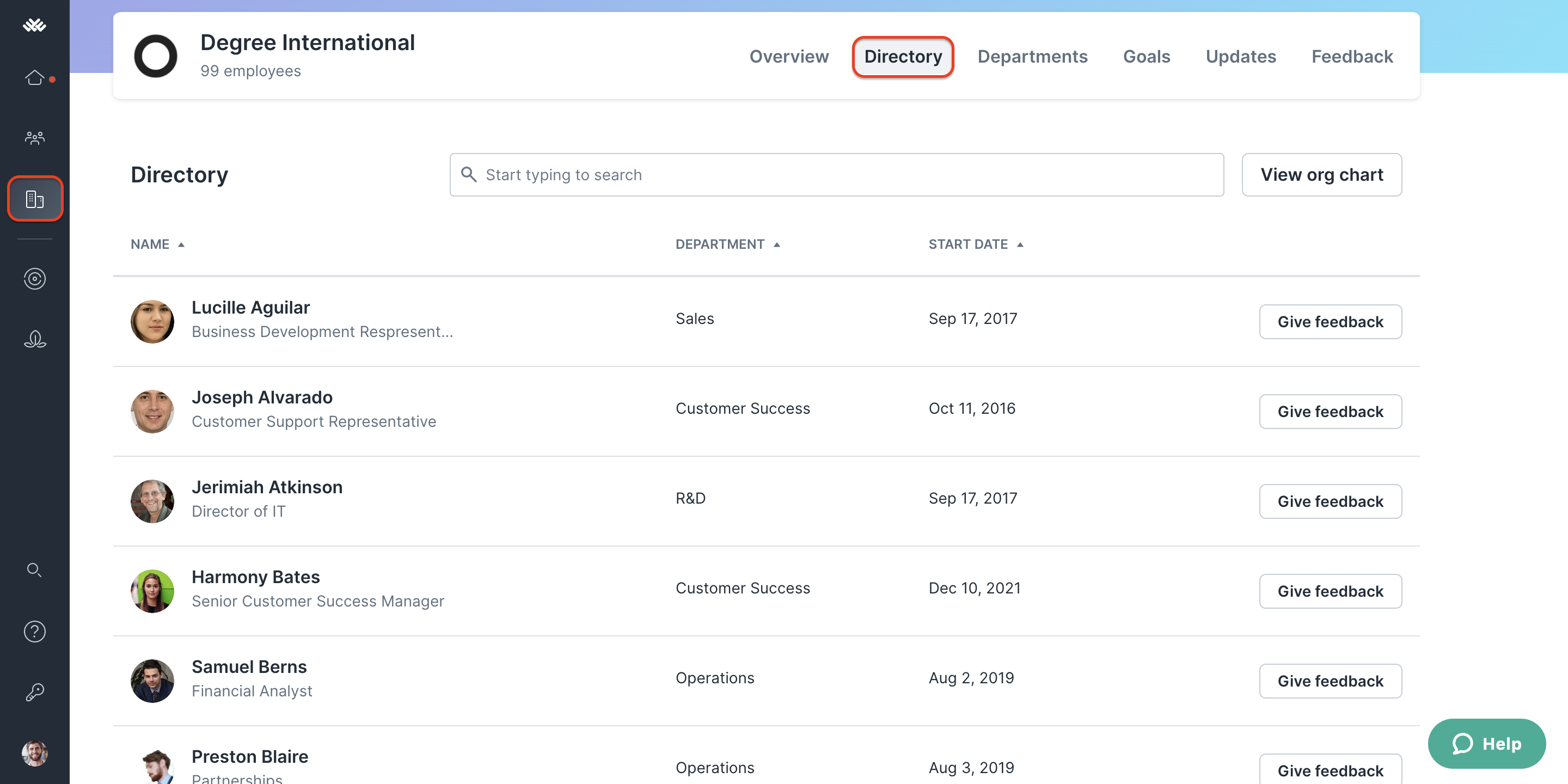 Step 3: Enter the Grow tab to view the employee's growth areas.