Career vision exercises help capture an employee's long-term career goals via exercise responses that they can share with their managers. Reading through their responses and working closely with your direct reports will help them to define their career aspirations and allow you to support their employee development.
Learn more about Career visions in Individual Development Plans.
Before you start
Managers will not be notified when a direct report has published a career vision exercise response; however, managers will have visibility to all direct report responses within the employee's profile.
Note that managers of managers (MoMs) do not have visibility into the responses for their indirect reports.
View your direct report's career visions
Navigate to People and select a direct report to enter their profile.
Navigate to the Grow

tab.

Under Career vision

, select an exercise to view.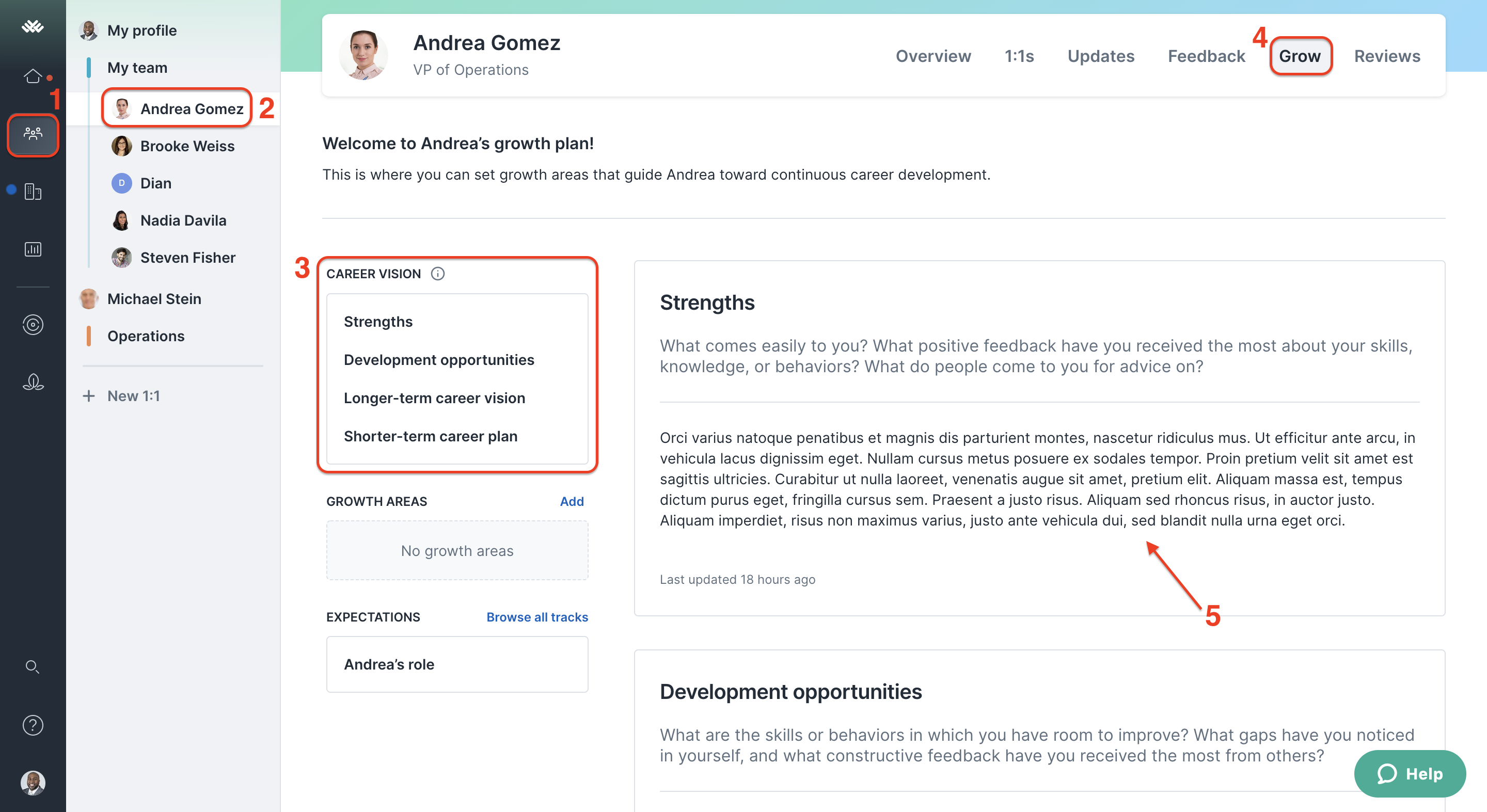 Add a comment
Collaborate with your direct report on their career vision exercises by commenting on each vision.
Navigate to the People page.
Under Career Vision, select a career vision to comment on.
Under the vision, click the Add a comment field and add your text.
Click Comment.