Career vision exercises allow employees to engage in longer-term career planning exercises alongside their manager. Your account admin will create and assign your organization vision exercises that you can respond to and work with your manager to define your career aspirations. Your manager may also create additional exercises just for your team.
Learn more about Career visions in Individual Development Plans.
Before you start
Note that managers will not be notified that an exercise has been responded to and published. Once your career vision exercise is published, your manager will be able to view your response using the steps in How to View a Direct Report's Career Vision Responses.
Respond to a career vision exercise
Step 1: Navigate to Grow > View individual development plan.
Step 2: Under Career vision, select a prompt and select Add response.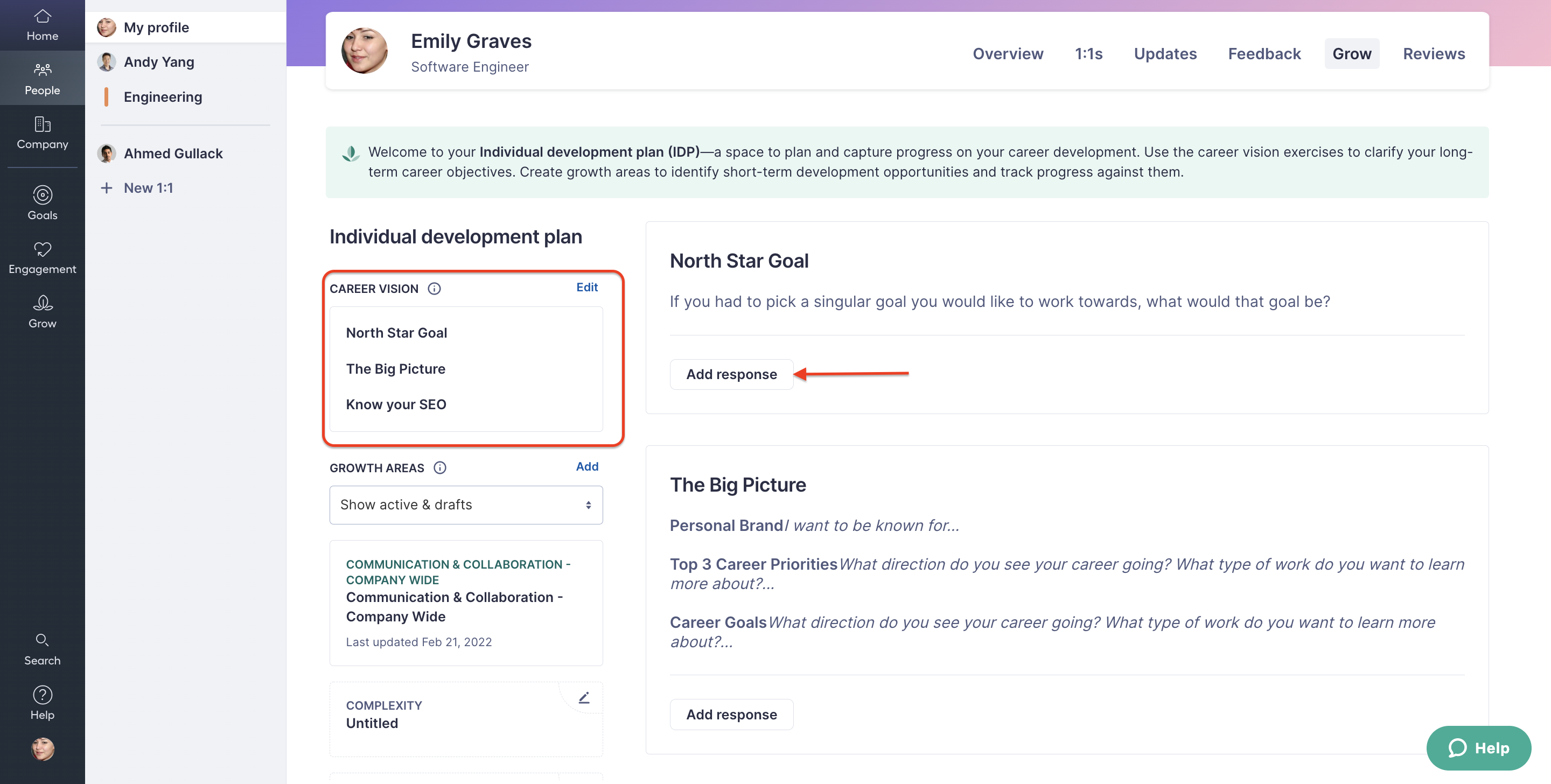 Step 3: Within the textbox, add your response. Text will save automatically and will not be visible until you decide to publish. For help clarifying your career objectives and planning, read Lattice's companion guide.
Step 4 (optional): Add a private note by selecting + Add private notes. Private notes are only visible to you and not your manager or admins.
Step 5: Select Publish.