Please note: This article walks through calibration if calibrated rating questions has been included in your account by Lattice. For the steps for Calibration V1, check out Set Up Calibration in a Review Cycle.
As a Lattice admin, review calibration allows you to apply a company performance standard and ensure ratings are uniform across your organization. You can update ratings submitted by managers using pre and post-review data by enabling calibration in your review cycle.
Before you start
Only rating questions from manager (downward) reviews can be calibrated. If the review cycle does not include downward reviews, you will be unable to toggle on calibration during setup.
Adding calibration
Step 1: Navigate to Admin > Reviews > Auditing > Create cycle.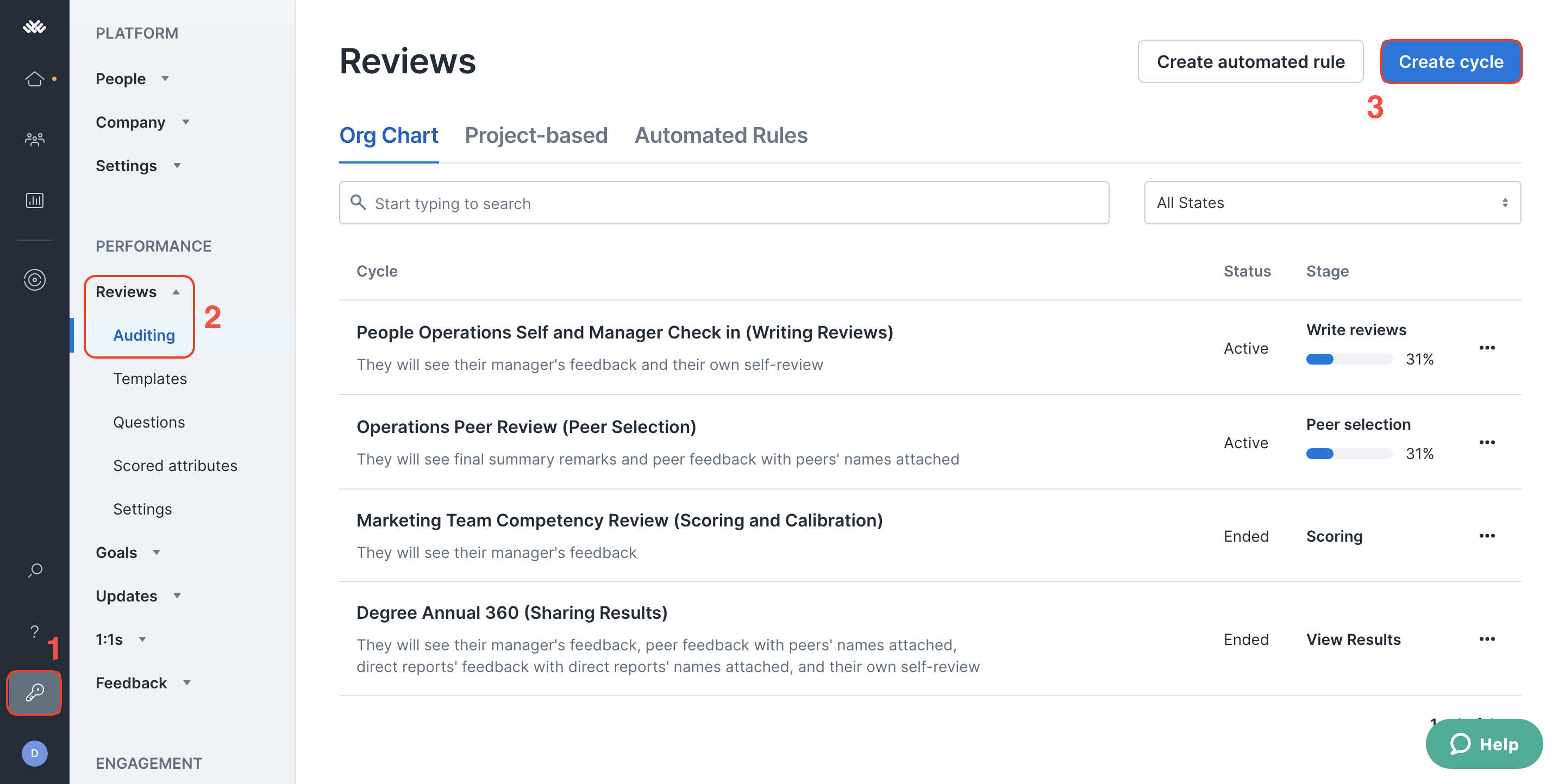 Step 2: Within the Scores page, toggle on Calibration.
Step 3: Continue through the review creation flow, verify, and create.
Next, add calibration attributes to the calibration step.